Trump Endorses Apple To Provision 5G Connectivity In The US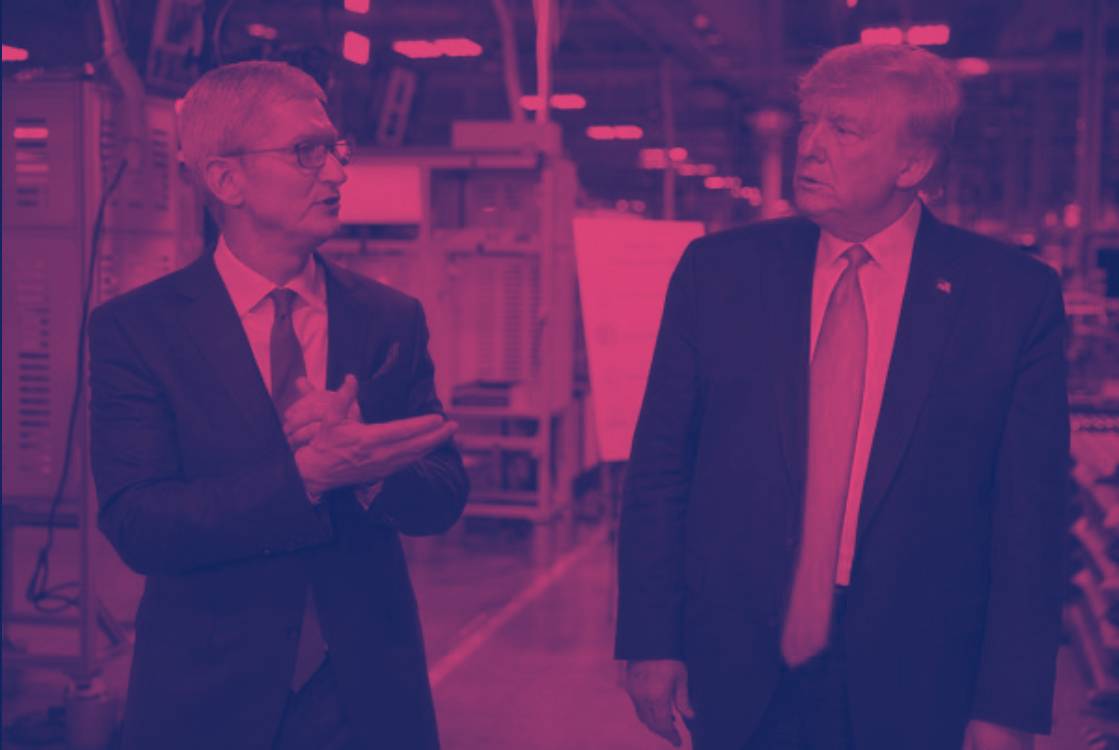 During his visit to Apple's MacBook Pro manufactory in Austin, Texas, President Donald Trump urged the tech giant to see to the provision of a 5G network in the U.S. This was revealed in the event of acknowledging Apple's billion-dollar campus project – by the US President.
According to a tweet by Tim Cook – the CEO of Apple, this campus is said to have been in existence since 2013. However, it was officially launched on Wednesday with an expectation to accommodate over 5,000 employees, and the capacity to house 10,000 more in the near future. Also, this facility serving to be the primary production unit of Apple's MacBook PCs demonstrates Apple's loyalty to its home country. And Because Apple didn't move its production of the desktop computers to China as earlier announced. Cook loftily asserts that;
"Building the Mac Pro, Apple's most powerful device ever, in Austin is both a point of pride and a testament to the enduring power of American ingenuity." and "With the construction of our new campus in Austin now underway, Apple is deepening our close bond with the city and the talented and diverse workforce that calls it home. Responsible for 2.4 million American jobs and counting, Apple is eager to write our next chapter here and to keep contributing to America's innovation story."
Evidently, Trump's call on Apple for 5G tech comes as a bid for the US to be at the forefront of the US-China trade war. And as China continues to pioneer the 5G flag flawlessly. Subsequently places the US on detriment on the trade ban with these Chinese companies.
Although there has been recent news about other telecoms service providers as Verizon, AT&T, Sprint, and T-mobile, making the 5G LTE network available in the US. However, the trend currently cuts across only a select few cities and not yet widespread in the US.
Hence Trump leveraged on Apple's vast resources to call upon the companies' involvement in the fifth generation of cellular network technology. Requesting Apple to provide 5G to the masses in the US, as it is currently in China.
Even though 5G technology does not fall under Apple's niche, Trump nonetheless beseeched Cook with the question during this event. Although the official paper by the White House about the visit does not document any statement relating to 5G technology.
This was however confirmed following a tweet by the President on Thursday;
Tweet:
The fact that Trump requests for Apple's involvement in 5G technology either bespeaks the President's tech ineptness, which is understandable. Or probably an indication of the close tie that exists between the President and Apple's CEO.
A fact that does not inspire with awe, as Trump had earlier considered excluding Apple from China tariffs at the said event. But what strikes a wonder is whether Apple would answer to this call or remain adamant towards its involvement with cellular network technology.
Cardano's Charles Hoskinson wants to work with Elon Musk to develop a decentralized social media platform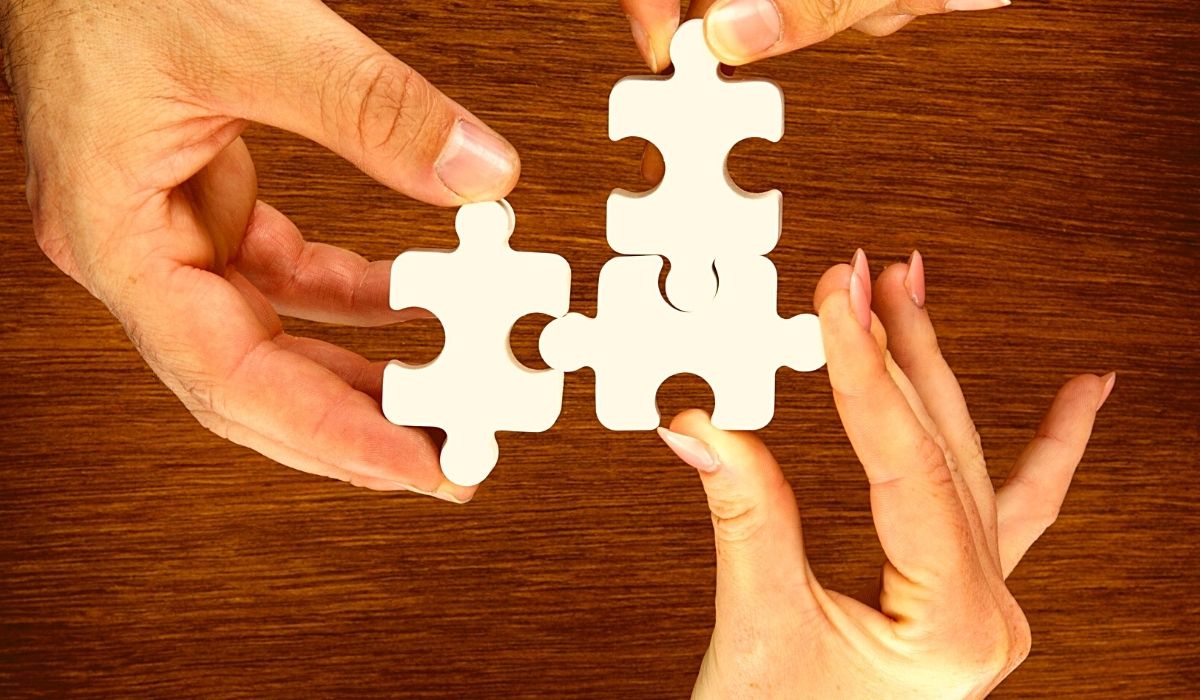 The Founder of Cardano (ADA) has invited Tesla owner and billionaire, Elon Musk, to work with him in developing the first decentralized social media platform. Charles Hoskinson, who also doubles up as the CEO of Input-Output Global is offering to help Elon Musk achieve his goal of free speech on social media.
The news follows Elon Musk's acquisition of a stake in Twitter last week. The Billionaire bought 9.2% of Twitter, estimated at $2.89 Billion, and was even offered a seat on the micro-blogging site's board. However, after deliberations, Elon passed on the offer since it would bar him from owning beyond a certain threshold of Twitter's shares.
Free speech advocate
Elon Musk is on record for being a passionate supporter of free speech and open internet policies. He has in the past openly accused Twitter of muzzling free speech and open internet use. He recently held a poll that indicated that most users would prefer an edit button on Twitter and said that if he is not allowed to acquire the platform, he would have to reconsider his position as a major shareholder of Twitter.
To actualize this cause, he has offered to acquire the platform for a reported fee of $43 Billion in cash. This intended acquisition has left his critics and supporters talking and would go a long way in helping him bring much-needed changes to Twitter. His intention has however come under fire with his critics, including Dogecoin co-founder, Jackson Palmer saying that Elon Musk is planning a hostile takeover of Twitter.
Hoskinson's offer to Elon Musk
Upon seeing the opposition against Elon Musk's plan, Hoskinson wooed Elon to join him in creating a decentralized social media platform. He tweeted:
"@Elon if Twitter rejects your offer, then hit me up. Happy to build a decentralized one."
This offer follows Elon Musk's Twitter poll where he sought the opinion of his 80 million followers about a decentralized social media platform. He posited that were he to be barred from acquiring Twitter, he would establish his decentralized platform that would be founded on free speech and open internet.
Elon Musk's campaign for free speech and open internet has not been welcomed by all. Some of his critics have argued that coating his move with good intentions, his true intention is to get revenge against the SEC for muzzling his Twitter activities.
Google and Cloudflare Collaborates to Introduce the HTTP/3 Internet Protocol
Only recently, Cloudflare announced that it would be integrating Google's experimental Internet Protocol – The Hypertext Transfer Protocol Version 3 (HTTP/3). Being that this is the first major upgrade to the HTTP protocol since it was established in 1989. Though originally a Google-funded project, however this nascent security standard, through the Internet Security Task Force (IETF) already enjoys widespread adoption by industry key players including Cloudflare and Mozilla Firefox.
On Thursday, Cloudflare published that websites subscribed to their platform would soon be able to toggle the option of HTTP/3 on their dashboards. Consequently, the same feature would allow all Cloudflare-hosted websites using an HTTP/3 enabled client to be automatically upgraded. A functionality that is already widely used by Google's native browser app – Chrome Canary. 
Following this development, Mozilla Foundation had hinted that it would also enlist this new security protocol into its Firefox 'Nightly' browser app later this fall. Particularly, these features are only open to Users on 'Chrome Canary' and 'Firefox Nightly' who are more tech-savvy as an average User might find these options difficult to navigate to.
According to Ryan Hamilton – A Software Engineer at Google, this partnership could bring about an improved and better browsing experience to the Internet space. Subsequently, He added that;
"HTTP/3 should make the web better for everyone. The Chrome and Cloudflare teams have worked together closely to bring HTTP/3 and QUIC from nascent standards to widely adopted technologies for improving the web. Strong partnership between industry leaders is what makes Internet standards innovations possible, and we look forward to our continued work together."
The HTTP3 Standard
The Hypertext Transfer Protocol Version 3 (HTTP/3) also widely referred to as HTTP-over-QUIC during its inception is a data transmission technology that utilizes the User Datagram Protocol (UDP). Unlike the Transmission Control Protocol (TCP), this Standard naturally ships in with reduced latency, high reliability as well as much more faster speed. 
The [QUIC Protocol] – Quick UDP  Internet Connections, is a hybrid innovation that builds upon the super fast packet delivery that fraughts with the UDP standard together with the intermittent packet verification procedure familiar with the TCP protocol alongside an improved TLS/SSL security.
Conversely, this new internet security standard for the web is designed extensively on a layer 4 transport protocol to ensure a secure, reliable and fast connections to web endpoints by means of APIs and Websites that support this standard.