Huawei Introduces Mate 30 Pro with a quad-camera system and its Own App Store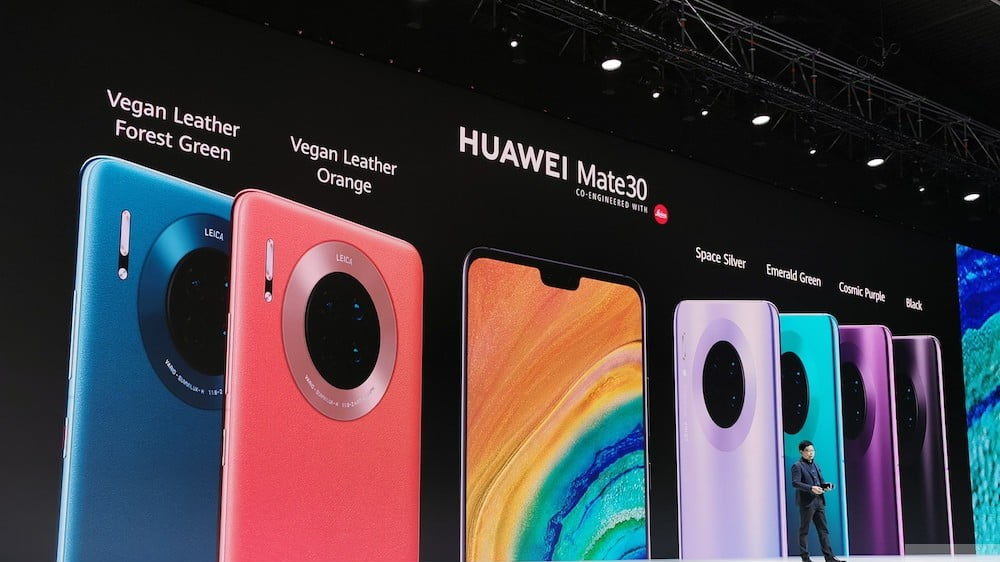 Chinese Technology Company, Huawei recently released its Mate 30 Pro smartphone as the World's 1st flagship powered by the Kirin 990 SoC with built-in 5G alongside a 7nm+ EUV technology. The Huawei Mate 30 Pro comes in six different colors (vegan leather orange, vegan leather forest-green, cosmic-purple, space-silver, emerald-green and black) fully equipped with a quad-camera compartment and a waterfall screen display.
The Huawei Pro Mate was officially announced on Thursday at an event in Munich, Germany alongside the Huawei Mate 30 model. During the exhibition, Richard Yu – CEO of Huawei Consumer Business Group highlights that the new Huawei Mate 30 Pro ships with a Google-less Android Operating System and its own AppGallery. He went on to state that;
"We cannot use the Google Mobile Services core, we can use the Huawei Mobile Services (HMS) core."
The Mate 30 Pro model operates on a 1.86GHz octa-core HiSilicon Kirin processor and an 8G RAM. Hence it fraughts with a camera compartment of 40 MP ultra-wide cine super-sensors and a 3D depth-sensing camera at the rear. In addition to a screen resolution of 1176 x 2400 pixels with an 18.4:9 aspect ratio that supports DCI-P3 HDR standard. As well as a 6.53-inch full HD+ flex OLED 'horizon' screen display.
Also, the ultra-curved design provides a wider scope for volume adjustment with the absence of the volume buttons. While improving quad-finger gaming control due to this 88-degrees curvature and increased side-touch interaction. The Mate 30 Pro battery specification maintains the company's patented 40W SuperCharge technology including a 27W wireless charging to boot. Plus an upgrade on the reverse wireless charging feature to up to three times the normal speed.
Furthermore, Huawei debuts the Mate 30 Pro as the first in its smartphone series to be launched with the EMUI 10, a reserved open-source Android environment which is a close semblance to Google's Android 10.
With the exception of Google's Android Operating system together with all other Google services and apps such as Google Maps, Google Chrome and particularly the Google Play Store. This comes as a result of the ban placed upon Huawei that forestalls the Chinese Telecom Equipment providers from engaging with U.S. companies without the approval of the U.S government.
Even though critics anticipate this move to pose an increased customer dissatisfaction since Huawei debuts this new flagship device without Google's services. Having that the only option to download apps is from Huawei's native mobile app distribution platform – The Huawei AppGallery which boasts of about 45,000 apps in juxtaposition to the 2.7 million apps on Google PlayStore.
Yet, the second largest smartphone brand worldwide and the biggest maker of switching gear remains optimistic about this approach. Subsequently, Huawei plans to spend over $1 billion on its app distribution channel as an incentive to attract more developers, consequently increasing the number of apps on the AppGallery. Elaborating further, the company strongly believes that the Huawei Mate 30 Pro has more than what it takes to thrive even without the backings of Google's vast services.
Alibaba Registers $38.4 Billion During Its Singles' Day Sales
A record-breaker As It Nets $1 Billion In Just 68 Seconds.
Alibaba, the number one Chinese online market registered a whopping sum of $38.4 Billion during its 'Singles' Day' sales today. An amount equivalent to ¥268.4 billion in the native Renminbi currency of China. And displacing its previous record of $30.7 billion haul from last year, which was the highest sales to be recorded on any e-commerce platform prior to now. Hitting a $1 billion mark a little after the first minute. It went on to report over $12 billion in sales within the hour, which surmounted to $22 billion by the next 8 hours.
Tagged 'Double 11' due to its November 11th (11/11) date, this event turns out to be the world's biggest online shopping event in recent times. The 'Singles' Day' kickstarted with a 24-hour shopping blitz headlined by renowned pop-star – Taylor Swift on Sunday night at Shanghai stadium. This year's countdown also featured a Livestream on Tmall by Kim Kardashian for her fragrance line as well as local celebrities such as Jackson Yee. Aside from the obvious, the fortuity of the ceremony also indicates continuous progress for Alibaba as it marks the first Singles' Day without its former boss and Founder – Jack Ma.
Earlier today, the online shopping retail store reported tremendous patronage like never seen before. Enjoying more than half a billion visitors from all over the world with well over 200,000 participating brands. Although introduced by Alibaba in 2009, the event also included other Chinese e-commerce companies. Alibaba, therefore, established an online trading consortium that jointly agrees to offer a tremendous discount to the Chinese crowd over the 24-hour period. Subsequently gaining more traction outside of China, including Singles Day discounts by Alibaba's subsidiary – Lazada in Singapore, Malaysia, Indonesia, Thailand, and Vietnam. And even in the far west, such as NIKE and Brooks Brothers in the US.
Although a similar event has been hosted in the US, such as the five-day span 'Black Friday', 'Cyber Monday' and 'Prime Day'. The Single's Day festival is far more lauded than its American counterparts, hence the involvement of a handful of American brands in the event. Yet, following a survey by AlixPartners, 80% of the Chinese shoppers precluded plans to boycott the 400 US retailers looking to run promotions for Singles Day. Regarded as the Chinese's informal shopping holiday. And according to Forbes, the outcome of the one-day event last year, eclipses that of the US celebrated Thanksgiving, Black Friday, Cyber Monday and Amazon's Prime Day – combined.
Another data analytics platform – Adobe Analytics, forecasts a colossal increase in the US shopping events this year aggregating $143.7 billion. Further proposing that Cyber Monday might amount to $9.4 billion in total sales while Thanksgiving could generate an estimated $29 billion this year.
Google Acquires Smart Watch Maker Fitbit For $2.1 Billion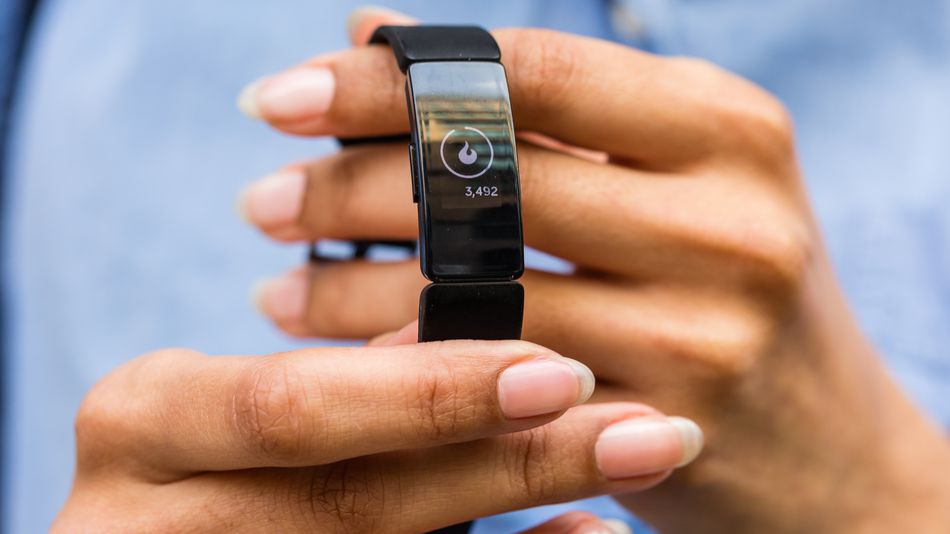 According to a recent announcement by Google's Parent Company – Alphabet. It was gathered that the world's fifth-largest technology company has officially finalized the terms of purchase towards the biggest independent wearables company – Fitbit for $2.1 billion. Even though this development has been speculative for quite a while now, it was however confirmed today following a press release by both companies.
In a statement released on Google's Blog by Rick Osterloh – Senior Vice President Devices & Services, who disclosed that the company is proud of the partnership agreement. Osterloh also pointed out that collaborating with Fitbit would integrate the best of Google's smartwatch platforms and health applications together. Similarly, the CEO of Fitbit – James Park highlights the advantages to be garnered from both ends. In his words, Park asserts that;
"With Google's resources and global platform, Fitbit will be able to accelerate innovation in the wearables category, scale faster and make health even more accessible."
This expansion nonetheless comes with regards to the deteriorating sales witnessed by Fitbit in late happenings. Which had created an opportunity for other competitors in the wearable technology market to take full advantages of such as Apple and Xiaomi. Hence in a bid to alleviate the completion and take back its stand Fitbit has decided to sell off its patent rights to the proprietors of Google. Therefore, the once most foremost wearable brand would be incorporated as one of Google's hardware subsidiaries.
Evidently, this merger would leverage on Fitbit's long term goal of providing its Consumers with a more healthier and active life. This could be further achieved through Google's WearOS and Google Fit outlets which are already well acquainted with the fitness and health merchandise. And agreeing to a press release by Sameer Samat – Vice President, Product Management, Android, Google Play & Wear OS, this association would combine Fitbit's established wearable hardware together with Google's advanced software to furnish a more flexible platform.
In addition, Osterloh added that;
"By working closely with Fitbit's team of experts, and bringing together the best AI, software and hardware, we can help spur innovation in wearables and build products to benefit even more people around the world."
Despite being a subsidiary of Alphabet,  Google divulged that it would only collect Fitbit health and wellness data for other promotional and development purposes other than ads. On the other hand, Fitbit yet reveals that it would not only work with Google's WearOS as it would also be working extensively with iOS and Android in the future.