Sony collaborates with Seagate to officially license a new PS4 external hard drive
Seagate recently announced the launch of a new licensed Seagate Game Drive for PS4, which will be an external hard drive where users can store their files. Explicitly, the branded and unbranded Seagate PS4 external hard disk will be available in retail stores and online very soon, and it is priced at $90.
The introduction of a larger storage external hard disk has brought much excitement as PS4's initially had to store files in fixed internal storage which had no easy way to upgrade it, therefore, if users want a better experience they had to purchase a new console that may have a larger storage capacity. The branded game drive is colored with a PlayStation logo which helps it blend with the console.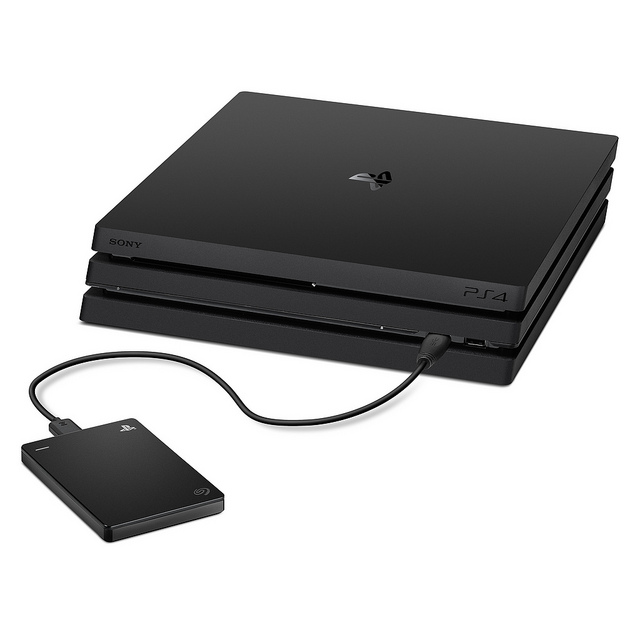 "We have thoroughly tried our new external game drive for Sony PS4, and these tests have proved the drive is enhanced for PS4 systems. The game drive has silky design feature and branding that works well with your PS4. The better part is the storage capacity that is how it has a massive increase. This gives you a chance to hold onto your most loved titles and add-ons and also making space for new games." According to Seagate
Furthermore, the Seagate Game Drive is said to present up to an extra 2TB of storage expected to let users store up to 50 new games and can connect directly into the console via USB. Seagate brags of a game drive that will offer fast speeds which according to them, will make it seem similarly like playing on the Sony PS4's internal drive. Also, the game drive is said to pair well with all the previously released models of the PS4 till date as long as it runs version 4.50 or higher.
Review: Sennheiser CX Sport Wireless Earphones
The audio company, Sennheiser is well-known for the making of true wireless which the 2018 Sennheiser Momentum True Wireless earbuds as its leading true wireless gadget. However, the company has much wirelesses in and over ear headphones.
Positively, true wireless earphones come in handy, and Sennheiser was quick to follow the trend as it introduced the Sennheiser Momentum True Wireless in 2019, yet with previous issues and stories of earbuds falling off, the company's CX Sport wireless earphones put together Bluetooth connectivity with the safety of having a wire between the two buds. The CX Sport wireless earphones are quite cheap and fall in the mid-range in terms of similar headphone pricing as it is said to be around $129.95.
In the same way as other sports-situated gadgets, the beautiful CX Sport wireless earphones are black with neon complements. Designed to be comfortable in its use, the device has a rubber treated ear fins that keep them cozy in your ear while you're working out. Also, the box package comes with three distinctive ear fin sizes just as four different ear tips. The buds themselves are small and minimal, and per tests, it is believed to make you feel safe and comfortable.
Sennheiser with sprinters in mind made the CX Sports have an IPX4 splashproof rating. This makes it possible for the gadget to endure a sweat-soaked exercise session, though it is advised not to take it into the shower after a workout. Another helpful feature for listening on the go is the incorporation of an inline remote below the right earbud, which contains volume and play/stop buttons, just as an implicit amplifier. According to the company, the gadget can be fast-charged using USB within only 10 minutes and fully charged within only one and a half hours. Its battery can last for more than six hours which is a plus for the gadget.
Initially, when tested, one thing that easily got noticed is the full-bodied bass with a very powerful sub-bass synth. It gives a very smooth but detailed quality sound which provides a fantastic detail to every lyric and makes the vocals sound good. Regardless of the bass frequency strength, the gadget never gives any bleed in the mids unlike issues with other headphones.
In general, CX Sport wireless earphones have an open sound, with a very much adjusted soundstage that fits bass-substantial workout music. Just as supporting Bluetooth 4.2 apt-X for great remote sound, the gadget additionally bolsters apt-X Low Latency. The device does best with connectivity. You will not encounter any Bluetooth dropouts, and also it establishes a fast connection with the phone, which is perfect in case you're listening as moving.