All You Need To Know About Samsung's 12GB LPDDR5 RAM With 5G
Getting yourself a 5G smartphone with an AI feature is one of the coolest things, now that technology is advancing. For a smartphone to be highly recognized in this modern world, it mostly depends on features like memory.
Now that Samsung has started mass production of its first 12 Gb LPDDR5 RAM smartphone which is touched to have a 5G and an AI features.
Samsung is set to bring 12GB RAM for smartphones using new development which they have already started mass production. There are speculations that the 12GB RAM could be a part of the Samsung Galaxy Note 10 which is yet to be disclosed.
Now that Samsung has started mass production of their 12Gb LPDDR5 RAM. Below is what you need to know and expect from their new technology.
Due to Samsung advancement in technology, Samsung's new smartphones with Dynamic random-access memory (DRAM) can improve this generation and the next generation flagship with fully leverage AI features and 5G capabilities such as machine learning and ultra-high-definition video recording with high extending battery life.
The smartphone will consume a data rate of 5500 Mb/s with approximately 1.3 times faster than that of the LPDDRRX which is 4266 Mb/s and can be found in today's modern smartphones.
The 12Gb LPDDR5 RAM will be able to transfer 44GB of data per second, that is, you can watch 12 full HD movies provided your internet connection is very good.
The new 12Gb LPDDR5 RAM chip will use less than 30% of its power compared to it the previous ones they did. In addition to the new circuit designed to enhance low power, clocking and training features that ensures that performance is stable even when working at a very high speed.
To manage these mass productions with flexibility. Next year, Samsung technology will start transferring their 12Gb LPDDR5 into mobile DRAM base on 10nm-class, 5500Mb/s production into Pyeongtaek in Korea campus which will depend on global demand by most Samsung customers.
After the introduction of the 12Gb LPDDR5 mobile DRAM, it's expected of Samsung to develop a 16Gb LPDDR5 in 2020 next year to outrun their competitive edge in the global market in terms of memory.
Trump Endorses Apple To Provision 5G Connectivity In The US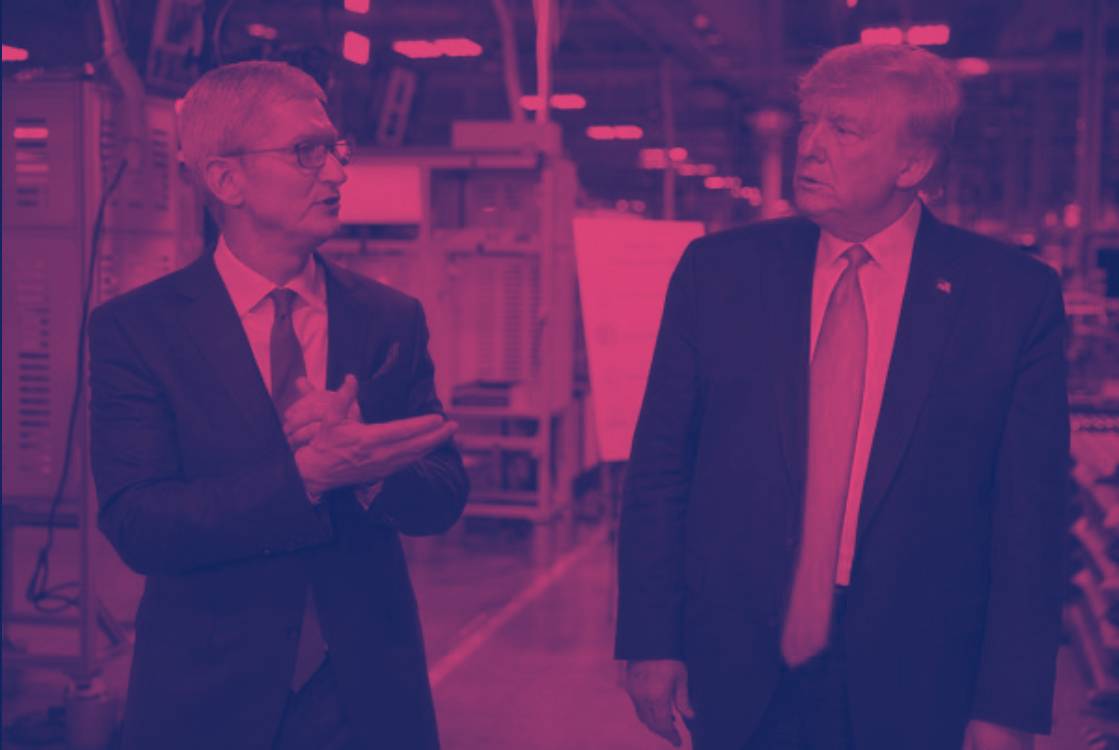 During his visit to Apple's MacBook Pro manufactory in Austin, Texas, President Donald Trump urged the tech giant to see to the provision of a 5G network in the U.S. This was revealed in the event of acknowledging Apple's billion-dollar campus project – by the US President.
According to a tweet by Tim Cook – the CEO of Apple, this campus is said to have been in existence since 2013. However, it was officially launched on Wednesday with an expectation to accommodate over 5,000 employees, and the capacity to house 10,000 more in the near future. Also, this facility serving to be the primary production unit of Apple's MacBook PCs demonstrates Apple's loyalty to its home country. And Because Apple didn't move its production of the desktop computers to China as earlier announced. Cook loftily asserts that;
"Building the Mac Pro, Apple's most powerful device ever, in Austin is both a point of pride and a testament to the enduring power of American ingenuity." and "With the construction of our new campus in Austin now underway, Apple is deepening our close bond with the city and the talented and diverse workforce that calls it home. Responsible for 2.4 million American jobs and counting, Apple is eager to write our next chapter here and to keep contributing to America's innovation story."
Evidently, Trump's call on Apple for 5G tech comes as a bid for the US to be at the forefront of the US-China trade war. And as China continues to pioneer the 5G flag flawlessly. Subsequently places the US on detriment on the trade ban with these Chinese companies.
Although there has been recent news about other telecoms service providers as Verizon, AT&T, Sprint, and T-mobile, making the 5G LTE network available in the US. However, the trend currently cuts across only a select few cities and not yet widespread in the US.
Hence Trump leveraged on Apple's vast resources to call upon the companies' involvement in the fifth generation of cellular network technology. Requesting Apple to provide 5G to the masses in the US, as it is currently in China.
Even though 5G technology does not fall under Apple's niche, Trump nonetheless beseeched Cook with the question during this event. Although the official paper by the White House about the visit does not document any statement relating to 5G technology.
This was however confirmed following a tweet by the President on Thursday;
Tweet:
The fact that Trump requests for Apple's involvement in 5G technology either bespeaks the President's tech ineptness, which is understandable. Or probably an indication of the close tie that exists between the President and Apple's CEO.
A fact that does not inspire with awe, as Trump had earlier considered excluding Apple from China tariffs at the said event. But what strikes a wonder is whether Apple would answer to this call or remain adamant towards its involvement with cellular network technology.
Wikipedia Co-Founder Debuts A Crowd-funded Social Media Platform Which Claims To Fully Protect Users' Right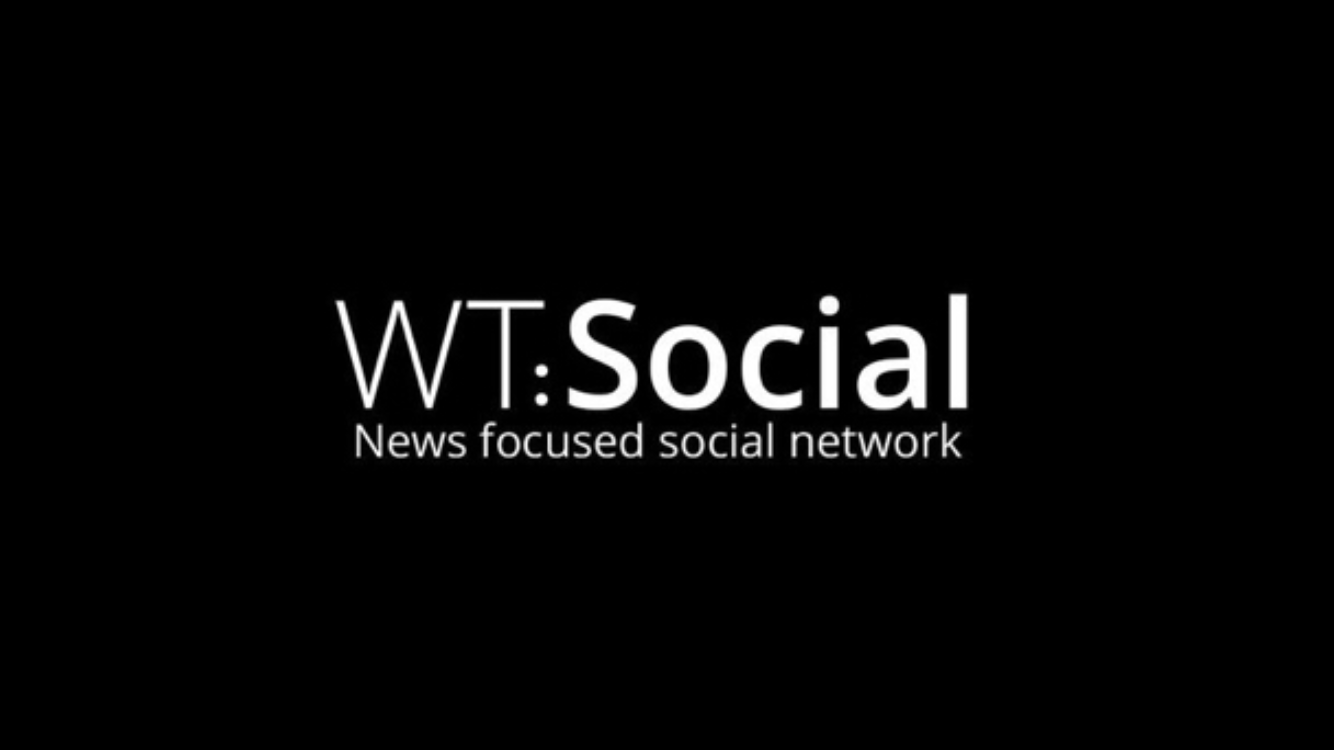 Contrary to the Ad-funded social media platforms propagated by tech companies such as Google, Facebook, and Twitter, comes the birth of a new Social network – WT:Social. Founded by the Co-founder of Wikipedia – Jimmy Wales, this new social platform is a crowd-funded community that is maintained via the contributions of its Users.
Although the platform is free to join, yet the WT:Social ecosystem runs on a subscription basis. Such that newly registered Users are shortlisted on a 'waiting list'. And can only be included in the platform when they make contributions through donations or help build up the community by inviting a friend. 
Therefore, in order to become a member of the social network, it requires a monthly fee of $12.99 or $100 per year in the U.S. While the said donation plan goes for €12 per month or €90 per year and £10 per month or £80 per year in Europe and UK respectively. 
Currently, WT:Social enjoys over 160,000 Users according to a tweet by Wales. However, its Proprietor envisages that the platform has the capacity to attain 500 million Users, as is the company's target. As stated by Wales;
"Obviously the ambition is not 50,000 or 500,000 but 50m and 500m. If we grow from 400 users today (you're in on the ground floor!) to 400 million, we will have revolutionized the Internet and shown a better and more healthy way to share information and collaborate with each other."
Given that WT:Social started out as Wikitribune – A site dedicated to publishing only factual news, the platform's number one goal is to combat fake news and bad actors. Also, WT:Social aims to grants Users full control and provide them with an informative social media engagement rather than a click-bait experience.
But what remains to be known is the kind of content to be distributed on the platform that could maintain its utility in the long term. Considering the fact that the site would have its Subscribers register with a fee, precludes the involvement of Users from developing countries (which is one of the secret ingredients behind the larger communities present on Facebook and Twitter).
Hence, WT:Social would have to do a lot in terms of the content it distributes. So to attract more Users and compete with the likes of Facebook that presently enjoys an audience of over 1.5 billion users worldwide.