Microsoft Purchases Activision, Makers Of Call Of Duty In A Move That Signals Huge Metaverse Adoption
Microsoft has signaled strong interest in the metaverse with the latest acquisition of Activision.
The deal is worth a staggering $69 billion and will be finalized over the next few months.
This is not the first time that tech giants will be dabbling into the metaverse.
It is easy to argue that gaming might be the best application for NFTs and the metaverse and Microsoft certainly agrees. The company's latest acquisition signals intent to be a major player in the growing metaverse industry.
The Deal
According to an announcement by the Microsoft News Centre, the tech company will acquire Activision Blizzard in an all-cash transaction that is worth nearly $69 billion. Upon completion of the deal, Microsoft will ascend the ranks to become the third biggest gaming company behind Tencent and market leader, Sony.
"Microsoft will acquire Activision Blizzard for $95.00 per share, in an all-cash transaction valued at $68.7 billion, inclusive of Activision Blizzard's net cash," read the report. To close the deal, Microsoft had Goldman Sachs & Co. LLC as its financial advisor while Simpson Thacher & Bartlett LLP were legal counsel.
Microsoft's CEO, Satya Nadella hinted that the reason for the splurge was as a result of the growing interest in the metaverse and the tech company is "investing deeply" in introducing an era that puts players at the forefront for a more inclusive approach. "Gaming is the most dynamic and exciting category in entertainment across all platforms today and will play a key role in the development of metaverse platforms," noted the CEO.
The acquisition adds to Microsoft's growing Game Pass portfolio that has over 25 million subscribers. Activision Blizzard is behind popular gaming titles like Call of Duty, Warcraft, and Candy Crush with over 400 million monthly active players around the world and will certainly make Game Pass a force to reckon with in gaming.
The current CEO of Activision Blizzard will continue to serve in his current role until the close of the 2023 fiscal year, and then the management team will report to Phil Spencer, CEO of Microsoft Gaming.
Previous Metaverse Forays
The race for a nice chunk of the metaverse between Facebook and Microsoft has been heated in recent weeks after the report that 100 Microsoft employees left to join Facebook's Meta. 
Before the close of the year, Microsoft's CEO disclosed the company's plan for the metaverse through the introduction of "Mesh". Through Mesh, company staff can create custom avatars that will allow them to hold meetings and interact with each other in the metaverse. The CEO also hinted that the company could integrate attributes of the metaverse in its Xbox consoles.
Microsoft has also been knee-deep in the development of virtual reality hardware with the release of its wide range of devices like the HoloLens 2 amongst others. The company also boasts of VR-ready PCs and ultra-modern Windows Mixed Reality. As part of its drive to a metaverse future.
PlayStation V: A Sneak Peek Into the Actual Console Design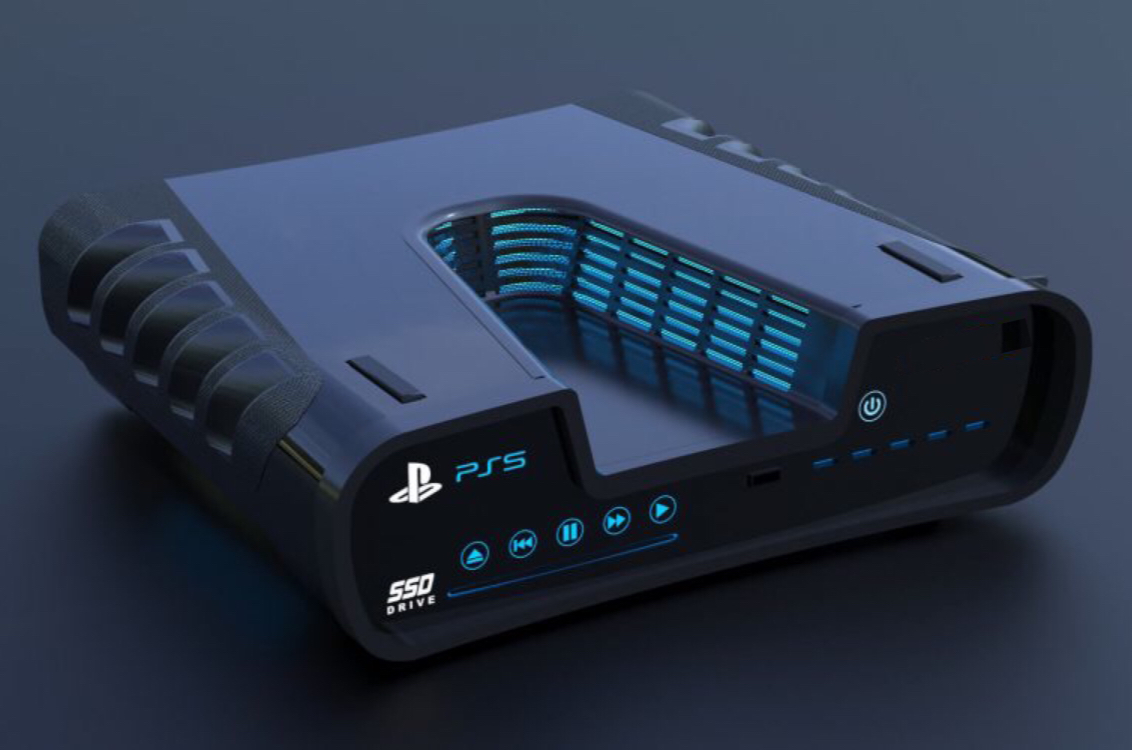 Although Sony Interactive Entertainment has not officially released full details with regards to the PlayStation 'V' console dev kit. But, a number of prototypes have been leaked on the Internet, most of which are similar to the "Parallelogram-shaped" PlayStation 4 Pro series. Due to the artful conceptions inferred by various tech enthusiasts on the PlayStation 'V' actual console design. We at TechCavit have taken it upon ourselves to publish what is perceived to be the actual design of the latest version of the PlayStation lineup, after thorough research.
Apparently, all of these buzzes about what the dev kit would really look like are follow-ups of the events that occurred after Sony Interactive Entertainment filed a patent with a Brazilian patent agency in May. The patent with registration number: 302019002287, which was later published on 13th August portrayed a mind-blowing hardware 'blueprint'. A portrait, which at the time of filing was not clarified as to whether it is a 'Gaming Console' or some sort of 'Electronic Hardware device'.
Given that the purported "V-shaped" PlayStation "V" patent drawing, was first propagated sometime in the latter part of August by a German tech website (Letsgodigital) to be a gaming console. And being that the patent filed by the Japanese Multinational Conglomerate with a Brazil patent agency raised a lot of eyebrows in the gaming sphere. TechCavit has taken a bolder step to grace our audience with deeper insights as we detail not just design schematics but with rather more elaborate functionalities.
Hardware and Software Specifications
Aside from the game-changing idea of having an entirely different game-console structure, Sony also plans to embed new features into the PlayStation 'V' in terms of hardware as well as software specifications. According to Mark Cerny – an employee of Sony Corporation and one of the lead Architects behind the PlayStation 4 model. PlayStation 'V' would be built upon a 7nm Zen 2 micro-architecture that utilizes 8 Core AMD CPU (which is based upon AMD's 3rd generation 'Ryzen' processors).
The Graphics card, on the other hand, would be powered by a variant of AMD Radeon's VII Navi family GPU that actively supports 'Ray Tracing' along with 3D audio compatibility. The chipset on the display is incorporated with the brilliance of 8k brightness in comparison to the present 4K technology in the market today. By means of AI and machine learning, this 8K technology is capable of upscaling to unimaginable depths and resolutions via the HDR10+ feature.
Looking at the image Sony patented last month, with the vents located on the top, side and behind the assumed PlayStation "V" console. It becomes obvious that this machine for whatever use it would serve would incorporate a hyper-processor, hence the advanced 'Cooling System'.
Another striking component is the optical drive unit on the frontal left portion that supports a double layer ultra-Hd Blu-ray disk drive. With an inclusion of a flash-based SSD hard drive that can be expandable to a 100Gib memory capacity (that cuts the gaming load time to an average of 0.8 seconds). Alongside five LED indicators each of which serves as an indicator possibly for the number of controllers connected or the 'Eject', 'Rewind', 'Pause', 'Fast-Forward' and 'Play' buttons.
Also, there exist a number of buttons on the frontal right of the dev kit which includes; the power button and five USB ports, as well as a strange connector, believed to be for the PSVR (PlayStation Virtual Reality) Headset. Additionally, a circular module which according to Gizmodo is a 4G camera compartment that allows for live streaming. Considering that the architecture of the PlayStation V also allows for PlayStation 4 games to be loaded onto it as they are both similar. It becomes noteworthy to state that the latest version has increased backward compatibility with its immediate predecessor – PlayStation 4.
Much has not been gathered with regards to the pricing but what we know for sure is that this piece would be priced well above $399 as with the previous model. Subsequently, as stated by Cerny in the interview, his view on the pricing would be pretty fair enough. In his words, he stated that;
"I believe that we will be able to release it at an SRP (suggested retail price) that will be appealing to gamers in light of its advanced feature set."
And to be honest, for a machine as powerful as this, an SRP of $500 is not in anyway exorbitant at all. So it's best to start saving up for the PlayStation 'V' device since it's expected to debut in 2020.
Samsung Releases Its PlayGalaxy Game Streaming App For Note 10
At the eve of numerous companies debuting their latest products in the gaming sphere such as Google Stadia, Apple Arcade, Sony RemotePlay as well as the soon to be launched Google Play Pass. And Following a deal with Epic Games to make Fortnite exclusively available for download on some select few Samsung devices as – Galaxy S9/S9+, Note 8, Galaxy S8/S8+, Galaxy S7/S7 Edge, Tab S3 and Tab S4.
Samsung recently enlists a new software on the Galaxy App Store that enables PC game lovers to stream the games they love to play right onto their Samsung Note10 series with the best streaming experience. This Gaming Trajectory App termed the 'PlayGalaxy' is at present available for download on Android and Windows PC. 
PlayGalaxy System Requirement
Although similar to the Sony – RemotePlay that casts everything from a Playstation 4 console onto any screen provided (either an Android, PC or Mac). However, the PlayGalaxy app expects more advanced resources because establishing a connection between the Note 10 device and a PC requires a steady Internet connection as well as a sturdy PC architecture.
Designed by developers from the New-York based Technology firm – Parsec, the PlayGalaxy App begs for more advanced system features before a successful connection terminal can be initiated.
Such as a processor requirement of Intel core i5 and above, a Windows 10 OS or later, an updated graphics driver along with a graphic card of Nvidia GTX 1060 or AMD Radeon RX 550 built or better, an 8G DDR4 RAM and a Gigabit router Access point. On the other hand, the PlayGalaxy app on Note 10 can be powered over WiFi or a 4th and 5th Generation (4G & 5G) mobile network. 
The Samsung Glap Controller.
Another notable discrepancy resides around the smartphone gaming handling. Traditionally this defaults to on-screen controls, nonetheless another alternative is by means of a Bluetooth wireless controller like the Samsung Glap. The Glap device is a handy gaming tool well fitted for the Samsung Galaxy Note series with a battery life of 10 hours per single charge.
Similarly, Samsung suggests that a Bluetooth mouse and Keyboard could suffice for the PlayGalaxy App in the event of the absence of an option. Evidently, Samsung has been carving a niche in the mobile gaming sector since the launch of Fortnite for Android particularly on Samsung devices.
And by porting these PC games to next-generation Samsung Galaxy devices, this becomes a major advancement in both the Smartphone and Gaming industry by the Seoul head-quartered conglomerate. Even though the PlayGalaxy link is only currently made available in the US and South Korea, future plans are underway towards making this app available in more countries.