5 Best Smartphones To Look Out For In 2019
Many people say 2019 was a great year for smartphones, on the other hand, some people don't share the same opinion. The question is, will 2019 be much better? Well, upon what's coming, that might be possible. Let's take a look at the best 5 smartphones set to launch in 2019.
OnePlus 7
Leaks are quick to come out with teasers of the OnePlus phones before its official release scheduled as we already have a fair idea about the next OnePlus phone, which is the OnePlus 7. According to rumors the OnePlus 7 will have a 5G mobile internet (although some it is not the phone with the 5G-ready device OnePlus CEO Pete Lau has promised, as that's going to be another release entirely) and may use a pop-up front camera to free up even more screen space.
We are anticipating an incredible experience with the OnePlus as it is set to be launched in spring. OnePlus 7 is likely to be priced at $300 more than the previous OnePlus phone'.

Samsung Galaxy S10 and Galaxy S10 Plus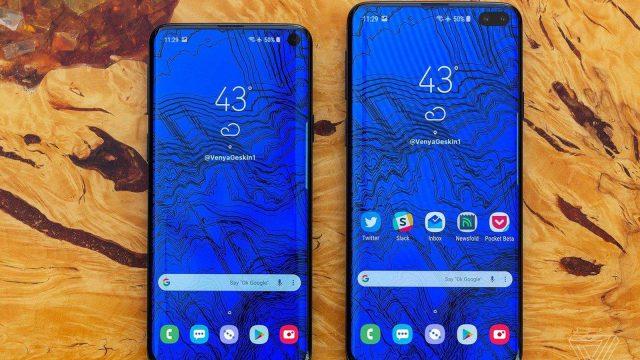 The Galaxy S10 it will set the tone for Samsung's 2019 phones as it is set to launch in March. According to analysts, the Galaxy F might be the future of smartphones phones one day, but until then the Galaxy S10 and S10 plus will be the phones to beat. However, rumors have it that Samsung 10th generation flagships have three to choose from this year.
Stories also have it that, there could even be 5G connectivity. Samsung S10 and S10 plus are said to have rear cameras as well as Snapdragon 855 power and in-display fingerprint sensors, and it is also supposed to be the two most expensive models. We hope all rumors are true as Samsung debut the S10 on February 20 at their event in San Francisco.
iPhone 11 and 11 Max
iPhone lovers are expecting a fantastic thing from iPhone 11 as the iPhone XS, and XS Max were significant upgrades. Apple likes to surprise their customer as they keep things covered until probably September. The leaks and renders going around seems too good to be true, but if the iPhone 11 indeed includes a pop-up camera module, a TouchBar display on its side and an iPad Pro-like stylus, then we are in for a thriller.
Ming-Chi Kuo who is an analyst stated that the future phones may still have the dual-camera lens setup and probably ditch 3D Touch. According to him, that will keep the price down. Reports have it that Apple could grab advanced 3D cameras from Sony to obtain gesture control in games, sophisticated room scanning capability and more.
Sony Xperia XZ4
Sony announced to launch its Sony Xperia XZ4 in March as the company still felt far behind its competitors in 2018. The company is determined to overcome every struggle in staying as an essential brand in the phone industry. However, Sony was not bad last year with an OLED screen and a price far less expensive than some of its competition, in the Sony Xperia XZ3.
The Sony Xperia XZ4 is said to be bold with its screen tech again, and use a 21:9 aspect display without a notch making the phone debatably the most "cinematic" phone to date, as it is close to the 2.39:1 anamorphic standard.

LG G8 ThinQ
LG's G7 ThinQ was a good smartphone and was very solid, but it lacked some extraordinary features. Therefore, everyone is anticipating the G8 ThinQ to be the flagship that will turn-heads and standout. The LG G7 ThinQ had an ultra-wide rear camera which was good, but recently several phones have both a zoom and a wide camera.
Is entirely unclear what the G8 ThinQ which is supposed to be launched in May has or is but a Korean report suggest a foldable phone, others also believe it has a double screen where the second screen is attached to the phone. The render shows a more conventional approach, though that version could incorporate a Sound on Display feature that removes a visible earpiece from the phone's display.

Tron (TRX) Finds its Way Back to the Top Ten List
Tron CEO Justin Sun, known for his flair for publicity and announcement of any achievement on his network announced in a tweet that Tron has made its way back to the list of top ten performing cryptos. TRX's performance has been outstanding since the second quarter of 2019 both in its level of development and features.
According to the Coinmarketcap.com index at the time of writing, the trend curve shows Tron is moving higher than most other coins including Bitcoin (BTC) and Ethereum (ETH). It currently trades at $0.039 increasing at 6.18% in 24 hours at a market cap of $2.6 billion.
A few days ago, Tron (TRX) had a new surge in price which saw it to the $0.04 trading price. This new rate has been retained seeing the digital asset performing higher than most other cryptos.
Looking at the recent happenings that have created a boost in Tron (TRX) performance; it can be easily seen that though the network has recorded few partnerships with other companies, more of what pushes up its performance is the volume of activities on the platform.
A report from Dapp.com states that Tron is the most ambitious project in the Dapp field. In the second quarter of the year, it has been able to launch $2 million projects more than other blockchain protocols in upgrading its Dapp ecosystem.
A review of TRX performance reveals that in a space of four months, the transaction volume increased from less than 130,000 transactions to  2 million transactions.
Investors may still not be so willing to stake much on this digital asset even with every sign of high returns, because the trend in activity can change any time.
Bitcoin Heading to $100,000 as FOMO Yet to Start at $11,000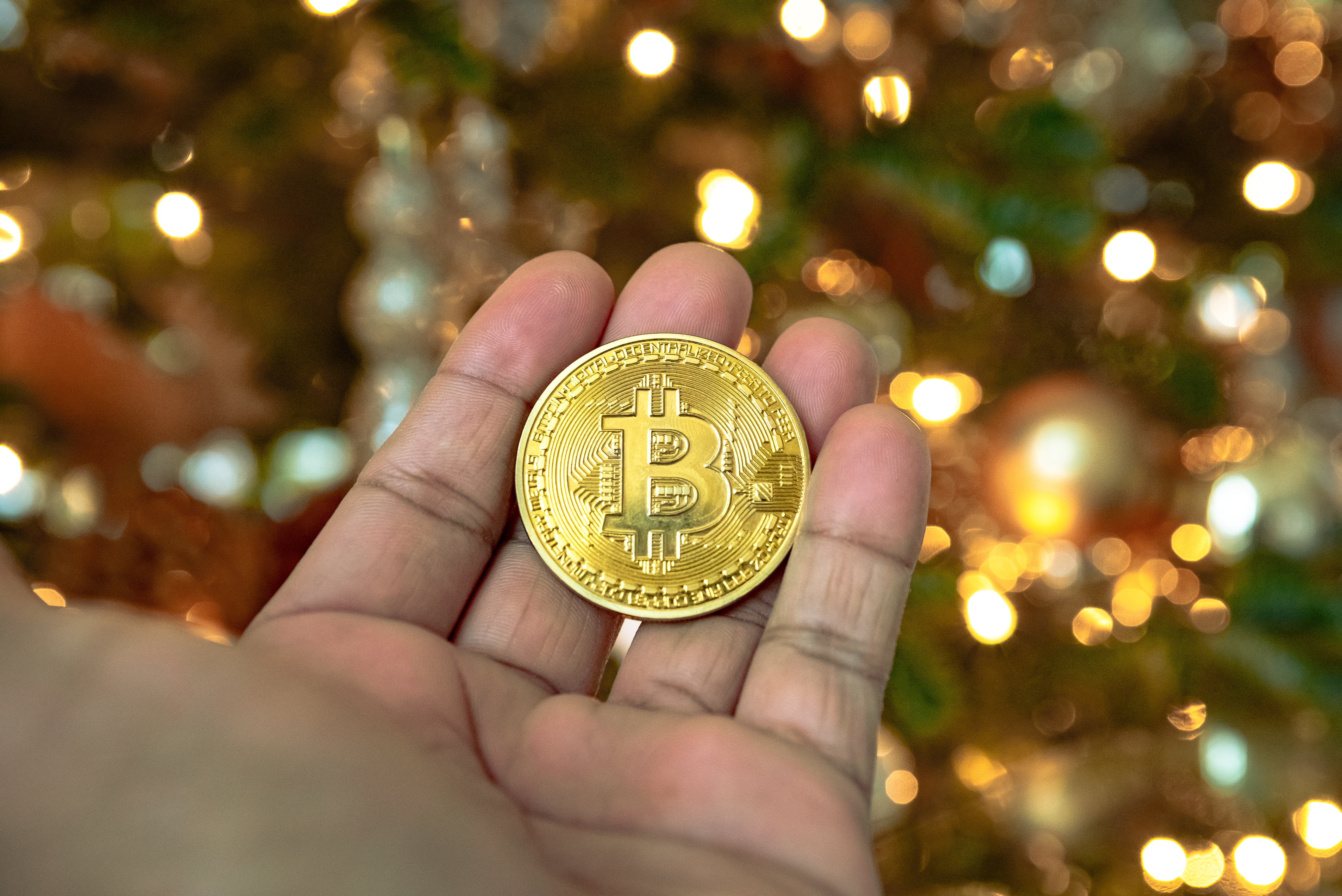 As Bitcoin breaches $10,000 and crosses straight to $11,000, analysts anticipated a major FOMO that would create panic and thus attract more buyers. However, there seems to be no reaction from the public on Bitcoin's triumph on the long-awaited $10,000. This has left the cryptocurrency community wondering what is going on. Well, The Crypto King has an answer.
In a tweet earlier today, the blockchain entrepreneur said Bitcoin will be moving straight to $100k because if at the current price no FOMO has started then the asset has a long way to go. Also, the fact that no extreme media announcements and headlines on the price are an indication that it has not been noticed yet and could be going much higher
According to The Crypto King, this is good for Bitcoin as it leaves more room for additional development, adoption, regulations and institutional money to flow into the market while it grows to $100k. Interestingly, he is not the only one having this conviction on the future of Bitcoin in 2019.
Veteran trader Peter Brandt is also convinced that Bitcoin is going to $100,000. Also in a tweet, Brandt said Bitcoin is experiencing its fourth phase since 2010, saying only Bitcoin has gone parabolic on a log chart in this manner in his trading career. As far as he is concerned, Bitcoin is the best market ever.
Keiser Report host Max Keiser has also been confident that Bitcoin would go to $100,000. He predicted this price in 2011 and has not gone back on his word since then despite the rough ride Bitcoin has been through. It seems Keiser finally has witnesses in the house who see things as he does.
If Bitcoin is actually going to $100k then only 10% of the journey has been covered and there is a long way to go for those who haven't gotten in the train to do so. It is currently on a slight pullback but a trader says it is normal and expected so there is no cause for alarm.