5 Best Smartphones To Look Out For In 2019
Many people say 2019 was a great year for smartphones, on the other hand, some people don't share the same opinion. The question is, will 2019 be much better? Well, upon what's coming, that might be possible. Let's take a look at the best 5 smartphones set to launch in 2019.
OnePlus 7
Leaks are quick to come out with teasers of the OnePlus phones before its official release scheduled as we already have a fair idea about the next OnePlus phone, which is the OnePlus 7. According to rumors the OnePlus 7 will have a 5G mobile internet (although some it is not the phone with the 5G-ready device OnePlus CEO Pete Lau has promised, as that's going to be another release entirely) and may use a pop-up front camera to free up even more screen space.
We are anticipating an incredible experience with the OnePlus as it is set to be launched in spring. OnePlus 7 is likely to be priced at $300 more than the previous OnePlus phone'.

Samsung Galaxy S10 and Galaxy S10 Plus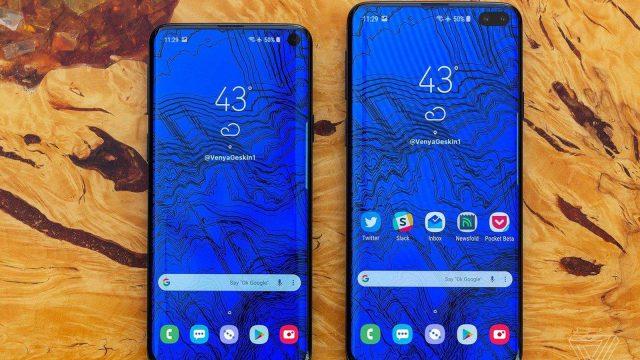 The Galaxy S10 it will set the tone for Samsung's 2019 phones as it is set to launch in March. According to analysts, the Galaxy F might be the future of smartphones phones one day, but until then the Galaxy S10 and S10 plus will be the phones to beat. However, rumors have it that Samsung 10th generation flagships have three to choose from this year.
Stories also have it that, there could even be 5G connectivity. Samsung S10 and S10 plus are said to have rear cameras as well as Snapdragon 855 power and in-display fingerprint sensors, and it is also supposed to be the two most expensive models. We hope all rumors are true as Samsung debut the S10 on February 20 at their event in San Francisco.
iPhone 11 and 11 Max
iPhone lovers are expecting a fantastic thing from iPhone 11 as the iPhone XS, and XS Max were significant upgrades. Apple likes to surprise their customer as they keep things covered until probably September. The leaks and renders going around seems too good to be true, but if the iPhone 11 indeed includes a pop-up camera module, a TouchBar display on its side and an iPad Pro-like stylus, then we are in for a thriller.
Ming-Chi Kuo who is an analyst stated that the future phones may still have the dual-camera lens setup and probably ditch 3D Touch. According to him, that will keep the price down. Reports have it that Apple could grab advanced 3D cameras from Sony to obtain gesture control in games, sophisticated room scanning capability and more.
Sony Xperia XZ4
Sony announced to launch its Sony Xperia XZ4 in March as the company still felt far behind its competitors in 2018. The company is determined to overcome every struggle in staying as an essential brand in the phone industry. However, Sony was not bad last year with an OLED screen and a price far less expensive than some of its competition, in the Sony Xperia XZ3.
The Sony Xperia XZ4 is said to be bold with its screen tech again, and use a 21:9 aspect display without a notch making the phone debatably the most "cinematic" phone to date, as it is close to the 2.39:1 anamorphic standard.

LG G8 ThinQ
LG's G7 ThinQ was a good smartphone and was very solid, but it lacked some extraordinary features. Therefore, everyone is anticipating the G8 ThinQ to be the flagship that will turn-heads and standout. The LG G7 ThinQ had an ultra-wide rear camera which was good, but recently several phones have both a zoom and a wide camera.
Is entirely unclear what the G8 ThinQ which is supposed to be launched in May has or is but a Korean report suggest a foldable phone, others also believe it has a double screen where the second screen is attached to the phone. The render shows a more conventional approach, though that version could incorporate a Sound on Display feature that removes a visible earpiece from the phone's display.

AMC Theatres to Start Accepting Ethereum, Litecoin, And Bitcoin Cash In Addition To Bitcoin By Year-End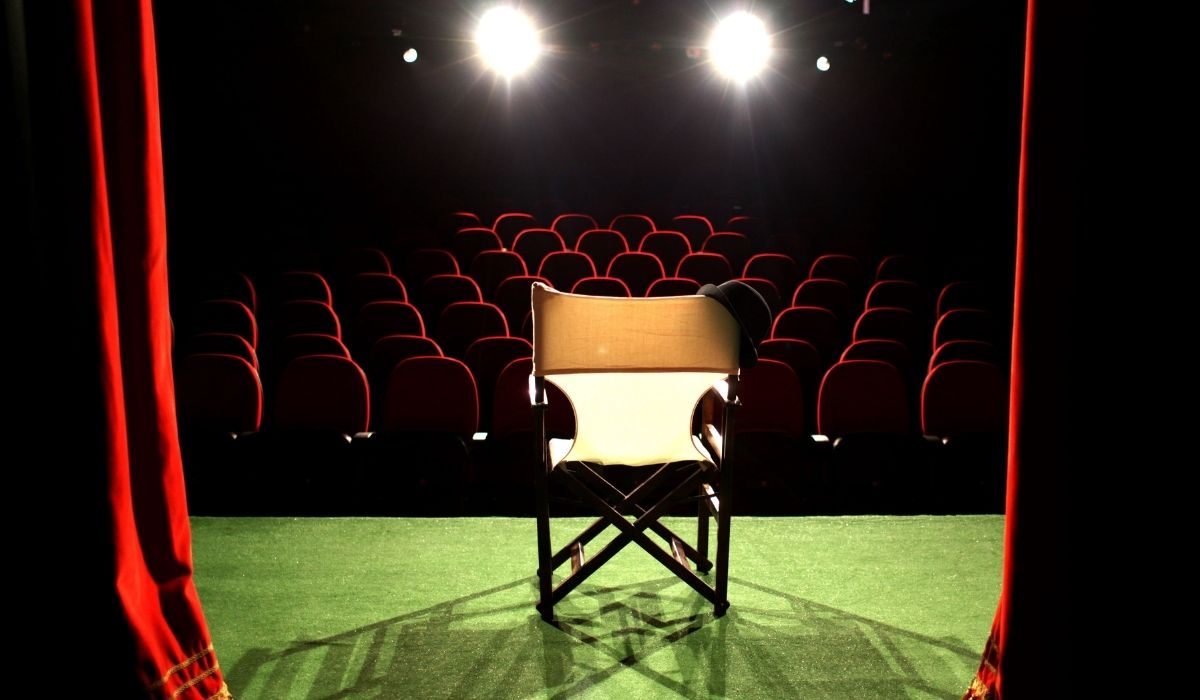 The world's leading movie theatre chain will be accepting Litecoin, Ethereum, and Bitcoin Cash in addition to Bitcoin as payments for confectionaries and movie tickets at all its U.S. outlets before December 31.
This is according to a Twitter announcement made by the Company's C.E.O Adam Aron on Thursday morning sending out a wave of bullish sentiments on the three cryptocurrencies by crypto enthusiasts.
"Cryptocurrency enthusiasts: you likely know AMCTheatres has announced we will accept Bitcoin for online ticket and concession payments by year-end 2021. I can confirm today that when we do so, we also expect that we similarly will accept Ethereum, Litecoin and Bitcoin Cash."
Last month, the C.E.O in an early morning earnings call had disclosed that AMC was actively engaged in setting up payment systems that would allow movie enthusiasts to pay for various services and purchases using Bitcoin. He had also acknowledged receiving a lot of inquiries from users and shareholders on the possibility of the company accepting payments in crypto which could have largely informed Thursday's announcement.
Although Litecoin foundation did not respond to the statement in writing, Litecoin's news page and Charlie Lee, the founder of Litecoin retweeted AMCs announcement gesturing their affirmation.
Broadening the crypto payments net
Litecoin has been making inroads in institutional halls thanks to its long-term persistence and reliability. Its completed MWEB upgrade project which allows the network to become much more scalable and make transaction amounts un-viewable to the public makes Litecoin the ideal choice for payments while protecting users' data.
According to the Litecoin Foundations Q1 report, various companies have already announced that they're integrating Litecoin including Paypal, Vaultoro, Flare Network, Moon among others. Its successful payment integrations have also attracted a fair share of challenges with a recent false report that Walmart was integrating Litecoin in its payment network.
Bitcoin cash which fulfills the original promise of Bitcoin as "Peer-to-peer electronic cash" could also see mass use given its fast transactions, low fees, and reliable confirmation. It also allows use on a large list of wallets including Ledger and Trezor among others, which are synonymous with most U.S. crypto owners. Its discounts on payments due to the elimination of credit cards are likely to attract most AMC movie enthusiasts looking to pay using this method.
On the other hand, Ethereum payments to the company could be fulfilled through Ethereum-Pay,  a decentralized ERC-1363 payable token built on the secure Ethereum network specifically tailored to be integrated with E-commerce transactions. 
EthereumPay creates a universal payment platform that allows merchants & users around the world to do business with each other instantly and cheaper than ever. Ethereum payments are accepted by companies including Sotheby, Overstock, Gipsybee,  Shopify CheapAir, Tripio among others.
Crypto Researchers Concerned About The 'Centralized Structure' Of The Binance Smart Chain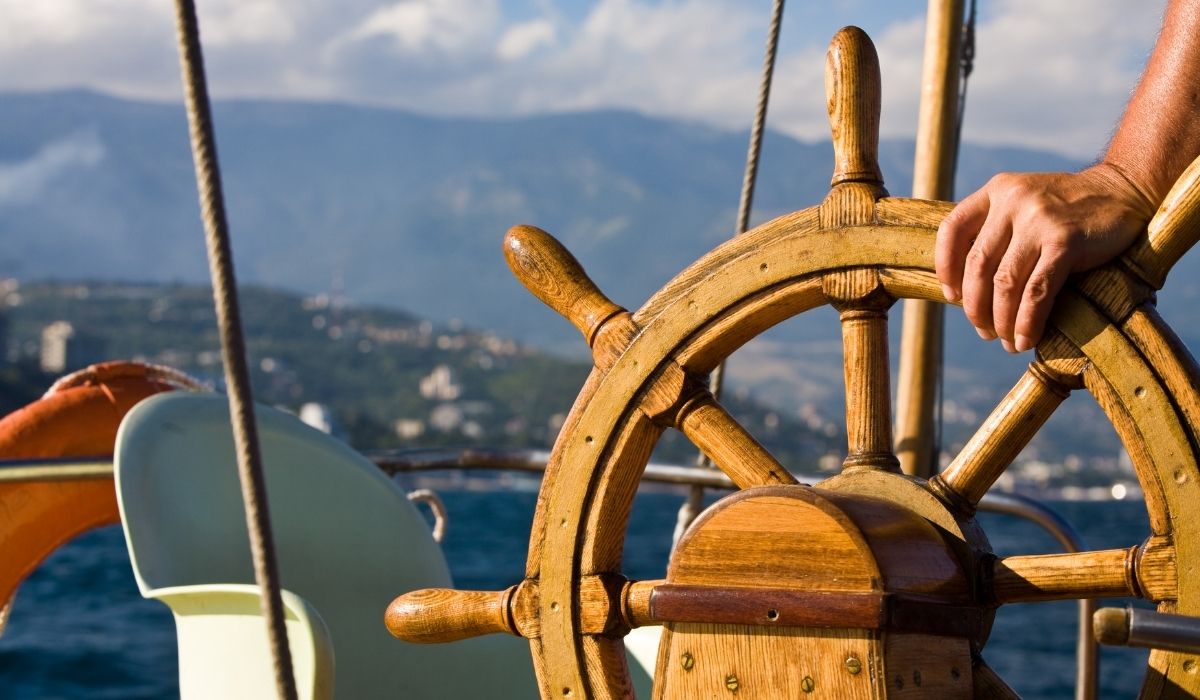 Binance Smart Chain has been rising in popularity as interest rates from different parts of the world, including South Korea, sent the network's transaction records to new highs. However, this has not deterred analysts' from pointing out the increasing level of centralization within the network. Ryan Watkins, a Messari analyst recently addressed the influence that Binance has on the entire Binance Smart Chain, explaining that most of the commendable progress made on the network is not the result of the implementation of innovative concepts. Rather, it is a product of Binance's control over the BSC network.
"The reason why BSC is faster and more scalable is not because of some magical technological innovation. No, it's instead the magic of centralization. BSC is an Ethereum fork with a centralized validator set. That's it. Nothing more." He wrote on Twitter.
Unlike some other networks, the Binance Smart Chain has a total of 21 validators (people who verify the transactions and confirm their legitimacy, before adding them to the Blockchain). These validators are handpicked by the Binance Chain, further strengthening the notion that the network may be more centralized than it shows itself to be.
Wilson Withiam rolls out some points to consider, starting with the pattern of resetting active validators, which is determined by the voting power of each validator. He notes that BNB staking and delegation is carried out on the Binance Chain, by Binance Chain validators as well.
In essence, Withiam argues that the pattern of validator distribution across the Binance Smart Chain is questionable as the identities of those behind the nodes in the validator sets are not made transparent. As he puts it "BSC now supports several third-party validators, although at least 5-6 others have close ties to Binance. The distribution of validator accounts is far less clear for Binance Chain."
To dispute that Binance's user experience is not ahead of other networks is false, and Withiam agrees with this. Even Watkins acknowledges this as he noted that BSC has fueled mainstream adoption of DeFi "Binance has incredible reach and influence and has used that to funnel a boatload of new users in DeFi. Binance executes period. That's why BSC is winning." He asserted.
However, he argues that speed and scalability outside Ethereum without sharding or a centralization can only be legitimately found on the Solana Blockchain. Conclusively, Withiam urges BSC users to poke into the network, enough to understand where the loopholes are.
"For those using BSC, take the time to understand the topology of the network. Sure, the fees and speed (both UX factors) are undoubtedly preferable. But strong censorship resistance and fault tolerance are not part of the package." He wrote in conclusion.