5 Best Smartphones To Look Out For In 2019
Many people say 2019 was a great year for smartphones, on the other hand, some people don't share the same opinion. The question is, will 2019 be much better? Well, upon what's coming, that might be possible. Let's take a look at the best 5 smartphones set to launch in 2019.
OnePlus 7
Leaks are quick to come out with teasers of the OnePlus phones before its official release scheduled as we already have a fair idea about the next OnePlus phone, which is the OnePlus 7. According to rumors the OnePlus 7 will have a 5G mobile internet (although some it is not the phone with the 5G-ready device OnePlus CEO Pete Lau has promised, as that's going to be another release entirely) and may use a pop-up front camera to free up even more screen space.
We are anticipating an incredible experience with the OnePlus as it is set to be launched in spring. OnePlus 7 is likely to be priced at $300 more than the previous OnePlus phone'.

Samsung Galaxy S10 and Galaxy S10 Plus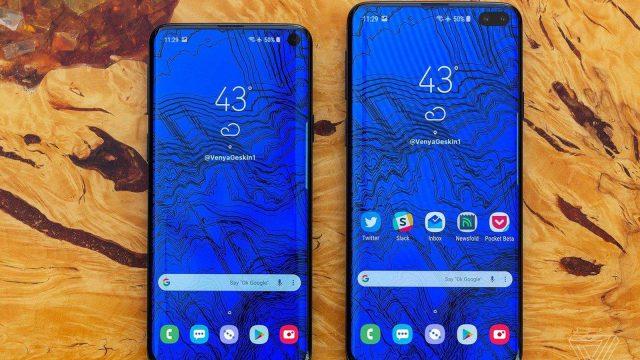 The Galaxy S10 it will set the tone for Samsung's 2019 phones as it is set to launch in March. According to analysts, the Galaxy F might be the future of smartphones phones one day, but until then the Galaxy S10 and S10 plus will be the phones to beat. However, rumors have it that Samsung 10th generation flagships have three to choose from this year.
Stories also have it that, there could even be 5G connectivity. Samsung S10 and S10 plus are said to have rear cameras as well as Snapdragon 855 power and in-display fingerprint sensors, and it is also supposed to be the two most expensive models. We hope all rumors are true as Samsung debut the S10 on February 20 at their event in San Francisco.
iPhone 11 and 11 Max
iPhone lovers are expecting a fantastic thing from iPhone 11 as the iPhone XS, and XS Max were significant upgrades. Apple likes to surprise their customer as they keep things covered until probably September. The leaks and renders going around seems too good to be true, but if the iPhone 11 indeed includes a pop-up camera module, a TouchBar display on its side and an iPad Pro-like stylus, then we are in for a thriller.
Ming-Chi Kuo who is an analyst stated that the future phones may still have the dual-camera lens setup and probably ditch 3D Touch. According to him, that will keep the price down. Reports have it that Apple could grab advanced 3D cameras from Sony to obtain gesture control in games, sophisticated room scanning capability and more.
Sony Xperia XZ4
Sony announced to launch its Sony Xperia XZ4 in March as the company still felt far behind its competitors in 2018. The company is determined to overcome every struggle in staying as an essential brand in the phone industry. However, Sony was not bad last year with an OLED screen and a price far less expensive than some of its competition, in the Sony Xperia XZ3.
The Sony Xperia XZ4 is said to be bold with its screen tech again, and use a 21:9 aspect display without a notch making the phone debatably the most "cinematic" phone to date, as it is close to the 2.39:1 anamorphic standard.

LG G8 ThinQ
LG's G7 ThinQ was a good smartphone and was very solid, but it lacked some extraordinary features. Therefore, everyone is anticipating the G8 ThinQ to be the flagship that will turn-heads and standout. The LG G7 ThinQ had an ultra-wide rear camera which was good, but recently several phones have both a zoom and a wide camera.
Is entirely unclear what the G8 ThinQ which is supposed to be launched in May has or is but a Korean report suggest a foldable phone, others also believe it has a double screen where the second screen is attached to the phone. The render shows a more conventional approach, though that version could incorporate a Sound on Display feature that removes a visible earpiece from the phone's display.

Is Ethereum Battling For A Bullish Breakthrough?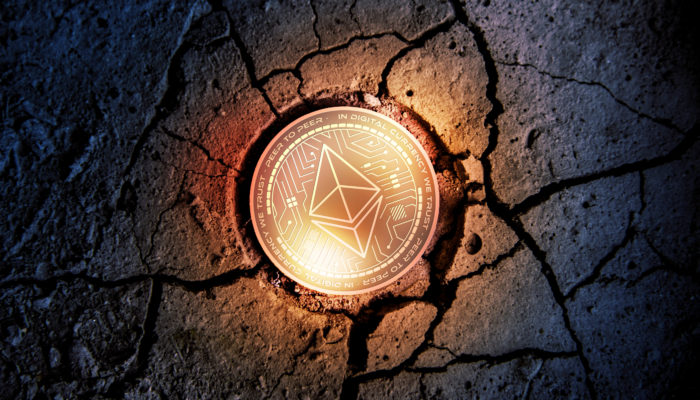 With the level of cryptocurrency awareness currently on the increase and a lot of new projects coming up with better positions to displace the old ones, there is a need for the second largest cryptocurrency in terms of market capitalization Ethereum (ETH) to fight for its life.
ETH is presently moving towards the $150 after weeks of leaving this price mark. It has shown that it is a force in the market by reacting positively to the positive volatility in the market. The present market is experiencing an increase in price bullishness and ETH is also among the altcoins that are gaining against Bitcoin and USD.
However, the presence of complement sites has shown that ETH is out to do all things to remain relevant. These projects are offering alternatives to what the Ethereum blockchain could attain. The Tron blockchain has now been officially listed as the number one dapp blockchain ahead of Ethereum. So, maintaining a continuous price change ahead of TRX, the Tron token could restore the confidence of Ethereum investors.
Also, the attitude of Ethereum cofounder Vitalik Buterin who does not give out free Ethereum to the public had changed after the launch of Tron Arcade that provides seed fund for developers with its investment of $100 million in the project.
The controversy surrounding the release of Ethereum Constantinople last month and how it was postponed as a result of the position of some developers that other hard forks would be launched. With the understanding of what this could cost the Ethereum network, it was postponed to avert what happened to Bitcoin Cash during its hard fork in Nov 2018 from happening to the coin.
16-inch MacBook Pro with the new design is the Biggest 2019 Prediction
MacBook Pro lovers have lamented on the fact that Apple's pro laptops have not evolved positively in recent times. However, the new MacBook Pro 2019 comes with a Thunderbolt 3 port which replaces all old ports.
The Thunderbolt 3 ports just like the controversial Touch Bar and the new keyboards on the 2016 models have divided fans, that is, some are not so much in love with it. According to Apple analyst, Ming-Chi Kuo, 2019 might come with a renewed breeze. 2019 might bring the biggest MacBook Pro in term of size since 2012 addition to a new design.
As the years progressed, Apple has pretty much-developed 13-inch and 15-inch sizes for its MacBooks, similarly as it has before produced 9.7-inch iPads. In 2018, nevertheless, Apple showed openly the new sizes as well as old ones too, launching the 11-inch iPad Pro. Kuo says in his recent investor note that, this will be an exciting development to the MacBook Pro line.
Indeed, 16 inches MacBook Pro would not be the biggest ever in history. For some reason, Apple has have realized that 15 inches are not adequate any longer. As per Kuo, the new MacBook Pro model could have a 16-16.5-inch screen.
Inquisitively, he likewise refers to an all-new design for the lineup. He didn't broadly explain. Therefore, we seem to wonder what other things Apple could change. Edge-to-edge screens may be a specific idea, and there are even bits of gossip about Face ID authentication. Some people might as well make do with only a less fragile keyboard.
Kuo goes big as he predicts that Apple will bring a 31.6-inch 6K screen, which will be an exciting new for big screen lovers if this comes true. Apart from that, the screen highlight may be made use of mini LED-like backlight. This will be an intriguing change for Apple as they were taken out of the monitor market back in 2016.