Apple Acquires AI Startup to Improve Siri
In the race for new and improved virtual assistance services, Apple is once again, yet to take the lead through its acquisition of the Ontario-based machine learning startup – Inductiv. The brains behind Inductiv include professors from Stanford University, the University of Wisconsin, and the University of Waterloo – in the persons of Christopher Ré, Theodoros Rekatsinas, and Ihab Ilyas. This band of Engineering professors is the latest supplement to Apple's development team in addition to the company's myriad of Engineers from Silicon Valley, slated to work on the Siri among other things. Apparently, this team of professors would be working on the AI, Machine learning, and data science section of the company – an important aspect of Apple's deep learning strategy. In a statement provided by Apple's spokesperson, the deal has been sealed and stamped. The representative further confirmed the deal with a rather unapologetic tune, asserting that it;
"buys smaller technology companies from time to time and we generally do not discuss our purpose or plans." 
The idea of virtual assistance is to make life a lot easier as these software agents make it easiest to navigate between the software and programs of an operating system. Inductiv has been focused on developing technologies that utilize machine learning to automate a hassle-free procedure of identifying and correcting erratic datasets in the past. Evidently, having authentic data is key to ensuring a seamless and robust AI functionality which is why AI and data science are essential to a machine learning ecosystem. Through deep Learning and AI, these virtual assistive technologies could be programmed to automate certain processes that would normally require human interaction. By this, you can make your assistant do your phone's tasks for you – such as make your calls, send important emails, and even entertain you during your leisure time, while you just sit back and relax. 
Although, Apple's senior vice president of Machine Learning and AI Strategy – John Giannandrea, has indicated the company's interest to work on a few improvements with regards to Siri and other AI-powered products from the company. However, the iPhone maker has drastically slacked in the niche of virtual assistance in recent times. Giving way for other competitors such as Microsoft's Cortana, Google Home, and Amazon Alexa. According to research conducted a couple of years ago by Forbes, Siri ranked number 4 on the top 10 list of virtual assisting technologies for mobile and still is at present.
Apparently, this comes as a huge blow on the overall image of Apple's technological growth, given that Siri was the pioneer software in the sphere of voice-controlled assistive technology. Since it provided the prototype from which other virtual assisting apps borrowed their ideas. Little wonder why Apple has been acquiring a host of AI-related startup companies in most recent times including NextVR,  Xnor.ai, Deep Fusion, Tuplejump, Laserlike, Voysis, Turi, and Perceptio.
4 of 2020's Biggest Ransomware Strains Linked to Majority of Attacks
The four most prominent ransomware strains of 2020, Maze, Egregor, SunCrypt, and Doppelpaymer have connections that lead back to the same Ransom as a Service (RaaS) network and affiliates.
According to a new Chainalysis 2021 Crypto Crime Report, established connections between the four strains indicate that they are either being controlled or executed by the same group of people.
"There may be fewer cybercriminals responsible for ransom attacks that one would initially think, given the number of individual attacks, distinct strains and amount stolen from victims."
RaaS is a business model by ransom developers who lease or sell different strains of their ransomware to affiliates who in turn use them to perform attacks on individuals or organizations.
Cybersecurity researchers identified strong links between the four strains, all of which were relatively active in 2020. They were used to attack different companies and institutions including Barnes &Noble, LG, Pemex and University Hospital New Jersey.
"All four use the RaaS model, meaning that affiliates carry out the ransom attacks themselves and pay a percentage of each victim payment back to the strain's creators and administrators."
Additionally, the strains have all been using the same double extortion method to blackmail their victims by threatening to withhold data and publish it online for extra intimidation.
Ransomware Strains are Interlinked
The Maze strain disappeared shortly after Egregor became active in Q4 2020. Its administrators later announced in November that its website was shutting down due to reduced activity.
"Some Cybersecurity researchers see this as evidence that Maze and Egregor are linked in some way."
Researchers further claimed that Maze operators either rebranded to Egregor or joined the latter's operators, with a row between the two groups resulting in a split.
"Maze and Egregor share much of the same code, the same ransom note, and have very similar victim payment sites."
SunCrypt has also been linked severally to Maze, including through a privately circulated report from a threat intelligence firm saying that SunCrypt is a rebrand of a well-known ransomware strain.
A connection between Egragor and Doppelpaymer has also been established through a 78.8 BTC ransom payment for Egregor that was suspected to be a Doppelpaymer administrator wallet.
Useful Information for Law Enforcement
Chainalysis concludes that Law enforcement agencies could benefit from this information to expand their crackdowns and even halt operations of well-known interlinked strains with a single takedown.
"Evidence suggests that the ransom world is smaller than one may initially think, given the number of unique strains currently operating."
Ransomware attacks grew by 311% in 2020, with $350 million being paid by ransomware victims to attackers, despite crypto-related criminal activity falling by 83%. 
Samsung Raises the Game with The New Galaxy Note 20 to Rival iPhone 12 and Pixel 5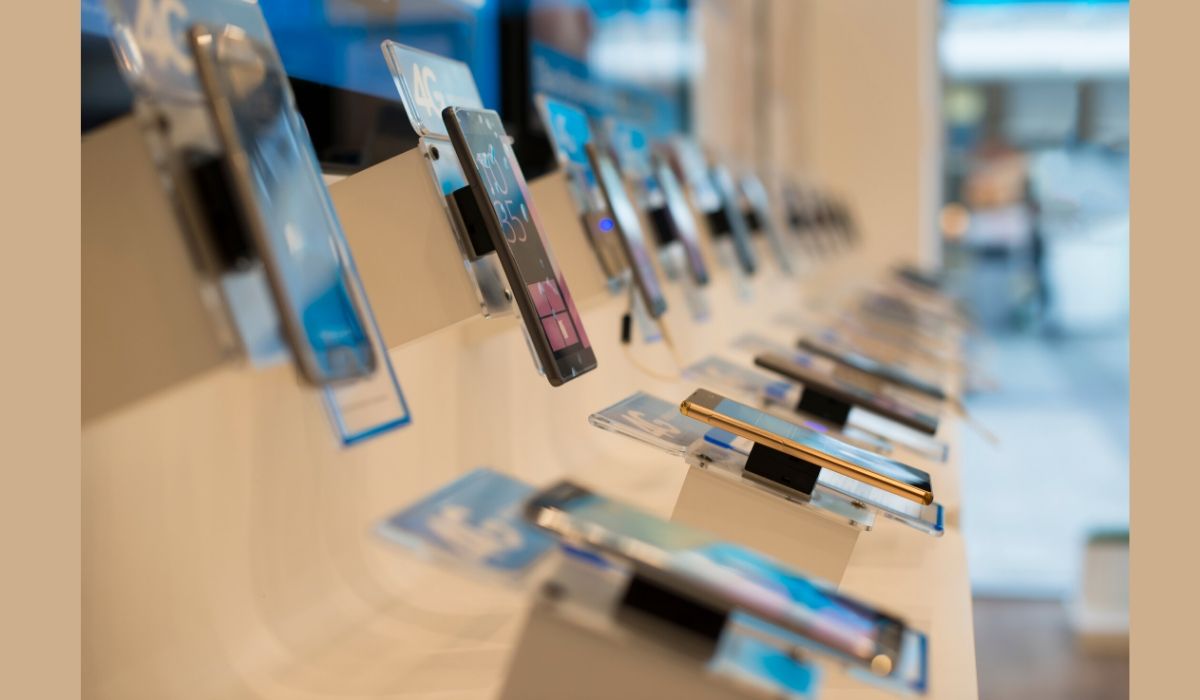 While other notable phone manufacturers are trimming prices amidst the pandemic, Samsung seems to be raising the bar even higher. In February alone, the Korean electronics company debuted three high-flying flagship phones each of which fell within the price range of $999 to $1,399. This is actually quite unexpected since other major competitors in the tech industry are cutting down prices on gadgets; such as Apple's 5G iPhone 12 possibly maintaining the same price tag of $849 as its 4G predecessor – iPhone 11. 
In the same light, Google is deemed to be producing its latest version of the Pixel flagship – Pixel 5, with even cheaper processors to effect a price reduction lower than $700. Microsoft on the other hand is expected to slash a whopping 25% off of the Surface Earbuds, same as Apple's AirPods prices and Pixel 4 getting a $50 price reduction. Evidently, these are only a handful of the ripple effects that the COVID-19 outbreak brings to the tech space, subsequently, the global economy.
In spite of the economic downturn that has forced most tech companies to rethink their launch price – and possibly postpone the launch dates, Samsung seems to be taking even bolder steps. How the Asian gadget-making company is responding to the current market slide is actually mind-boggling. Considering that the company is set to launch its Galaxy Note 20 Ultra and Galaxy Note 20 Plus at a very exorbitant price compared to what other competitors in the market are selling for. 
This is hardly surprising since Samsung has taken greater steps to upscale, which is evident in the new features present in the Galaxy Note 20 series – such as a backplane LTPO OLED display tech and the rumored 4300mAh battery size, while others are running short on manufacturing supplies and production deliveries. Based on historical data and given the current situation, we should expect the Samsung Galaxy Note 20 series to be priced well above $1000. However, the big question here is; will consumers be willing to part ways with such amount of cash for a phone that promises an extensive battery life in juxtaposition to much cheaper rivals, with less durable battery life?