In Peter Brandt's Opinion, Bitcoin is in its Fourth Parabolic Phase as it Heads Towards $100k
A lot of crypto analysts seem to have taken a bullish stance on Bitcoin despite the asset's recent decline in its price. One of such is Peter Brandt, a veteran trader who said on September 1, 2019, that Bitcoin has entered its fourth parabolic phase. As such, the cryptocurrency could set another record, rallying to a new all-time high soon.
Peter Brandt's Past Predictions
Peter Brandt is popularly known for his forecasts and has gained the interest of many traders as some of his predictions have come true in the past. For starters, he correctly predicted an 80% dump in Bitcoin's price in January 2018, and it turned out to be the case by the year's end. The iconic trader also forecasted a bull run in April, and by June, Bitcoin spiked to its year-to-date high of $13,796.
Of recent, Brandt also opined that Bitcoin has entered its fourth parabolic phase, which could do a lot of good for the crypto market. A phase, of this nature, could potentially take Bitcoin's price beyond its present all-time high of about $20k. How high? One may wonder, it could be towards the $100,000 he says.
Raoul Pal Says It's Now or Never
Brandt's tweet was also linked to that of Raoul Pal, CEO of Global Macro Investor and Real Vision Group. According to Pal, a wedge pattern has just been exhibited in the Bitcoin short term chart. Moreover, it is not just any wedge, but one that has shown a high potential for success in the past.
Pal further remarks that this may be the last time for those who do not have Bitcoin to dive into the market. In his opinion, there could be a rocket in Bitcoin's price soon; a prediction that is similar to that of Brandt's.
Crypto Twitter Objects
On the other hand, some members of Crypto Twitter who made comments were in disagreement with Brandt's and Pal's opinion. These individuals remarked that the wedge pattern which Brandt and Pal spoke of is a pennant. A pennant, in their opinion, is a signal of a major dump in price in a crypto asset.
Despite the contrary views, there is still a high chance for the fulfillment of Brandt's prediction. For beginners, Bitcoin's halving in May 2020, which will reduce the amount of Bitcoin's supplied to the market, could help to surge its price significantly. PlanB, for instance, had predicted in March that Bitcoin could rise to $55,000 after its halving in May 2020.

Central African Republic Becomes First African Country To Adopt Bitcoin As Legal Tender 
The new bill provides a framework for use of cryptocurrencies in smart contracts, payments systems, online trade, and all electronic transactions alongside the CFA franc currency. 
Bitcoin continued to garner attention globally as a national legal tender with Central African Republic becoming the latest suitor. President Faustin-Archange Touadéra signed the bill into law on Wednesday and his chief of staff Obed Namsio hailed the move as one that could forever change the economic fabric of a country that has been embroiled in rebel violence for many years now.
Namsio said the bill was supported by the president because it would improve the citizens' status. He added it would open up new economic opportunities for the landlocked country. The new bill provides a framework for use of cryptocurrencies in smart contracts, payments systems, online trade, and all electronic transactions alongside the CFA franc currency.
"This move places the Central African Republic on the map of the world's boldest and most visionary countries," he said.
Traders will also be capable of paying taxes with crypto and the finance minister Gourna Zacko who introduced the bill, believes it will ease cross-border transfers that have become increasingly difficult to do. These transfers will now become very cheap. Citizens will also be capable of undertaking legal financial transactions in the mainstream financial realms using crypto, and without necessarily going through middlemen banks. Cryptocurrency exchanges will not be taxed.
The bill has clauses that prescribe up to 20 years of imprisonment and a fine of between 100 million to 1 billion CFA francs for anyone who breaks the crypto law.
With a per capita income of only 750 USD per year, the country is one of the poorest in the region and world as a result of years of conflicts and war. This is despite having a vast amount of gold and diamond reserves.
The country would, however, have to pursue an aggressive Internet coverage agenda to make this plan effective. It currently has an Internet penetration rate of just 7.1 percent and 355,000 Internet users out of a total population of 4.97 million people.
It is not clear if and how the new move would help alleviate the country's ailing inflation or GDP. Inflation has increased from 2.7 percent in 2019 to 3.3 in 2021. The country's GDP also flipped to the negative last year at -0.6 from a 3.1 in 2019. Despite relying heavily on agriculture and mining, illegal gold and diamond exports undermine government revenue. The country is also embroiled in bad political and economic decisions, conflicts, and insecurity.
The bill that governs use of cryptocurrency as legal tender in the country was unanimously adopted by the parliament last week. However, the move was not approved by the Bank of Central African States (BEAC) which governs the Central African CFA franc regional currency used by the country and about 14 others. The franc is tied to the Euro and largely controlled by the West. Two ministers said the move to adopt Bitcoin as a national currency was a serious offense.
The move was also criticized by former Prime Minister Martin Ziguele who said it was not a priority for the country, and that it was undermining the CFA franc. The decision could also be challenged in court by some legislators.
J.K. Rowling and Elon Musk Engage in Twitter Conversation About Bitcoin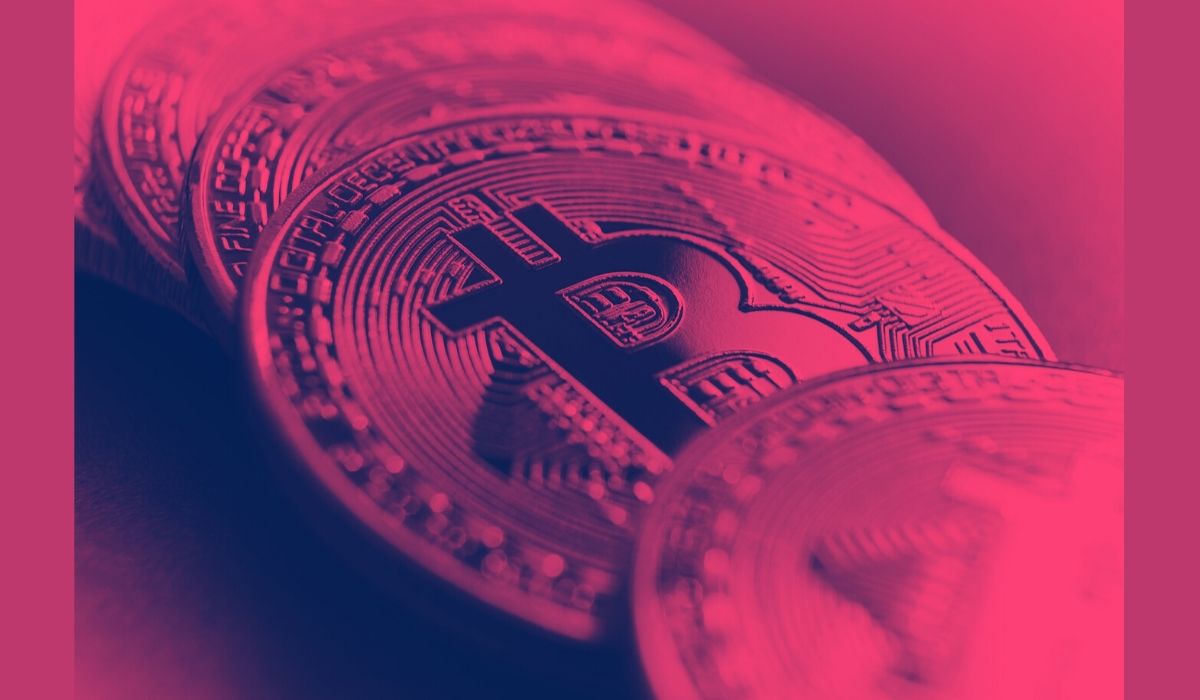 Just recently, the CEO of SpaceX – Elon Musk took to Twitter to reveal his current holding of Bitcoin. The conversation ensued during an effort to educate British author and film producer – J.K. Rowling on the subject of cryptocurrencies. Following a tweet originally referred to CoinDesk's senior reporter – Leigh Cuen by the Orator of the Harry Potter fiction on Saturday, for an explanation to bitcoin's operability.

J.K. Rowling subsequently received Musk's reply among several others from Bitcoin's advocates and cynics alike; such as the co-founder of Ethereum and Bitcoin Magazine– Vitalik Buterin, among many others. Notably, the author's tweet drew some attention to the tune of 2,800 replies, as at the time of writing.
Furthermore, the co-founder and CEO of Tesla, Inc., emphasized that the bulky issuance of currencies by the central banks of various economies is making the digital currency – Bitcoin, more solid in juxtaposition to fiat. Musk also went on ahead to convey his views towards digital money as being positive, even though he currently owns a quarter of a Bitcoin as stated in his tweet that reads;

"I still only own 0.25 Bitcoins btw."
Yet, Cuen replied Rowling with a reassuring statement while providing her with guides to sample use-cases of Bitcoin. Cuen stressed this in a tweet with the message;

"Hi! My D.M.s are open if you want to chat w/out onlookers. The very short version is: Bitcoin is money fueled by a community of contributors. There is no king or central bank in charge. There are countless stories we can use to explore the ethics of a world w/global currency."
Albeit, Rowling expressed her discontent with regards to the explanations she received, as her curiosity rapidly became debased by the myriad of responses she received. She disclosed her uneasiness towards the topic in question – with a bit of sarcasm while tweeting the following;
Another noteworthy reply is that of Vitalik Buterin, who added that;

"It is a digital currency. There's ~ 18m units of it. It is not backed by anything, it's just valuable because it is, like collectibles. There's a network of computers (which anyone can join) that maintains a decentralized global excel spreadsheet of how many coins each person has."
Although, Rowling might have admitted being woozy before publishing these tweets, however, her views on the digital currencies and Bitcoin are unlikely to change when she becomes sober or in the foreseeable future.