SEC Commissioner Robert Jackson says Bitcoin ETF is on the Horizon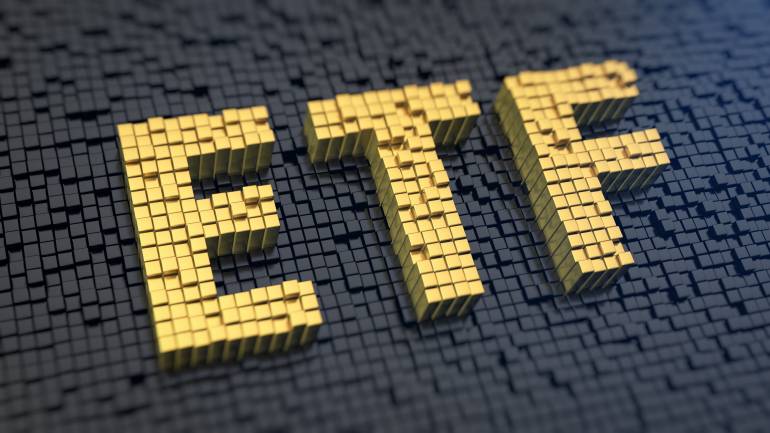 There had been a lot of rumors about the approval of a Bitcoin ETF, following the unsuccessful application that dates to late 2017. However, in an interview with Congressional Quarterly, U.S Securities and Exchange Commissioner, Robert Jackson Jr. said that a Bitcoin ETF is on the horizon.
Drew Hinkes, a Twitter user with the news platform 'Athena Blockchain', made the news public, even though the interview is expected to be made public by Feb 11. Drew tweeted:
The SEC commissioner admitted that presently it seems difficult for the Commission to approve a Bitcoin ETF, but that it will be aired. Robert Jackson said:
"Getting the stamp of approval from the deepest and most liquid capital markets in the world is hard, and it should be. Once we put the stamp of the United States Securities and Exchange Commission on an investment; once we make it available to everyday mom and pop investors, we are taking risks that Americans can get hurt."
In summation, Robert gave some reasons why previous applications for Bitcoin ETF was not approved like that of Winklevoss twins, Tyler and Cameron, and also how recent applications is almost meeting up to the standard they set. Robert said:
"I'm happy to say market participants have begun to come in with ideas. Whether or not we're going to find one that really protects investors I don't know, but I do know that that case wasn't especially close."
Also, the most renowned and hopeful approval of the new year, the VanEck Solid Bitcoin Trust was withdrawn and then resubmitted after signs came that it could be rejected on Jan 23. Robert added
"Eventually, do I think someone will satisfy the standards that we've laid out there? I hope so, yes, and I think so." This could be celebrated as SEC had listed the approval of a Bitcoin ETF as one of its targets for the year 2019.
Is Ethereum Battling For A Bullish Breakthrough?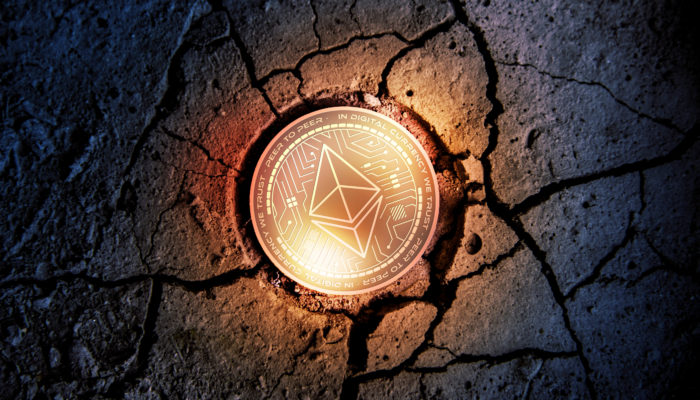 With the level of cryptocurrency awareness currently on the increase and a lot of new projects coming up with better positions to displace the old ones, there is a need for the second largest cryptocurrency in terms of market capitalization Ethereum (ETH) to fight for its life.
ETH is presently moving towards the $150 after weeks of leaving this price mark. It has shown that it is a force in the market by reacting positively to the positive volatility in the market. The present market is experiencing an increase in price bullishness and ETH is also among the altcoins that are gaining against Bitcoin and USD.
However, the presence of complement sites has shown that ETH is out to do all things to remain relevant. These projects are offering alternatives to what the Ethereum blockchain could attain. The Tron blockchain has now been officially listed as the number one dapp blockchain ahead of Ethereum. So, maintaining a continuous price change ahead of TRX, the Tron token could restore the confidence of Ethereum investors.
Also, the attitude of Ethereum cofounder Vitalik Buterin who does not give out free Ethereum to the public had changed after the launch of Tron Arcade that provides seed fund for developers with its investment of $100 million in the project.
The controversy surrounding the release of Ethereum Constantinople last month and how it was postponed as a result of the position of some developers that other hard forks would be launched. With the understanding of what this could cost the Ethereum network, it was postponed to avert what happened to Bitcoin Cash during its hard fork in Nov 2018 from happening to the coin.
Factors that Promotes the Surge in Crypto Crime
One of the reasons why some governments and private investors fight against the adoption of crypto as a financial instrument, irrespective of its increase in adoption is because of its anonymous nature and the possible use of it in crime related activities.
This fear could be seen as real since data had shown that the rate of crypto theft had surge by more than 7 times between 2016 and 2018. However, there are factors that have encouraged it which includes:
1) Patronage of dark and deep web: most of the private data that one could never imagine could be accessed easily through the activities of sellers in the dark and deep web. This has given hackers an easy access to information that could make an operation successful.
2) The inadequate laws for crypto crime offenders: most countries do not have sufficient laws that could be used to prosecute a cryptocurrency crime offender. This has made offenders in most cases to admit the crime, since the penalties could be lower when compared to a crime committed with fiscal cash.
3) Delay in accessing the right information: the anonymous nature of cryptocurrency could make a victim, to pay hackers and remain quiet till the money had been removed from the market. The continuous possibility of creating an unlimited number of accounts with decentralized exchanges makes it hard for the offenders to be caught easily.
4) An avenue to make quick money: some of this data could be sold by an insider since research has shown that more than 15% of hacking activities are due to information that an insider sells to outside users. Cryptocurrency makes such transaction to remain anonymous and the seller could keep the money raised for some time before cashing out.
5) Rise in knowledge: some people want to test the viability of the knowledge they had acquired on real products. This quest makes it easier for people to continuously involve in crypto crimes.