Levi Re-designs Its Smart Jacket Equipped With Google's advanced Hi-Tech – The Jacquard Tag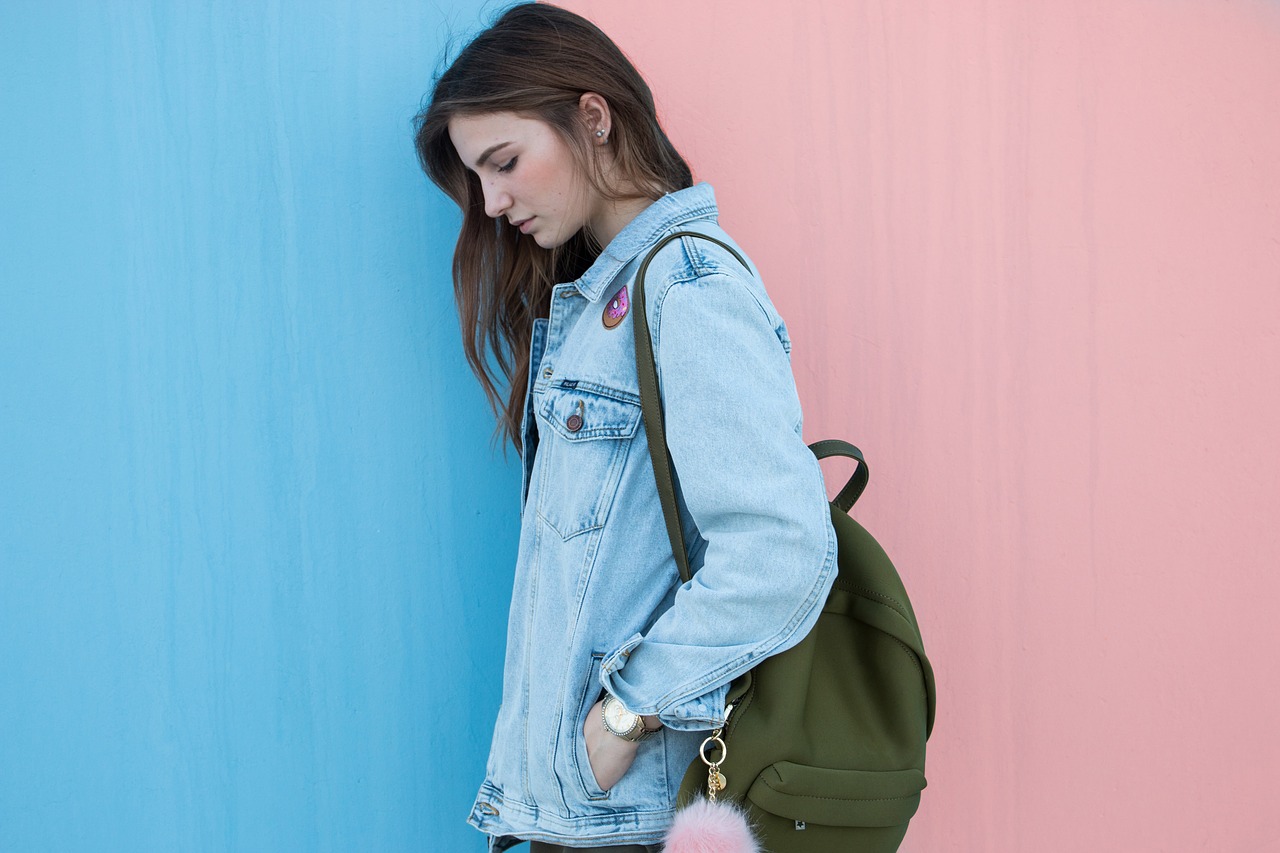 Technology is widely cutting across all facets of the global economy such that even the most ordinary accessories such as clothing are becoming instruments of technological advancements. Just a while ago, Google renewed its partnership with Levi Strauss – An American Clothing Company, to launch an upgraded version of the Jacquard jacket which is tech-enabled.
The denim jacket is embedded with a small tab-like chip on the sleeve that permits Users to remotely access their smartphone devices right on the go, just in semblances to a touchpad. Additionally, this neoteric invention accessorizes the denim jacket with features that allows the wearer to answer calls, control your music, and get directions just by hand gestures such as swiping, touching and tapping the jacket cuff.
The San Francisco-based clothing line announced on Monday that it would be teaming up with Google to incorporate the 'Jacquard tag' technology in its latest denim designs. Publishing that the Trucker and Sherpa Trucker Jackets for both men and women would roll out with the integrated 'Jacquard Tag' on Thursday, 3rd October, in some select few Levi stores in Australia, France, Germany, Italy, Japan, the UK and US at a cost price of $198 for the classic Trucker and $248 for the Sherpa Trucker Jacker.
Even though this is not the first time Google is teaming up with a Clothing line company to distribute a smart accessory as it partnered with Yves Saint Laurent to produce a smart backpack sometime in 2016. More so the Multinational Technology Company had earlier partnered with the Levi in 2017 to debut the first-ever smart jacket.
However, this latest innovation is only an enhanced model that fraughts with a smaller tag that can hardly be detected. In accordance to a press release by Paul Dillinger – The Vice President of Global Product Innovation at Levi, this new technology allows users to stay connected to their Smartphones at all point in time, stating that;
"Two years after we first launched Jacquard, the technology has become smaller and more discrete, more affordable and more useful, But the premise and purpose remain the same: You can keep your phone in your pocket and your eyes on the world around you, staying connected without being distracted."
This research development was part of Google's ATAP (Advanced Technology And Projects) that provisions designers the required tools to create highly connected products. With features such as getting a notification alert whenever your phone gets separated from your jacket, by means of such gestures as tapping the jacket to take photos on your phone's camera, tagging where your car was parked and a lot more. Google further anticipates adding more functionality to the 'Jacquard Jacket' to make it even more 'smarter' in the near future.
Trump Endorses Apple To Provision 5G Connectivity In The US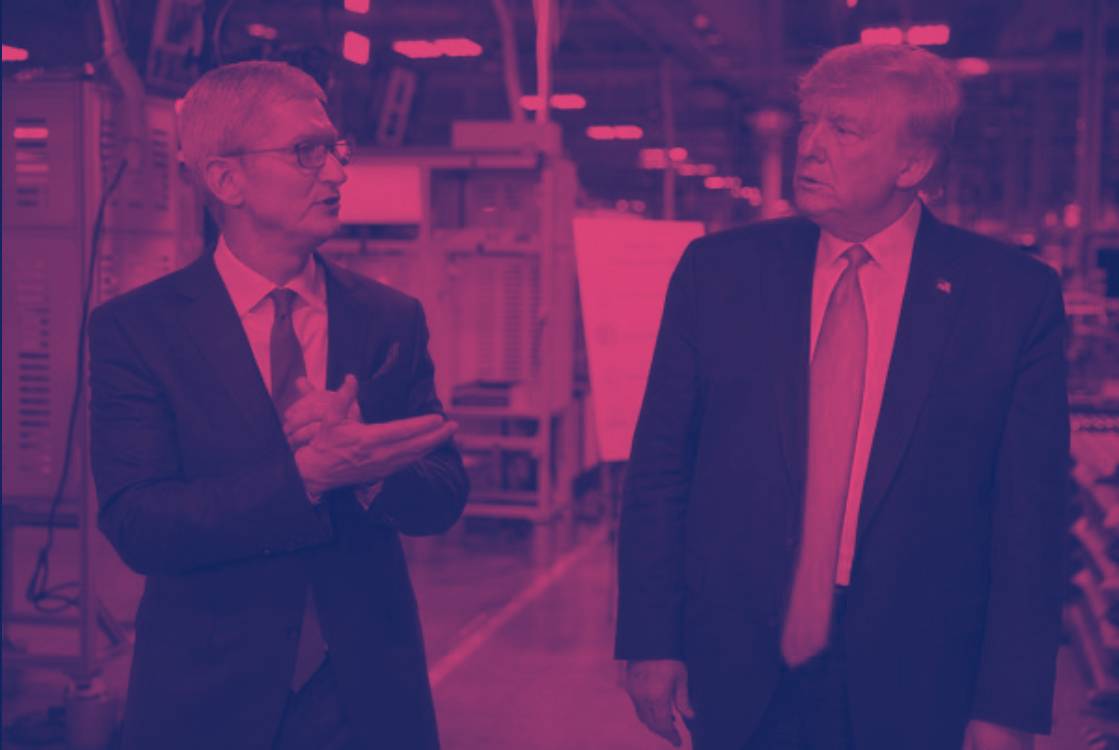 During his visit to Apple's MacBook Pro manufactory in Austin, Texas, President Donald Trump urged the tech giant to see to the provision of a 5G network in the U.S. This was revealed in the event of acknowledging Apple's billion-dollar campus project – by the US President.
According to a tweet by Tim Cook – the CEO of Apple, this campus is said to have been in existence since 2013. However, it was officially launched on Wednesday with an expectation to accommodate over 5,000 employees, and the capacity to house 10,000 more in the near future. Also, this facility serving to be the primary production unit of Apple's MacBook PCs demonstrates Apple's loyalty to its home country. And Because Apple didn't move its production of the desktop computers to China as earlier announced. Cook loftily asserts that;
"Building the Mac Pro, Apple's most powerful device ever, in Austin is both a point of pride and a testament to the enduring power of American ingenuity." and "With the construction of our new campus in Austin now underway, Apple is deepening our close bond with the city and the talented and diverse workforce that calls it home. Responsible for 2.4 million American jobs and counting, Apple is eager to write our next chapter here and to keep contributing to America's innovation story."
Evidently, Trump's call on Apple for 5G tech comes as a bid for the US to be at the forefront of the US-China trade war. And as China continues to pioneer the 5G flag flawlessly. Subsequently places the US on detriment on the trade ban with these Chinese companies.
Although there has been recent news about other telecoms service providers as Verizon, AT&T, Sprint, and T-mobile, making the 5G LTE network available in the US. However, the trend currently cuts across only a select few cities and not yet widespread in the US.
Hence Trump leveraged on Apple's vast resources to call upon the companies' involvement in the fifth generation of cellular network technology. Requesting Apple to provide 5G to the masses in the US, as it is currently in China.
Even though 5G technology does not fall under Apple's niche, Trump nonetheless beseeched Cook with the question during this event. Although the official paper by the White House about the visit does not document any statement relating to 5G technology.
This was however confirmed following a tweet by the President on Thursday;
Tweet:
The fact that Trump requests for Apple's involvement in 5G technology either bespeaks the President's tech ineptness, which is understandable. Or probably an indication of the close tie that exists between the President and Apple's CEO.
A fact that does not inspire with awe, as Trump had earlier considered excluding Apple from China tariffs at the said event. But what strikes a wonder is whether Apple would answer to this call or remain adamant towards its involvement with cellular network technology.
Wikipedia Co-Founder Debuts A Crowd-funded Social Media Platform Which Claims To Fully Protect Users' Right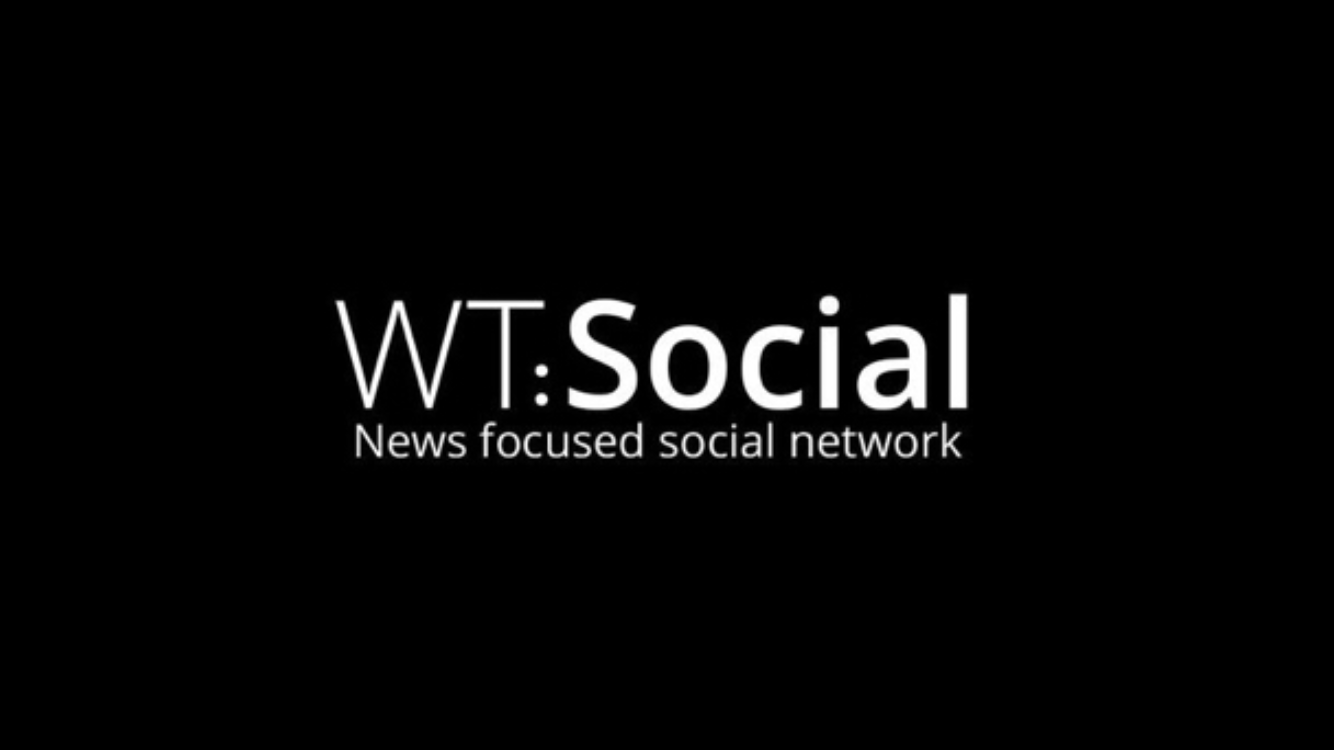 Contrary to the Ad-funded social media platforms propagated by tech companies such as Google, Facebook, and Twitter, comes the birth of a new Social network – WT:Social. Founded by the Co-founder of Wikipedia – Jimmy Wales, this new social platform is a crowd-funded community that is maintained via the contributions of its Users.
Although the platform is free to join, yet the WT:Social ecosystem runs on a subscription basis. Such that newly registered Users are shortlisted on a 'waiting list'. And can only be included in the platform when they make contributions through donations or help build up the community by inviting a friend. 
Therefore, in order to become a member of the social network, it requires a monthly fee of $12.99 or $100 per year in the U.S. While the said donation plan goes for €12 per month or €90 per year and £10 per month or £80 per year in Europe and UK respectively. 
Currently, WT:Social enjoys over 160,000 Users according to a tweet by Wales. However, its Proprietor envisages that the platform has the capacity to attain 500 million Users, as is the company's target. As stated by Wales;
"Obviously the ambition is not 50,000 or 500,000 but 50m and 500m. If we grow from 400 users today (you're in on the ground floor!) to 400 million, we will have revolutionized the Internet and shown a better and more healthy way to share information and collaborate with each other."
Given that WT:Social started out as Wikitribune – A site dedicated to publishing only factual news, the platform's number one goal is to combat fake news and bad actors. Also, WT:Social aims to grants Users full control and provide them with an informative social media engagement rather than a click-bait experience.
But what remains to be known is the kind of content to be distributed on the platform that could maintain its utility in the long term. Considering the fact that the site would have its Subscribers register with a fee, precludes the involvement of Users from developing countries (which is one of the secret ingredients behind the larger communities present on Facebook and Twitter).
Hence, WT:Social would have to do a lot in terms of the content it distributes. So to attract more Users and compete with the likes of Facebook that presently enjoys an audience of over 1.5 billion users worldwide.