The Demand for a Highly Trusted Digital Identification System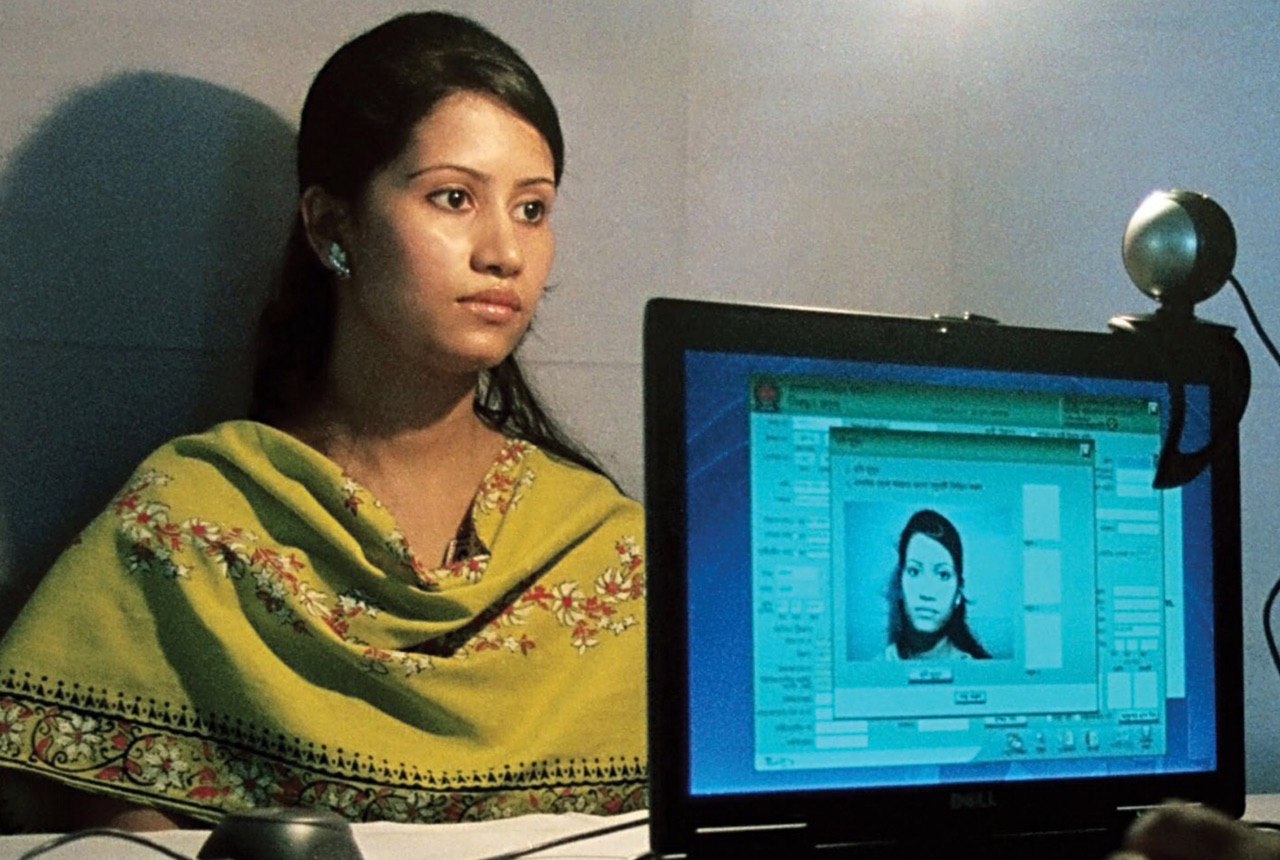 Identification for Development Principles
— According to the Worldbank Identification for development scheme. A global effort is set in place to develop a set of shared Principles that are fundamental to maximizing the benefits of identification systems. In order to achieve sustainable development goals (SDG) come 2030.
The ten-rule principle is centered around a robust and responsive solution with the ability to appeal to a wide variety of Users. One that can protect User rights while covering a universal outreach. These rules are slated with the mindset of creating a secure, inclusive as well as a trustworthy identification system. Specifically to enhance and empower individuals towards their access to rights, services, and formal economy.
As technology continues to enjoy more mainstream adoption, the development benefit increases exponentially. With respect to the successful development of a fully secured identification system. These principles would be subject to future amendments as lessons emerge from implementation. Having that, the confederation has agreed to incorporate new ideas into these principles. Thereby establishing global cooperation to provide legal identity for all.
What is a Digital Identification System?
In modern-day terms, Digital identity refers to a set of attributes that uniquely identifies an online entity. This entity/agent has been an individual, business, application or a device. That generates such sensitive data including but not limited to personal details, online search activities, business meta-data, social security and transaction records.
Similarly, Jonathan Donner describes Digital identification as;
"The recording of certain attributes — biodata, biometrics, claims — in a formal record, a "credential," that grants specific rights or permissions to the individual. Identification is a concept we care about because it is that process that grants access and rights."
Just the same, Wikipedia verifies this definition, adding that;
"The information contained in a digital identity allows for assessment and authentication of a user interacting with a business system on the web, without the involvement of human operators. Digital identities allow our access to computers and the services they provide to be automated, and make it possible for computers to mediate relationships."
Hence increasing the events of a third-party hack!!!
The Worldbank Initiative
Worldbank currently fosters this 'Principle of Identification' by means of a consortium comprising of a handful of diverse organizations. Through a regulatory framework, this 'Principles of Identification' initiative underway, proffers a method for entities to not only prove their identity. But also protects these end-users against data pilfering while interacting with the world wide web. By creating a unique ID for each individual, it becomes easy to track their participation in societal and economic development. While granting these entities the ability to exercise the range of human rights set out in international laws and conventions.
The major driving force behind the Worldbank initiative is target 16:9 of the UN's SDG. This principles explicitly specifies the need to grow, verifying this in its opening statements as follows;
"Universal call to action to end poverty, protect the planet and ensure that all people enjoy peace and prosperity."
Other occurrences as the Cloudflare Outage that could have put in jeopardy, billions of Customer records. Highlights the need for a highly secured identification system. Because, just as building a standardized identification system —particularly digital ones— creates opportunities to further development goals, it's also fraught with new risks and challenges.
Trump Endorses Apple To Provision 5G Connectivity In The US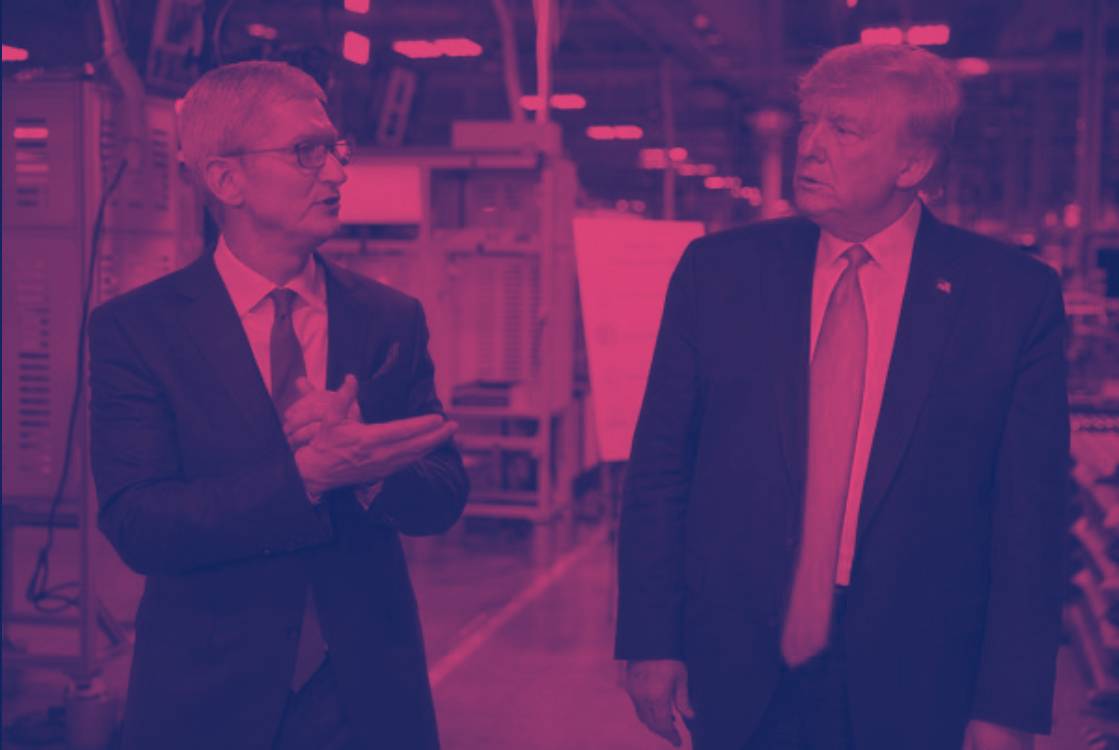 During his visit to Apple's MacBook Pro manufactory in Austin, Texas, President Donald Trump urged the tech giant to see to the provision of a 5G network in the U.S. This was revealed in the event of acknowledging Apple's billion-dollar campus project – by the US President.
According to a tweet by Tim Cook – the CEO of Apple, this campus is said to have been in existence since 2013. However, it was officially launched on Wednesday with an expectation to accommodate over 5,000 employees, and the capacity to house 10,000 more in the near future. Also, this facility serving to be the primary production unit of Apple's MacBook PCs demonstrates Apple's loyalty to its home country. And Because Apple didn't move its production of the desktop computers to China as earlier announced. Cook loftily asserts that;
"Building the Mac Pro, Apple's most powerful device ever, in Austin is both a point of pride and a testament to the enduring power of American ingenuity." and "With the construction of our new campus in Austin now underway, Apple is deepening our close bond with the city and the talented and diverse workforce that calls it home. Responsible for 2.4 million American jobs and counting, Apple is eager to write our next chapter here and to keep contributing to America's innovation story."
Evidently, Trump's call on Apple for 5G tech comes as a bid for the US to be at the forefront of the US-China trade war. And as China continues to pioneer the 5G flag flawlessly. Subsequently places the US on detriment on the trade ban with these Chinese companies.
Although there has been recent news about other telecoms service providers as Verizon, AT&T, Sprint, and T-mobile, making the 5G LTE network available in the US. However, the trend currently cuts across only a select few cities and not yet widespread in the US.
Hence Trump leveraged on Apple's vast resources to call upon the companies' involvement in the fifth generation of cellular network technology. Requesting Apple to provide 5G to the masses in the US, as it is currently in China.
Even though 5G technology does not fall under Apple's niche, Trump nonetheless beseeched Cook with the question during this event. Although the official paper by the White House about the visit does not document any statement relating to 5G technology.
This was however confirmed following a tweet by the President on Thursday;
Tweet:
The fact that Trump requests for Apple's involvement in 5G technology either bespeaks the President's tech ineptness, which is understandable. Or probably an indication of the close tie that exists between the President and Apple's CEO.
A fact that does not inspire with awe, as Trump had earlier considered excluding Apple from China tariffs at the said event. But what strikes a wonder is whether Apple would answer to this call or remain adamant towards its involvement with cellular network technology.
Wikipedia Co-Founder Debuts A Crowd-funded Social Media Platform Which Claims To Fully Protect Users' Right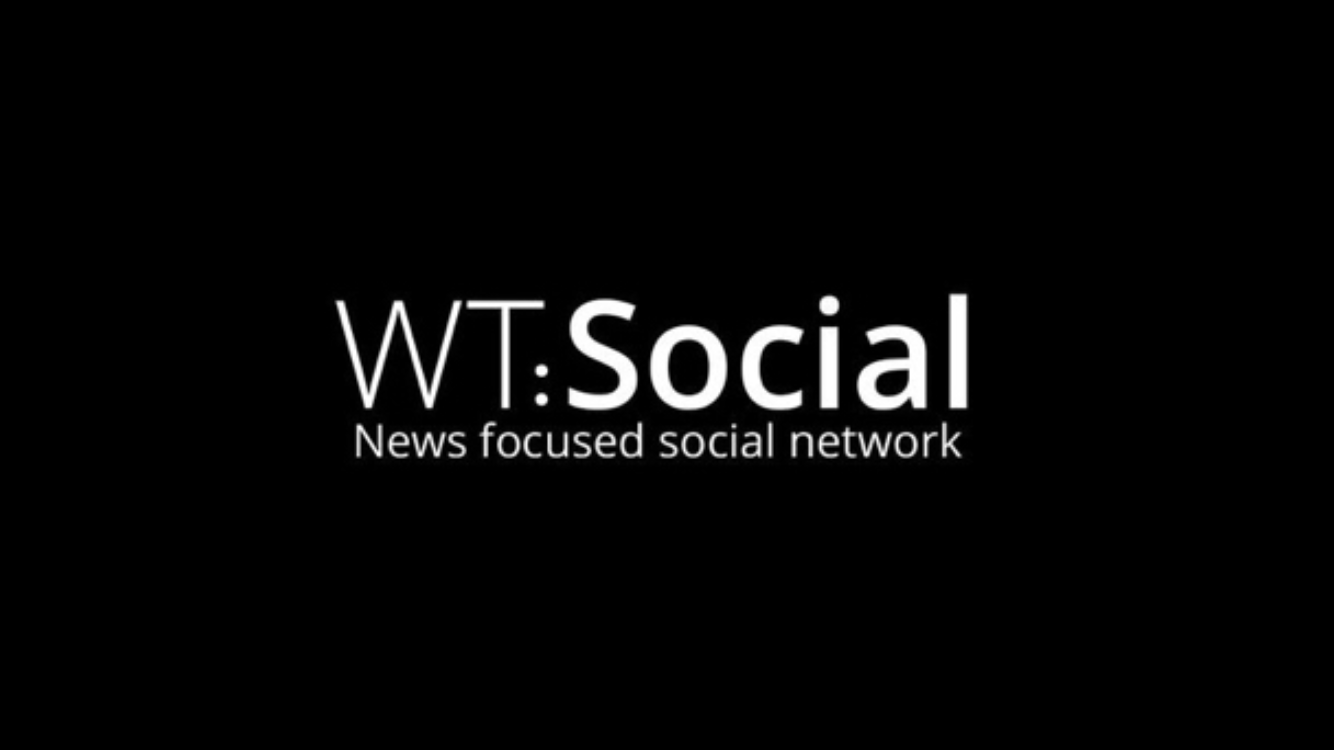 Contrary to the Ad-funded social media platforms propagated by tech companies such as Google, Facebook, and Twitter, comes the birth of a new Social network – WT:Social. Founded by the Co-founder of Wikipedia – Jimmy Wales, this new social platform is a crowd-funded community that is maintained via the contributions of its Users.
Although the platform is free to join, yet the WT:Social ecosystem runs on a subscription basis. Such that newly registered Users are shortlisted on a 'waiting list'. And can only be included in the platform when they make contributions through donations or help build up the community by inviting a friend. 
Therefore, in order to become a member of the social network, it requires a monthly fee of $12.99 or $100 per year in the U.S. While the said donation plan goes for €12 per month or €90 per year and £10 per month or £80 per year in Europe and UK respectively. 
Currently, WT:Social enjoys over 160,000 Users according to a tweet by Wales. However, its Proprietor envisages that the platform has the capacity to attain 500 million Users, as is the company's target. As stated by Wales;
"Obviously the ambition is not 50,000 or 500,000 but 50m and 500m. If we grow from 400 users today (you're in on the ground floor!) to 400 million, we will have revolutionized the Internet and shown a better and more healthy way to share information and collaborate with each other."
Given that WT:Social started out as Wikitribune – A site dedicated to publishing only factual news, the platform's number one goal is to combat fake news and bad actors. Also, WT:Social aims to grants Users full control and provide them with an informative social media engagement rather than a click-bait experience.
But what remains to be known is the kind of content to be distributed on the platform that could maintain its utility in the long term. Considering the fact that the site would have its Subscribers register with a fee, precludes the involvement of Users from developing countries (which is one of the secret ingredients behind the larger communities present on Facebook and Twitter).
Hence, WT:Social would have to do a lot in terms of the content it distributes. So to attract more Users and compete with the likes of Facebook that presently enjoys an audience of over 1.5 billion users worldwide.