The Demand for a Highly Trusted Digital Identification System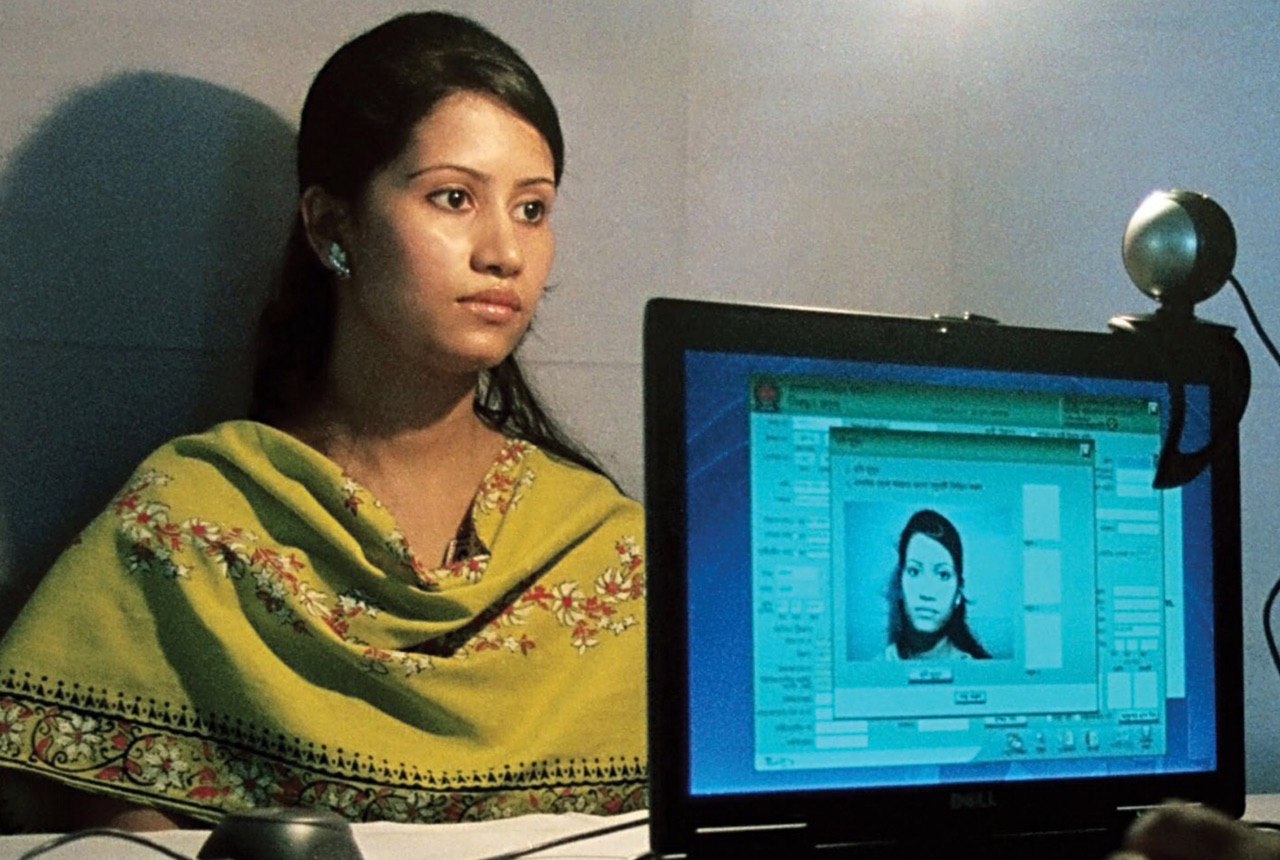 Identification for Development Principles
— According to the Worldbank Identification for development scheme. A global effort is set in place to develop a set of shared Principles that are fundamental to maximizing the benefits of identification systems. In order to achieve sustainable development goals (SDG) come 2030.
The ten-rule principle is centered around a robust and responsive solution with the ability to appeal to a wide variety of Users. One that can protect User rights while covering a universal outreach. These rules are slated with the mindset of creating a secure, inclusive as well as a trustworthy identification system. Specifically to enhance and empower individuals towards their access to rights, services, and formal economy.
As technology continues to enjoy more mainstream adoption, the development benefit increases exponentially. With respect to the successful development of a fully secured identification system. These principles would be subject to future amendments as lessons emerge from implementation. Having that, the confederation has agreed to incorporate new ideas into these principles. Thereby establishing global cooperation to provide legal identity for all.
What is a Digital Identification System?
In modern-day terms, Digital identity refers to a set of attributes that uniquely identifies an online entity. This entity/agent has been an individual, business, application or a device. That generates such sensitive data including but not limited to personal details, online search activities, business meta-data, social security and transaction records.
Similarly, Jonathan Donner describes Digital identification as;
"The recording of certain attributes — biodata, biometrics, claims — in a formal record, a "credential," that grants specific rights or permissions to the individual. Identification is a concept we care about because it is that process that grants access and rights."
Just the same, Wikipedia verifies this definition, adding that;
"The information contained in a digital identity allows for assessment and authentication of a user interacting with a business system on the web, without the involvement of human operators. Digital identities allow our access to computers and the services they provide to be automated, and make it possible for computers to mediate relationships."
Hence increasing the events of a third-party hack!!!
The Worldbank Initiative
Worldbank currently fosters this 'Principle of Identification' by means of a consortium comprising of a handful of diverse organizations. Through a regulatory framework, this 'Principles of Identification' initiative underway, proffers a method for entities to not only prove their identity. But also protects these end-users against data pilfering while interacting with the world wide web. By creating a unique ID for each individual, it becomes easy to track their participation in societal and economic development. While granting these entities the ability to exercise the range of human rights set out in international laws and conventions.
The major driving force behind the Worldbank initiative is target 16:9 of the UN's SDG. This principles explicitly specifies the need to grow, verifying this in its opening statements as follows;
"Universal call to action to end poverty, protect the planet and ensure that all people enjoy peace and prosperity."
Other occurrences as the Cloudflare Outage that could have put in jeopardy, billions of Customer records. Highlights the need for a highly secured identification system. Because, just as building a standardized identification system —particularly digital ones— creates opportunities to further development goals, it's also fraught with new risks and challenges.
Microsoft Purchases Activision, Makers Of Call Of Duty In A Move That Signals Huge Metaverse Adoption
Microsoft has signaled strong interest in the metaverse with the latest acquisition of Activision.
The deal is worth a staggering $69 billion and will be finalized over the next few months.
This is not the first time that tech giants will be dabbling into the metaverse.
It is easy to argue that gaming might be the best application for NFTs and the metaverse and Microsoft certainly agrees. The company's latest acquisition signals intent to be a major player in the growing metaverse industry.
The Deal
According to an announcement by the Microsoft News Centre, the tech company will acquire Activision Blizzard in an all-cash transaction that is worth nearly $69 billion. Upon completion of the deal, Microsoft will ascend the ranks to become the third biggest gaming company behind Tencent and market leader, Sony.
"Microsoft will acquire Activision Blizzard for $95.00 per share, in an all-cash transaction valued at $68.7 billion, inclusive of Activision Blizzard's net cash," read the report. To close the deal, Microsoft had Goldman Sachs & Co. LLC as its financial advisor while Simpson Thacher & Bartlett LLP were legal counsel.
Microsoft's CEO, Satya Nadella hinted that the reason for the splurge was as a result of the growing interest in the metaverse and the tech company is "investing deeply" in introducing an era that puts players at the forefront for a more inclusive approach. "Gaming is the most dynamic and exciting category in entertainment across all platforms today and will play a key role in the development of metaverse platforms," noted the CEO.
The acquisition adds to Microsoft's growing Game Pass portfolio that has over 25 million subscribers. Activision Blizzard is behind popular gaming titles like Call of Duty, Warcraft, and Candy Crush with over 400 million monthly active players around the world and will certainly make Game Pass a force to reckon with in gaming.
The current CEO of Activision Blizzard will continue to serve in his current role until the close of the 2023 fiscal year, and then the management team will report to Phil Spencer, CEO of Microsoft Gaming.
Previous Metaverse Forays
The race for a nice chunk of the metaverse between Facebook and Microsoft has been heated in recent weeks after the report that 100 Microsoft employees left to join Facebook's Meta. 
Before the close of the year, Microsoft's CEO disclosed the company's plan for the metaverse through the introduction of "Mesh". Through Mesh, company staff can create custom avatars that will allow them to hold meetings and interact with each other in the metaverse. The CEO also hinted that the company could integrate attributes of the metaverse in its Xbox consoles.
Microsoft has also been knee-deep in the development of virtual reality hardware with the release of its wide range of devices like the HoloLens 2 amongst others. The company also boasts of VR-ready PCs and ultra-modern Windows Mixed Reality. As part of its drive to a metaverse future.
Binance CEO Closing The Wealth Distance Between Him And Mark Zuckerberg – Makes Bloomberg's Billionaires Index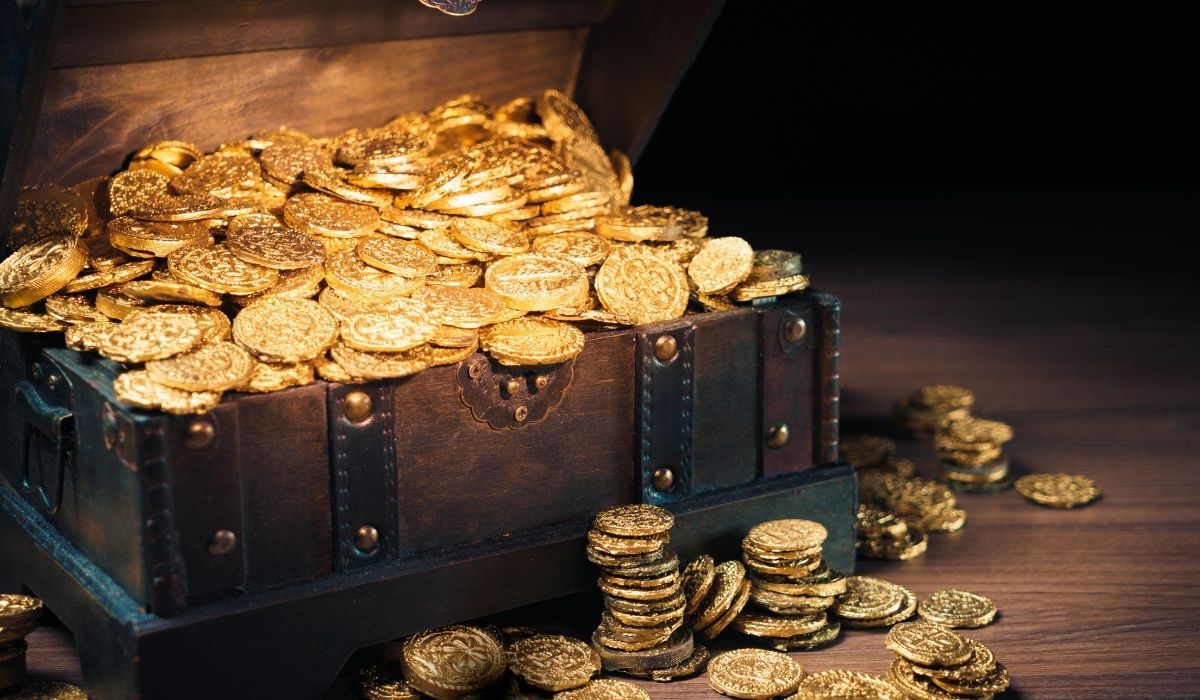 Bloomberg's billionaire index has put Changpeng Zhao's fortune at nearly $100 billion.
The Binance CEO has stated in the past that he will most likely give away all of his wealth.
Despite his financial fortunes, Changpeng Zhao faces a stern test from regulators around the world.
The rich list released by Bloomberg puts CZ as he is fondly called as the 11th richest man alive. His net worth by far outstrips the conservative figures given by Forbes last year.
Almost 100 Billion Dollars
Cryptocurrencies have earned a reputation for giving investors incredible returns on their investments and one of the major players in the ecosystem is already reaping the rewards. A recent Bloomberg rich list claims that Binance's founder and CEO, Changpeng Zhao is worth $96 billion.
The rationale behind this valuation is that Zhao owns a majority stake in the largest cryptocurrency exchange in the world, Binance. According to data gleaned from trading volumes and fees, Binance recorded around $20 billion in revenue which is nearly 3 times the revenue of Coinbase. An interesting fact about the rating is that it does not take into account his crypto holdings. Zhao is said to hold a large cache of BNB that has since soared by over 1000%
"Don't worry about rankings. Focus on how many people you can help," he tweeted a few hours after the Bloomberg report went live. "Unpopular opinion: instead of wealth rankings, there should be a ranking of charity and philanthropy efforts."
The CEO has previously stated that he intends to donate more than 90% of his fortune to charity over the course of his life like other wealthy entrepreneurs that had come before him. He claimed in an Associated Press interview that he personally did not require a lot of money to maintain the current standard of his life. However, in a money move, reports emerged that CZ had purchased a multi-million dollar home in Dubai in November 2021.
Binance and its CEO donated $150,000 for the building of an ultramodern school in Uganda and also pledged to raise $1 million AUD for the planting of 100,000 trees in commemoration of Earth Day. Other charitable moves include the financial donation to healthcare workers in Mexico and a 1 million donation to UNICEF to support COVID-19 Vaccination equality.
Where He Seats On The Rankings
A net worth of $96 billion places Changpeng Zhao over India's Mukesh Ambani and below Larry Elison. However, if his cryptocurrency holdings are taken into account, Zhao could easily rub shoulders with other tech billionaires like Mark Zuckerberg and Larry Page that have net worths of $122 billion and $123 billion respectively.
Binance has been embroiled in regulatory battles with the authorities in various jurisdictions, leading to fines and bans. The exchange has taken steps to be on the good books of regulators and is hiring ex-regulators to help in its compliance drive. It is expected that after achieving regulatory passes in its troubled jurisdiction, Changpeng Zhao's net worth could outstrip Mark Zuckerberg's.
The founder of FTX, Sam Bankman-Fried was named the richest 29 year old by Forbes last year with a fortune of $26.5 billion. Other cryptocurrency billionaires include Brian Armstrong, CEO of Coinbase, and the Winklevoss Twins, founders of crypto exchange Gemini.