The Demand for a Highly Trusted Digital Identification System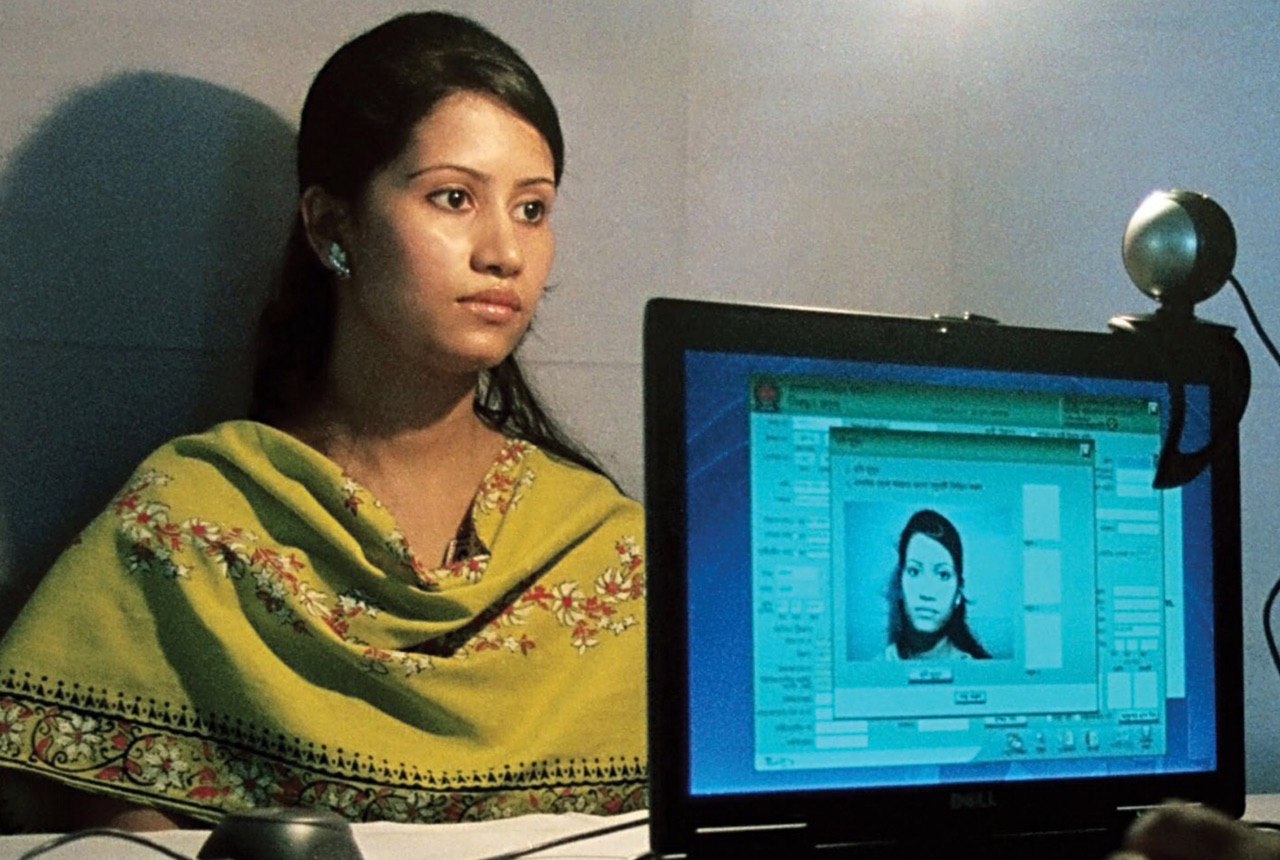 Identification for Development Principles
— According to the Worldbank Identification for development scheme. A global effort is set in place to develop a set of shared Principles that are fundamental to maximizing the benefits of identification systems. In order to achieve sustainable development goals (SDG) come 2030.
The ten-rule principle is centered around a robust and responsive solution with the ability to appeal to a wide variety of Users. One that can protect User rights while covering a universal outreach. These rules are slated with the mindset of creating a secure, inclusive as well as a trustworthy identification system. Specifically to enhance and empower individuals towards their access to rights, services, and formal economy.
As technology continues to enjoy more mainstream adoption, the development benefit increases exponentially. With respect to the successful development of a fully secured identification system. These principles would be subject to future amendments as lessons emerge from implementation. Having that, the confederation has agreed to incorporate new ideas into these principles. Thereby establishing global cooperation to provide legal identity for all.
What is a Digital Identification System?
In modern-day terms, Digital identity refers to a set of attributes that uniquely identifies an online entity. This entity/agent has been an individual, business, application or a device. That generates such sensitive data including but not limited to personal details, online search activities, business meta-data, social security and transaction records.
Similarly, Jonathan Donner describes Digital identification as;
"The recording of certain attributes — biodata, biometrics, claims — in a formal record, a "credential," that grants specific rights or permissions to the individual. Identification is a concept we care about because it is that process that grants access and rights."
Just the same, Wikipedia verifies this definition, adding that;
"The information contained in a digital identity allows for assessment and authentication of a user interacting with a business system on the web, without the involvement of human operators. Digital identities allow our access to computers and the services they provide to be automated, and make it possible for computers to mediate relationships."
Hence increasing the events of a third-party hack!!!
The Worldbank Initiative
Worldbank currently fosters this 'Principle of Identification' by means of a consortium comprising of a handful of diverse organizations. Through a regulatory framework, this 'Principles of Identification' initiative underway, proffers a method for entities to not only prove their identity. But also protects these end-users against data pilfering while interacting with the world wide web. By creating a unique ID for each individual, it becomes easy to track their participation in societal and economic development. While granting these entities the ability to exercise the range of human rights set out in international laws and conventions.
The major driving force behind the Worldbank initiative is target 16:9 of the UN's SDG. This principles explicitly specifies the need to grow, verifying this in its opening statements as follows;
"Universal call to action to end poverty, protect the planet and ensure that all people enjoy peace and prosperity."
Other occurrences as the Cloudflare Outage that could have put in jeopardy, billions of Customer records. Highlights the need for a highly secured identification system. Because, just as building a standardized identification system —particularly digital ones— creates opportunities to further development goals, it's also fraught with new risks and challenges.
Toyota Debuts The First Solar-Powered Electric Car That Never Needs Charging
Just recently Toyota announced the launch of a new solar-powered vehicle that never needs charging. By means of a highly flexible, ultra-slim and super-efficient solar panel affixed at the top of the car, this super-vehicle is believed to able to run for about 56 kilometers without a recharge, giving it an edge over conventional electric cars, hybrid vehicles, and hydrogen-powered automobiles. Consequently eradicating the need to plug in your Electric Vehicle (EV) intermittently and embrace the world of electric cars that recharges itself on the go.
Following an interview with Toyota's Project Manager – Koji Makino by Bloomberg, who confirmed that this electric car is one of a kind. Adding that;
"The solar car's advantage is that — while it can't drive for a long-range — it's really independent of charging facilities,"
Dubbed a unique car that could "run for ever" by Bloomberg, this technology comes to life through a partnership agreement between Toyota, Sharp, and the New Energy and Industrial Technology Development Organization (NEDO) of Japan. 
Notably, the Toyota Prius-prototype's build comes with a 0.03 mm thick solar-panel sheet that spreads all over the hood and from the rear hatchback through to the roof. Providing enough reception to store a tremendous amount of solar energy. These powerful solar cells together with a durable battery of immense capacity are designed to house enough electrical energy to power the car up to 35 miles at night. Which is about 9 times more efficient than the current model at hand. 
Hence the director at the solar energy systems division of NEDO – Mitsuhiro Yamazaki, describes the experimental Toyota Prius solar car as being able to be driven to as far as 50 kilometers each day, for four days in a week without charging. In his words; 
"If the car is driven 4 days a week for a maximum of 50 km a day, there's no need to plug into an outlet".
In spite of the criticism towards this neoteric development such as the belief by expert analysts that this technology still needs a few more years to 'cultivate' as it is still in its nursing stage. Evidently, there is still a lot of work to be done in order to achieve the kind of solar power needed to efficiently fuel the solar car. 
That been said Toyota, however, surpasses this hurdle through its affiliation with Sharp. Whereas the advanced solar panels provisioned by Sharp is capable of converting sunlight efficiently at a rate of over 14% more than the average solar panels available on the market nowadays.
Ecuador Data Breach: Records of Over 20 Million Users Exposed
Following the outbreak of a number of cybersecurity mishaps in recent times. Ecuador as at Monday, 16th September, experienced a major data breach baring the personal information of almost all the population of Ecuador to unlicensed third-party agents. The leaked 18Gigabyte-sized data contained research documents and statistics on over 20 million individuals.
The leaked data encompasses such information as names, addresses, employment status, phone numbers, and national identity numbers. Derived from about 7.5 million personage financial and banking records, 2.5 million car ownership logs as well as detailed information on infant demography in the region, to the tune of 6.7 million children data.
According to the report released by ZDNet, this data infringement is believed to be as a result of carelessness on the part of the administrators of the IT consulting firm who allowed entry to the Elasticsearch server unchecked and without a password. Otherwise granting access to these records to anyone on the Internet.
In a statement issued by the Ministry of Telecommunications and Information Society on Monday. The Minister of telecommunications – Andrés Michelena Ayala announced that Novaestrat – the data analytics and IT consulting firm directly involved with the leaked data, and its employees are been placed under investigation upon the charges of privacy violation and distribution of private information to the general public without due authorization.
Subsequently, the Ecuadorian authorities swooped down on Williams Roberto G. – Director of Novaestrat. As the management at Novaestrat is been slapped with the allegations of accumulating these data illegally. Although a government-endorsed data analytics firm, since Novaestrat boasts of a number of contracts been awarded by the Ecuadorian government between 2015 to 2017. What is not actually known is whether the employees at Novaestrat intentionally broadcasted this data or perhaps it was a glitch on the company's server-side handling. 
However, one certainty stands to be that these data are originally not supposed to be in the possession of the company who might have come across such data while working extensively with the government in the past. Inclined by the gravity of the data breach, the Ecuadorian government is set to take a giant leap towards implementing a stricter data privacy law with plans to pass this new law to the parliament within the next three days.