Skeptics: Ripple's XRP is not a true cryptocurrency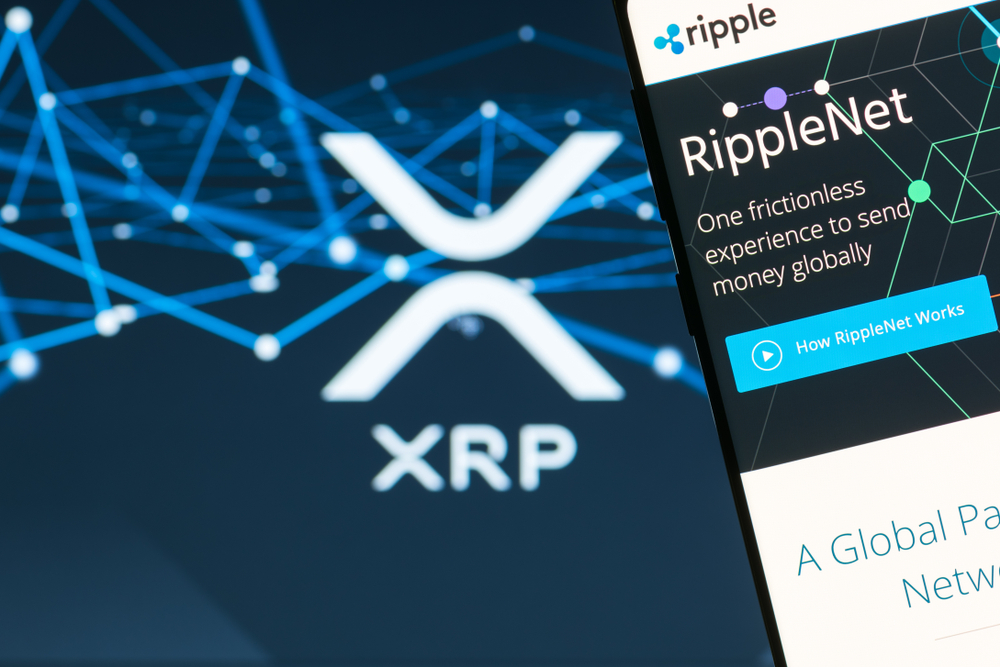 The cryptocurrency community is known to be cliquey, for the lack of a better term. There are Bitcoin Maximalists and there are those who think Ethereum is the future.
Still, others see Ripple and XRP as the protocols that will bring the most change and carry the most value. However, there is a sizeable faction that thinks Ripple is not decentralized and should not be considered a "true cryptocurrency."

A major concern that Bitcoin enthusiasts and fans of decentralization have is that Ripple controls the supply of XRP. Capital.com explains the gripe that cryptocurrency purists have with XRP.
They say "the Ripple company has control over who can actually process XRP transactions. This renders the Ripple network as a centralized and permissioned network, making XRP centralized crypto. This lack of decentralization causes much controversy about Ripple's status within the crypto community."

Another point of contention that Ripple detractors have is that the coins are mostly held by the creators.

"To this day, the company holds around 60% of the total amount of XRP."
That number, according to Capital.com, has many in the space questioning the motives and the legitimacy of the company.

"Ripple boasts a vast array of institutional clients such as Nomura and Santander, but under further examination, it would seem that most companies are 'partners' as opposed to clients, who receive XRP as a reward. In short, Ripple is using its share of XRP to create the mirage that it has to pay customers."

Ripple's massive and supportive community has also been called into question. Many claim the "XRP Army" is composed of thousands of bots.

From its inception, Ripple has dealt with tough scrutiny from inside and outside the cryptocurrency industry. Aside from questions regarding decentralization, the entire space is also keeping their eye on the legal decisions that will be made regarding Ripple's status as security.

Although purists will argue that XRP is not a "true" cryptocurrency, XRP can still be deployed as a useful tool for businesses or average citizens to send funds across international borders.

Top Cryptocurrencies That Can Also Surge The Bitcoin Way
Currently, there are over 100 Cryptocurrencies in the crypto trading space. Each and every month, more than 10 Cryptocurrencies are introduced into the crypto ecosystem. But not all of them do survive in terms of security, liquidity, and volume. In other words, they are unable to rise after plummeting.
Just a few coins have the potentials to hit the 10x mark. Others may go as far 20x and even 100x. Some coins even fail to hit 2x and others lose their value.
The below Cryptocurrencies have the potential to hit 10x increase in their valuation after the recent plunge.
First on the list is the DeepBrain Chain (DBC), which has the highest chance of a massive moon shot, Deep Brain Coin is a NEO based smart contract which is part of the kucoin exchange. 
It is decentralized with a low inflated Hardware cost of requirements and has a private AI computing platform.
Since it was introduced into the Cryptocurrency trading space, it has grown in the AI-related startup industry for the past five years. The value of this market is over 10 million USD.
The projects of DBC is been funded by NEO and has advantages within the domain. It is made up of scientist and has an incredible increasing chance in market coin valuation of hitting 10x or more.
Next on the list is the Oyster (PRL), which is a second-generation COIN working towards blockchain with the intention of powering conversational blockchain tech.
In relation to the internet, it is getting out of the system, due to flashing banners and adware ads of internet advertisement making it difficult for readers to pay much attention to it.
More people tend to activate their ad-block. In other to prevent this, the content provider started to display ad-block detectors to ensure that they can still show their ads in other to pay the bill.
The intention of Oyster is to clean up intrusive ads on the internet and improve content creator's viable revenue model. It is built upon IOTA triangle which uses visitor computer power as hashing power instead of ads.
The computer power is used to confirm network transactions which give the user some income in return.
As long as the internet grows alongside the web economy, PRL grows alongside with them. So, the probability of PRL rising 10× or more depends on the growth of the internet. We all know that the internet grows each and every day which makes it a good time to invest in PRL.
QuantStamp is a security protocol running on the Ethereum platform. It focuses on security checks on Ethereum smart contract before projects hit the market.
Security attacks on parity wallet bugs and DAO can be avoided using services like QuantStamp. With an increase in a smart contract, the service of QuantStamp will be of great demand which will definitely rise 10× or more even if it plummets due to the rise in smart contract circulating today.
Based on this article, you may want to invest in the above-listed coins and hope for a positive return. It only takes time. But it is advisable to do your own personal research in relation to these coins. More and more coins are been introduced into the crypto market every day. So, do your analysis very well before you invest.
Five Undervalued Cryptocurrencies In The Crypto Ecosystem
For so many years a lot of Cryptocurrency has gone through a lot to be where they are today. Unlike bitcoin which has gained popularity due to its technology and speculations.
In view of this, some undervalued Cryptocurrencies are now making it each and every day due to the performance and market cap, they are now ranked higher than most valued Cryptocurrency in market cap.
There are five Cryptocurrency that is performing greatly and are not well noticed as they deserve.
Sapien is currently one of the undervalued Cryptocurrency. It is a decentralized platform for social news that focuses on solving several problems in relation to today's media.
Just like Ethereum, it uses a smart contract which serves as a filter for fake news that spread very fast on a centralized social media platform.
Sapien is a platform for free speech which serves as a discourse for people to share their ideas which moves society forward.
Just like Facebook, youtube, etc have shown censor willingness which has paved a way for platforms such as sapien which is a sign for networks future prospects.
Ethos is a decentralized mode of exchange. It was first known as Bitquence, due to rebranding it is known as Ethos and the price been surging since its introduction.
Ethos focuses on Cryptocurrency trading in relation to social media. Through that, users are able to learn from each other, follow the investment of others and share their insights.
Ethos provides its users with a rich Cryptocurrency wallet, which allows users to use their wallet for much more than trading and storing Cryptocurrency.
In simple terms, ethos aspires to increase mass adoption in terms of technology trading in crypto space.
Next on the line is Tael, also known as Wabi which is a technology used to power tech-rock system.
The main purpose of this tech-rock ecosystem is to help customers to verify the authenticity of the product they purchase.
Tael deal with products such as medications, alcohol, etc that are counterfeit and deadly to countries through the internet by securing the supply chain.
It has all the potentials of what Cryptocurrency investors look up for as one of the undervalued Cryptocurrency.
In market capitalization, the total supply of tael is low and there is a lot of room for growth.
Neo coin is one of the undervalued crypto coins which is considered to be Ethereum killer. Just like Ethereum, it has smart contract technology which can digitalize asset.
A digital asset can be exchanged, managed or distributed within the platform of NEO.
Its smart contract is designed in a way that it can transfer one ownership from one person to another.
Neo focuses on digitizing assets like food, cars, property, etc. If the asset can be digitized, it can be traded on Neo's platform.
Now that we are in the smart age of economies, it is time we keep an eye on the Neo digital currency as it grows and will make all internet transaction a reality.
Supercomputer Organized by Network Mining is known as SONM is an altcoin I have been dreaming about and one of the few undervalued Cryptocurrency in the crypto ecosystem.
SONM is the Cryptocurrency that eats into AWS's market, meaning you can develop an app, host websites, etc using SONM architecture.
It's new on exchange grounds but has grown steadily since November 2018.
Its technology started working in 2018 and since then, the real value for token holders are now coming in.
Now that it is listed among the bigger exchange platform, it has gained more liquidity and trading volume.
When it comes to undervalued Cryptocurrency, these coins are worth keeping tabs on. Even though, there is no storage for the undervalued crypto coin with great potentials.
Based on the capabilities of their blockchain technology which offer a great variety compared to most undervalued Cryptocurrency, there is the need to keep an eye on them.