Will McAfee Still Eat His D*ck On Life Television As Promised If His $1 Million Bitcoin Price Prediction Backslides In 2020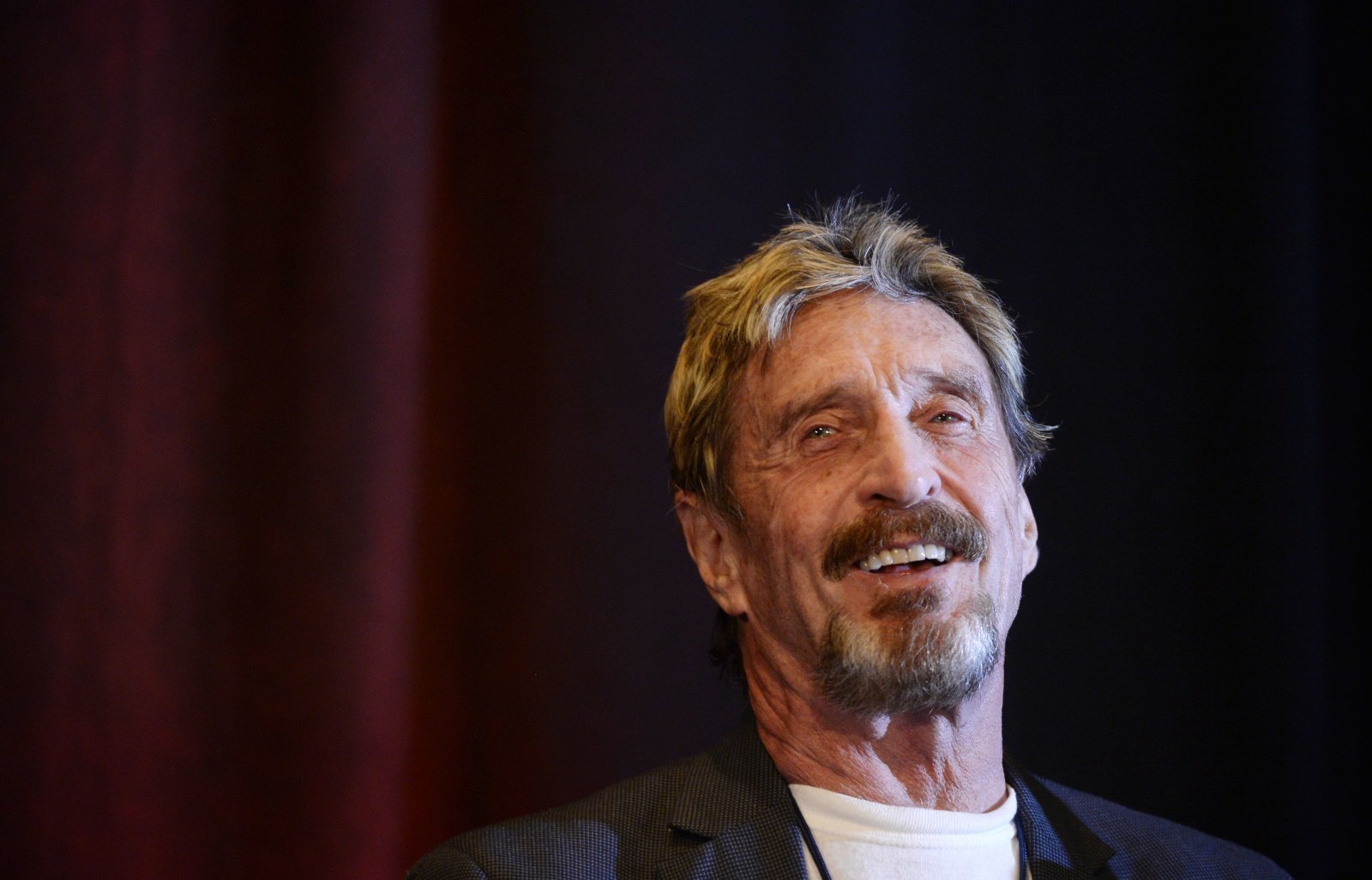 As a Bitcoin enthusiast, we all know the programmer, businessman who became famous after the invention of the well-known McAfee antivirus software. I mean John David McAfee and the founder of McAfee Associates and his famous predictions in relation to cryptocurrency, Bitcoin to be precise. As a computer programmer and a Bitcoin enthusiast, he had the confidence even though most of his short predictions were out of range.

He has made a lot of prediction in relation to Bitcoin and token. On 28th November 2017 four months after his first bet on cryptocurrency. He then took a bold step to make the well-known prediction of all times, which was bitcoin to hit $ 1 million in 2020. Upon this statement, he continued by saying he will eat his own dick on live national television if his prediction goes wrong. Since then, Bitcoin has been unstable, things are not going well with John David McAfee and his prediction.

With Bitcoin, things are looking different nowadays, the price of Bitcoin has been unstable since and after his prediction. On December 20th, 2018 Bitcoin exceeded $4000 after a huge marginal drop which gained a lot of attention, in view of this John McAfee tweeted by saying generation will look back on and name "the year of emergence". He then made a prediction in relation to Bitcoin private (BTCP), that BTCP will exceed $200 by the end of July 2018, Decodamic (MTC) to hit $0.73 by mid-July 2018 and the price of Docademic which will be doubled by 12th June. At the end of July, EOS Bitcoin to hit $32. He also predicted that Bezop will hit $0.54 by mid-July 2018.
Moreover, Bitcoin was at its peak on June 3rd, 2018 which was $7,779.00 and since then it has been fluctuating. The value of Bitcoin hit its highest point throughout July with the value of $8,506.00 from the beginning of July till July 24th. Even though his predictions were related to bitcoin and tokens, none of them came to the past, they were all wrong.

As Bitcoin price continue to drop from $20k to $4k, it is clearly seen that McAfee's prediction is moving out of range from his prediction towards the $1 Million by the end of 2020. Bitcoin price is 76.3% which is below 292 days from January 1st declining closer to the deadline of john MacAfee's prediction. To be precise, at this point in time bitcoin should be closer to $23,520.00 by know. Am not predicting, but looking at the statistics so far. MacAfee's predicting tool known as Bircoin.top keeps track of the progress in relation to his prediction which also explains that there is the need for Bitcoin to grow 0.484095526% every day from July 17th 2017 to 31st December 2020 to generate $2,244.27. which was the price of his prediction leading to the $1 Million.

The year 2020 is getting closer, will john McAfee's $1,000,000 Bitcoin prediction come to past, even though most of his predictions were not accurate. Base on the past events and the analysis provided above should we overlook his predictions? And will he eat his d*ck on live national television if his prediction backslides?

Bitcoin Heading to $100,000 as FOMO Yet to Start at $11,000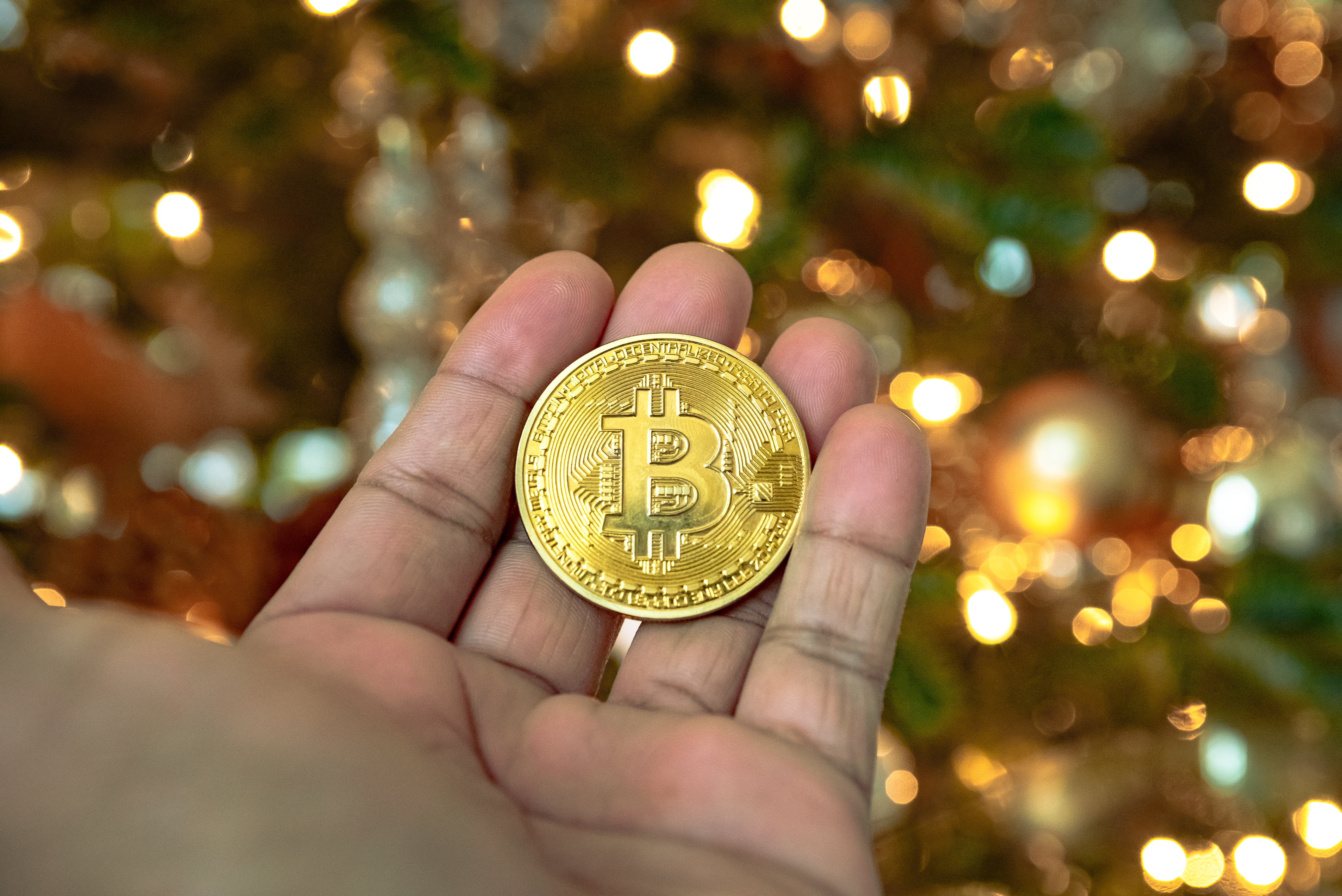 As Bitcoin breaches $10,000 and crosses straight to $11,000, analysts anticipated a major FOMO that would create panic and thus attract more buyers. However, there seems to be no reaction from the public on Bitcoin's triumph on the long-awaited $10,000. This has left the cryptocurrency community wondering what is going on. Well, The Crypto King has an answer.
In a tweet earlier today, the blockchain entrepreneur said Bitcoin will be moving straight to $100k because if at the current price no FOMO has started then the asset has a long way to go. Also, the fact that no extreme media announcements and headlines on the price are an indication that it has not been noticed yet and could be going much higher
According to The Crypto King, this is good for Bitcoin as it leaves more room for additional development, adoption, regulations and institutional money to flow into the market while it grows to $100k. Interestingly, he is not the only one having this conviction on the future of Bitcoin in 2019.
Veteran trader Peter Brandt is also convinced that Bitcoin is going to $100,000. Also in a tweet, Brandt said Bitcoin is experiencing its fourth phase since 2010, saying only Bitcoin has gone parabolic on a log chart in this manner in his trading career. As far as he is concerned, Bitcoin is the best market ever.
Keiser Report host Max Keiser has also been confident that Bitcoin would go to $100,000. He predicted this price in 2011 and has not gone back on his word since then despite the rough ride Bitcoin has been through. It seems Keiser finally has witnesses in the house who see things as he does.
If Bitcoin is actually going to $100k then only 10% of the journey has been covered and there is a long way to go for those who haven't gotten in the train to do so. It is currently on a slight pullback but a trader says it is normal and expected so there is no cause for alarm.
Huge Dump in Bitcoin's Price May Not be Evident Again
Bitcoin has exhibited a pattern in the past which can be said to be booms and busts in its price. There have also been similarities between the percentage of increment and decrement between certain years.
However, Bitcoin may not decline by 85 percent as is evident in the past, reports Bloomberg on June 13, 2019.
Similarities in Bitcoin's Performance in the Past
Per the report, Bitcoin surged from $0 in 2009 to almost $150 in 2013 but later dumped 60 percent in price only to rebound to $1,150. In 2015, it declined by 85 percent to $175 which is considerably higher than its price in 2013. Similarly, it surged to $20,000 in late 2017 only to dump by over 85 percent in December 2018.
Therefore, if one considers the pattern, they can expect a sharp rise in the virtual asset's price between $60,000 to $400,000 before it also dumps by 85 percent. While that may sound pessimistic, there are reasons to believe that the spike and sudden crash in price will not be the case this time around. So far, Bitcoin is currently trading at $8,600 and its year-to-date high is $9100.
Reasons Bust Percentage May be Lower
On the other hand, the previous performance might not be evident since Bitcoin's market cap is not $152 billion which is larger than its $1 billion and $3 billion market cap in 2013 and 2015 respectively. Moreover, more people have ventured into space as well as companies. An instance is the case of JP Morgan who launched its own cryptocurrency.
Nonetheless, crashes can still be expected since volatility is prevalent even in crypto assets that have no value. However, they may not be as significant as in the past where the dump amounted to 80 percent. What can be expected, is something around 20 percent or less.
Bitcoin's Options Market
While throwing more light on what may have led to its conclusion, Bloomberg made reference to the Bitcoin options market. According to the media, when cryptocurrencies prices in late 2017 were similar to what's happening today, the $10,000 one-month Bitcoin calls had an active trading and implied volatility of 300 percent.
The latter meant paying $2,200 just for the right to buy Bitcoin at $10,000 when its price is $8,000. Another factor that was a consideration is the correlation between Bitcoin and the S&P 500 Index.
Generally, crypto assets correlate with the index due to their performance in good economic times with support for innovation and inexpensive capital.