Why Bitcoin Is Still The Leading Cryptocurrency When It Comes To Cryptocurrency Trading
The original and most widely used cryptocurrency known as Bitcoin was designed by an unknown group of persons with the name Satoshi Nakamoto in the late 2008 and was released as an open-source in 2009. It was the first cryptocurrency and still the most important cryptocurrency to date. It was never their intention to invent a currency, Satoshi Nakamoto said it was a peer-to-peer Electronic Cash which was a reward for a process known as mining.
Bitcoin is legal in the United States and is used for the exchange of goods and service online only. The now-defunct 'BitcoinMarket' was the first Bitcoin exchange operation software designed by Laszlo Hanyecz which was used for the first real-world transaction in relation to Bitcoin.
As Bitcoin Grows with time, other Cryptocurrencies (such as Ethereum, Litecoin, XRP, Bitcoin Cash, Ethereum Classic, Neo etc.) also emerges. But the question is what makes Bitcoin so special. On 16 March 2019. Most of the top 10 cryptocurrencies were seen with a significant growth but the price of Bitcoin was $4,007.64 indicating a +2.24% gain followed by Bitcoin cash with $153.21 with +7.92% gain at the market visualization from Coin360 data.
From the Bitcoin price market, Bitcoin has 2.02% increased by the day, trading around $4,007.64 and ranked number one compared to other cryptocurrencies followed by Bitcoin cash, Ethereum, Bitcoin SV, Litecoin etc. Bitcoin is still trading with a huge marginal range with yesterday's change around +34.25 USD (+0.87) with a volume of $9,394,210,605 USD on 16th March 2018.
Ethereum still remains the second largest cryptocurrency by the market cap with a 2.69% increase change for the last 24hrs which is trading $4.824.588.620. On 16th March, 2018 the top 5 cryptocurrencies in terms of market Cap gains were Bitcoin (BTC) with $71,052,019,751 gain, followed by Ethereum (ETH) with $14,910,045,963 gain, Ripple (XRP) with $13,233,722,564 gain, Litecoin (LTC) with $374737272 gain and EOS with $3,464,139,773. With Bitcoin still maintaining the leading cryptocurrency trading.
Aside bitcoin been an electronic currency, it's a blockchain which validates the account. Its blockchain is a public hardware wallet which is used to record most of its transactions. It makes it difficult to hack because it is supported by the blockchain technology/algorithm. Bitcoin is constantly reviewed by bitcoin users which makes it difficult to hack. Unlike other cryptocurrencies like Ethereum, which is a ledger technology that companies use to build a new program, bitcoin is different and aim at a specific case. People have the mindset that Ethereum will overtake bitcoin one day as the dominant coin in the cryptocurrency industry, which might be true someday, I guess.
On like other cryptocurrencies, the value of bitcoin depends on the demand and supply intensity. Bitcoin has more value compared to other cryptocurrencies because it is used as a form of money electronically, that is to say, it uses mathematics and all that is required to hold its value is adoption and trust. In this case, bitcoin can be measured by the number of users, startups, and merchant and since it has the largest users it remains the leading cryptocurrency when it comes to cryptocurrency trading.
In Peter Brandt's Opinion, Bitcoin is in its Fourth Parabolic Phase as it Heads Towards $100k
A lot of crypto analysts seem to have taken a bullish stance on Bitcoin despite the asset's recent decline in its price. One of such is Peter Brandt, a veteran trader who said on September 1, 2019, that Bitcoin has entered its fourth parabolic phase. As such, the cryptocurrency could set another record, rallying to a new all-time high soon.
Peter Brandt's Past Predictions
Peter Brandt is popularly known for his forecasts and has gained the interest of many traders as some of his predictions have come true in the past. For starters, he correctly predicted an 80% dump in Bitcoin's price in January 2018, and it turned out to be the case by the year's end. The iconic trader also forecasted a bull run in April, and by June, Bitcoin spiked to its year-to-date high of $13,796.
Of recent, Brandt also opined that Bitcoin has entered its fourth parabolic phase, which could do a lot of good for the crypto market. A phase, of this nature, could potentially take Bitcoin's price beyond its present all-time high of about $20k. How high? One may wonder, it could be towards the $100,000 he says.
Raoul Pal Says It's Now or Never
Brandt's tweet was also linked to that of Raoul Pal, CEO of Global Macro Investor and Real Vision Group. According to Pal, a wedge pattern has just been exhibited in the Bitcoin short term chart. Moreover, it is not just any wedge, but one that has shown a high potential for success in the past.
Pal further remarks that this may be the last time for those who do not have Bitcoin to dive into the market. In his opinion, there could be a rocket in Bitcoin's price soon; a prediction that is similar to that of Brandt's.
Crypto Twitter Objects
On the other hand, some members of Crypto Twitter who made comments were in disagreement with Brandt's and Pal's opinion. These individuals remarked that the wedge pattern which Brandt and Pal spoke of is a pennant. A pennant, in their opinion, is a signal of a major dump in price in a crypto asset.
Despite the contrary views, there is still a high chance for the fulfillment of Brandt's prediction. For beginners, Bitcoin's halving in May 2020, which will reduce the amount of Bitcoin's supplied to the market, could help to surge its price significantly. PlanB, for instance, had predicted in March that Bitcoin could rise to $55,000 after its halving in May 2020.

Bitcoin Consumes More Power Annually Than Switzerland, A Study At Cambridge University Reveals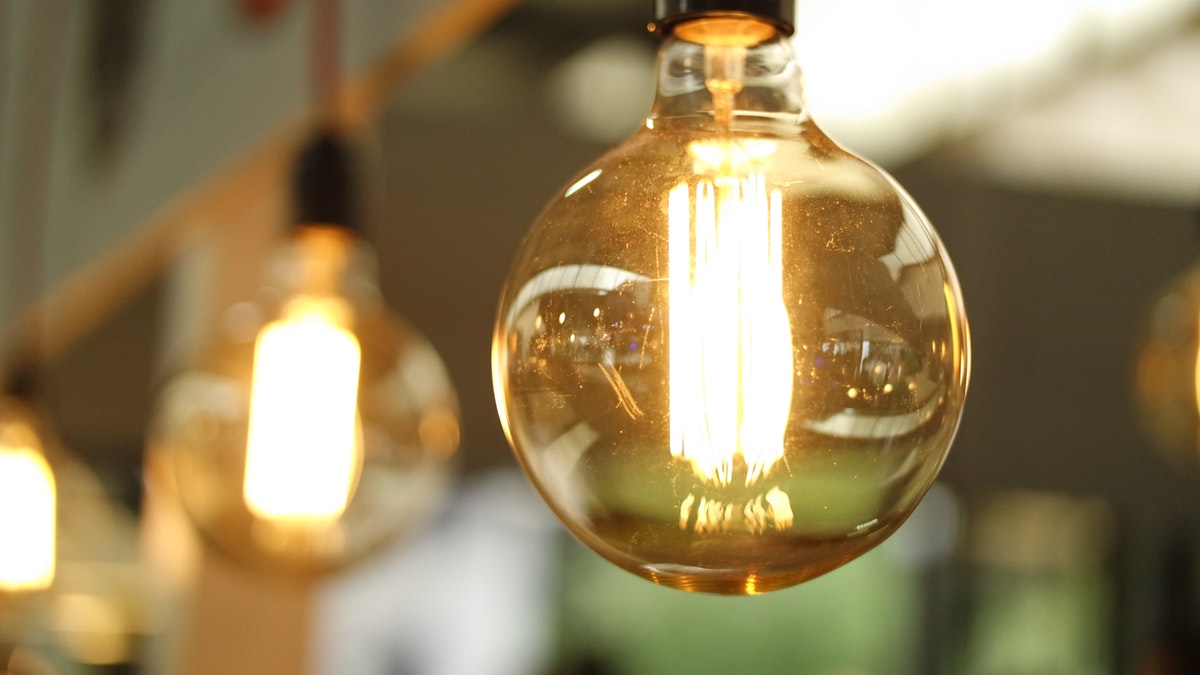 The recent price upheaval seen in cryptocurrencies has been the hot topic in the cryptocurrency community. Crypto traders and investors have had a rough couple of days as this volatile market keeps shifting by the day.
At press time though, most cryptocurrencies, led by bitcoin seem to have struck a purple patch as they are recording small gains over the last 24 hours.
However, at the University of Cambridge, a certain group of researchers have been busy developing an index that computes the amount of electricity used by the bitcoin network.
This online tool indicates that the bitcoin network consumes more electricity than Switzerland. This revelation has left many in shock. 
It is not the first time we've heard bitcoin and Switzerland in the same sentence. Not so long ago, a lot of conversations have sprung up concerning the correlation between the price of bitcoin and Swiss franc, Switzerland's fiat currency. Now with the ongoing economic uncertainties, bitcoin has been recognized as a safe haven by investors alongside Swiss franc.
Bitcoin's Energy Consumption Exceeds That of An Entire Nation
This time around, the conversation is centered on bitcoin's electricity consumption. This research was prompted by concerns over the impact of bitcoin mining on the environment.
Cambridge Centre for Alternative Finance at the University of Cambridge developed an index known as Cambridge Bitcoin Electricity Consumption Index (CBECI) to calculate the amount of electricity that powers bitcoin in real-time then calculating annual power usage.