The Predictable Coins That Never Plummets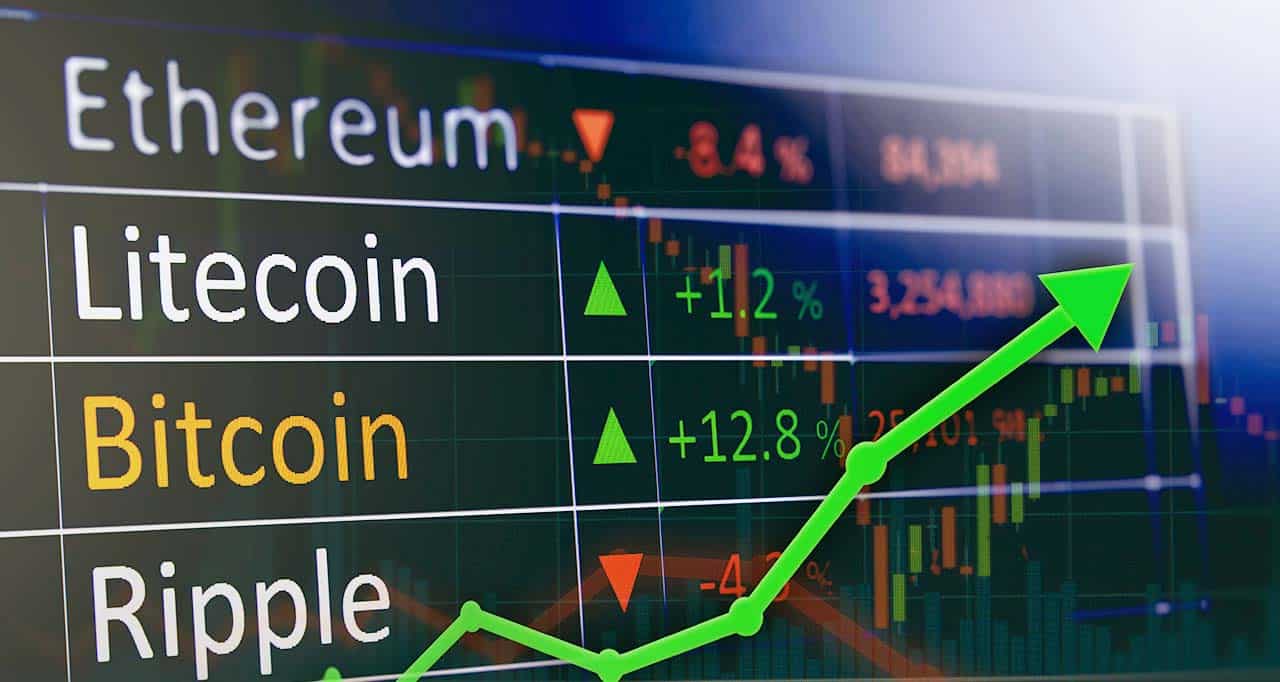 For some time now, the rise and fall of most cryptocurrency have been an issue on the crypto market. Patterns of cryptocurrency vary with respect to time which makes trading more interesting.

There are several crypto coins but just a few of them are predictable. Those that are unpredictable makes trading more difficult due to its value and characteristics in the crypto market. Crypto coins that are popular are likely predictable compared to those that are not. These are some of the predictable coins based on their value and characteristics in the crypto market.

Predictable coins such as Bitcoin (BTC), Ethereum (ETH), Litecoin (LTC), Ripple (XRP), EOS, Bitcoin cash (BTC), etc. turn to resist the loose of pattern in cryptocurrency market capitalization (Price Graph).

The first and well-known cryptocurrency (Bitcoin) has been on top of the hill for a long time. The rise and fall of its trend are quite straight forward and it is the first coin invented makes which makes it gain more popularity. Bitcoin is likely to be at its peak when there is less attention to it.

Whenever the money supply increases, the cryptocurrency value decreases. Therefore, paving a way for bitcoin to resist a high range fall in monetary value.
The next in line is Ethereum (ETH), well I call it the little brother of Bitcoin. Ethereum is one of the predictable coins with special features. Aside from being a cryptocurrency and a wallet, it is also a programming language running on its own blockchain. Where companies are using to build programs.

Due to its robustness and market value, Ethereum is the second largest market capitalization with similar price graph like bitcoin which makes it less resistance to sudden change in crypto trading. The unstableness in relation to market cap, the trend of Ethereum always moves along the previous and the new line irrespective of the change in market price. Which makes it unique and easy to predict.

The trend of Litecoin (LTC) is always quite predictable with a regular continuous uptrend and a clear downward trend which always moves it away from its resistance zone. It has a bullish potential to move with a certain range before it consolidates. Litecoin has an impressive double-bottom nowadays with an acute trend indicating a low or high move which can sometimes be frightful for Litecoin traders.

Ripple (XRP) is one of the predictable coins due to its potentials and clear trading style. Ripple always show signs of a historical trend. That is, it moves in a particular pattern which makes it easy for the crypto enthusiast to trade. Daily ripple chat shows that ripple has been exhibiting patterns which resemble its previous pattern.
It is clearly seen that the coins mention above have both trading range and clear trend at the same time which makes them special and its predictability always moving forward.

6 Places That Accept Crypto Payments
Cryptocurrencies have officially entered the mainstream. The Bitcoin craze seems to be returning now that the crypto bear market is apparently over and the digital currency is poised for great gains in the years to come. The market is reacting to these developments, with many brokers and exchanges offering motivational promotions to somewhat limit the amount of money that flows into the crypto sector as opposed to theirs by incentivizing traders to use traditional methods of trading.

Due to the massive increase in crypto adoption rates across the board, we're seeing an increasing amount of establishments start to accept cryptocurrency payments or develop tokens of their own. We've been able to purchase coffee or pizza in a few establishments for a while now (cue the urban legend about the guy who used 10,000 bitcoins to purchase pizza back in 2010), but let's discuss some of the more interesting places you can use your crypto holdings in.
Brokers & Exchanges
Well, the most obvious place that would accept a crypto payment is obviously a crypto exchange. However, recently marginal trading has started getting traction and nowadays it is not only possible to deposit cryptos with a regular exchange, but also to send your cryptos to a certain CFD brokerage and trade online with the help of the financial leverage. Next to this, according to this XM no deposit bonus review here, traders are now able to start their market journey without needing to deposit a dime. According to ForexTradingBonus' review, traders from certain geographies are given a free $30 (or an equivalent in their local currency) to trade currencies and cryptocurrencies online, yet ID and phone verification are required. Still, there are numerous unregulated brokers that would simply accept the deposits in crypto and let the traders conduct their activities without passing any KYC. This is, however, a rather risky venture as this level of privacy comes without the guaranteed safety from the financial watchdogs.
Gun shops
There's a reason why regulations on purchasing firearms exist. The process is supposed to be complicated to make it easier to stop the guns from falling into the wrong hands. However, now, a number of firearms dealers and manufacturers are starting to accept cryptocurrencies as a form of payment. Frontier Tactical is one of these companies. The weapons manufacturer has been allowing crypto purchases for almost 2 years now.

While this is hardly problematic when done officially and following proper laws and regulations, it definitely can become an issue when these transactions are made on the black market, are conducted by criminal enterprises and purchased by individuals with malevolent intentions.
Online Gambling
Online casino entertainment is another area where cryptocurrency payments have been accepted for a while now. In fact, crypto payments and online gaming seem to be a match made in heaven. Companies like King Billy Casino and Bit Starz Casino famously allow their users to use Bitcoin for gambling activities.

Crypto gambling solves issues both for providers and customers. For customers, transferring money to gambling websites by using your bank account can be problematic as it negatively affects your credit score in certain countries, as the banks monitor your transactions. By using the decentralized digital alternative to money, these users are able to have a bit of fun without worrying about their banking history.

When it comes to the providers, allowing crypto payments or even making casinos exclusively for crypto gambling lets these companies circumvent some of the laws in certain countries, financial institutions of which refuse to service their accounts. It's not just about avoiding laws, though. A lot of reputable casinos use cryptos simply as a way of diversifying options for their customers and attracting new users.
Subway Sandwiches
Buying food is probably one of the more famous ways to spend your digital money. Fast food industry especially is increasingly crypto-friendly. Certain Subway franchises have been accepting crypto payments going as far back as 2014.

This is likely helped by the fact that Subway sandwich shops have less corporate oversight than other fast food franchises. Subway franchise owners are famously independent in most of the business decisions they make as long as they comply with the core standards and requirements needed to acquire a franchise permit from the HQ of the multinational company.
Internet dating
One of the less expected places you can spend your bitcoins are internet dating services. A number of dating websites have been accepting crypto for a while now as a means of payment.
OkCupid, for example, has been accepting bitcoin payments since 2013. Given that bitcoins were dozens of times cheaper than they are now, it's interesting how the people who paid for the service in bitcoin in 2013 only to get a lousy date that didn't work are viewing their decision in retrospect.
Transportation companies
Ride-sharing companies such as Lyft and Uber have dominated the transportation industry for a few years now. They've dealt a strong blow to the regular Taxi sector. To try and counteract the flow of the market, stay in business, and attract this new segment of the population, a lot of Taxi companies have been accepting bitcoins for their services. Interestingly enough, Lyft and Uber have not followed this trend and are still only accepting FIAT money.

Into The Walls Of Cryptocurrency, The Good, The Bad And The Ugly Side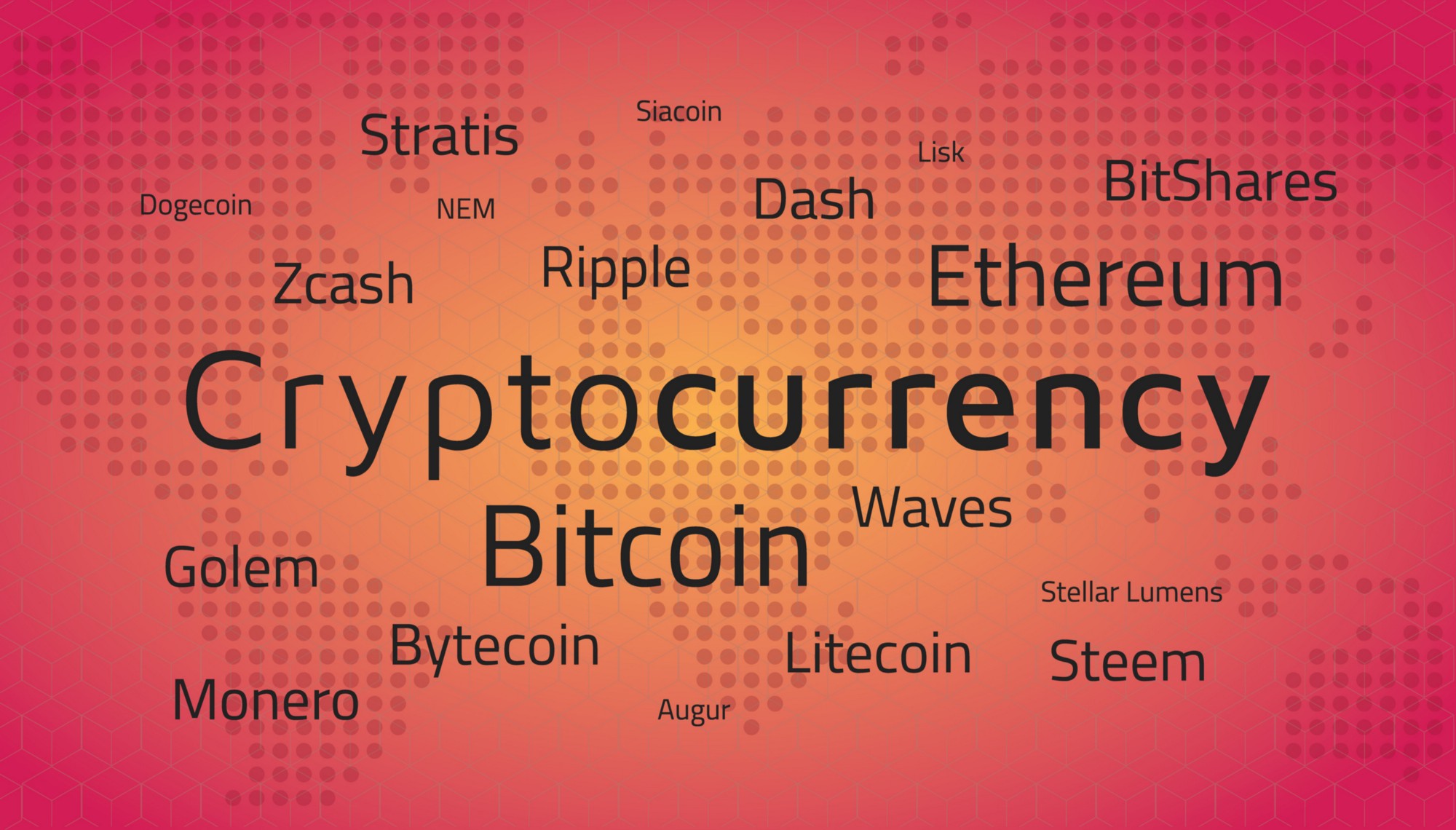 Everything in this universe has its ups and down (good and Bad sides) to be precise. Well, the same thing is applied to the Cryptocurrency space.

Cryptocurrency, as we all know is a digital currency that operates independently from a Central bank based on blockchain technology. Cryptocurrency market is driven by Speculators, especially Bitcoin. Most Cryptocurrency traders always look at the bright side (Good) of Crypto coins whilst ignoring the other sides (Bad and Ugly) when trading.
Will, it is advisable to check all sides (Good, Bad and the Ugly) before trading. Just relax as we dive into the walls of Cryptocurrency.

First and foremost, the Good side. Cryptocurrency has been in the system for some time now. The question is what makes it so special? is it its characteristics and the ability to make transactions so simple and efficient. Just as the former member and Chairman of Overstock.com, Jonathan Johnson indicated that crypto does indeed make doing business easier.

In terms of speed in relation to transactions (withdrawal). The processing speed of real money at the bank is very slow compared to cryptocurrency since it has to go through a lot of processing like account verification (signature, id verification, etc.) With Cryptocurrency, since crypto miners are always active.

Withdrawing your Cryptocurrency is easy, fast and reliable.

Crypto coin such as XRP has the fastest and secure blockchain. It has an average of 1,700+ TPS which speeds up transactions. There are other Cryptocurrencies such as Bitcoin cash, Litecoin and many more with high speed that makes business easier as said above.

When withdrawing real money from a bank using a credit card. The processing fee is much higher than that of Cryptocurrencies. Most Cryptocurrency wallets such as ebitpoint and coinbase transactional fee are much lesser and very fast to process.
In short, Cryptocurrency has a neutral and standardized confirmation policy supported by software with no third party involved.

The Bad side of Cryptocurrency has a negative effect on society in general. As youth nowadays are now Crypto addict. Especially the get rich type, since all they think about is getting rich by investing without any advice from an expert.
Mining Cryptocurrency requires a lot of power (electricity). The amount of power drawn during mining is very massive. Aside from causing financial loss to the state it also generates a large amount of pollution (noise pollution).

It can be used worldwide and very difficult to trace, especially in darknet where all illegal activities go on and the major mode of payment is mostly via Cryptocurrency.

I hate to tell you that Cryptocurrency has an ugly side. Yes, an ugly side. As technology grows, Cryptocurrency crime grows alongside. Crypto crime has been in crypto space since the invention of Cryptocurrency, which has attracted all sort of crypto criminal activities such as money laundering (Allowing money that was used by criminal activity and using that to buy Cryptocurrency in other to hide the link).

ICO scam (scammers baiting crypto investors into sending coin or token to unknown address with huge returns and bosting as leaders of certain companies), illegal pornography, weapons, and other illicit commodities.

Volatility is the well-known ugliest side of Cryptocurrency. That is the instability of prices as a result of a vast array of factors. For example, China, Japan, and the United States hold the largest Cryptocurrency in the world. If their government decides to ban its citizens from the use of Cryptocurrency out of their system, the price of Cryptocurrency will fall drastically. The price of Cryptocurrency can be $5000 and in the next 10 seconds, it will rise to $5900 or fall to $ 3000 due to market activities.

As a crypto enthusiast, it is my advice for all Crypto traders to get worried as everything has its ups and down in relation to crypto space. But no need to panic, the rate at which the price of Cryptocurrency is rising is good for business.