KAMIKAZE On Cryptocurrency (Bitcoin) By 21ST Century Youth
Cryptocurrency has been the main source of financial support aside physical cash in the 21st century. The well-known Cryptocurrency (bitcoin) which was created in 2009 by Satoshi Nakamoto. Since then it has been the only crypto which has the largest blockchain network followed by Ethereum.
It is believed that South Korean youths are more influenced compared to other countries in relation to cryptocurrency because of the advancement in technology. In view of this, there is a panic that it could lead to a serious social pathological phenomenon.
Most 21st-century youths have the passion of becoming rich through the internet by investing in cryptocurrency rather than bond and stock. This means investing in cryptocurrency (bitcoin) means investing in real money and the youth are always hoping that bitcoin value goes up in relative to their native currency.
The reason being that the youths are more comfortable with technology and are willing to take risk of any form. It has been noticed that there is more room for online investment compared to physical gold investment and the transaction can be done anywhere across the globe so far as there is an internet connection.
This indicates that owning cryptocurrency is the safest and reliable way to buy and sell goods and services. Due to this, young people are exploring and harnessing varied opportunities online. Some individuals are having the intention that bitcoin can be hacked, well that's a fallacy because bitcoin itself is difficult to hack this is due to the blockchain technology because all transactions are secured by protocol/algorithm.
It is necessary for the young individuals to know how to manage their cryptocurrency using the internet and learning to make decisions are important lessons in life, this shows that investing in cryptocurrency is like investing in real currency and transactions are easy and fast. This means investing in cryptocurrency (bitcoin) means investing in real money and the youth are always hoping that bitcoin value goes up in relative to their native currency.
The youth believe that getting involve in cryptocurrency (Bitcoin) is a choice and it involves decision and risk taking. That is individual that make a decision under risk (There is some knowledge about the probability of the state of naturally occurring in relation to cryptocurrency by studying trend).
The probability estimates of studying the occurrence of each trend of nature (if available) can be incorporated in the search for the optimal decision making on what to invest on. Which is having an impact on the youth beyond recognition?
Why You Should Invest In Bitcoin Before The End Of 2019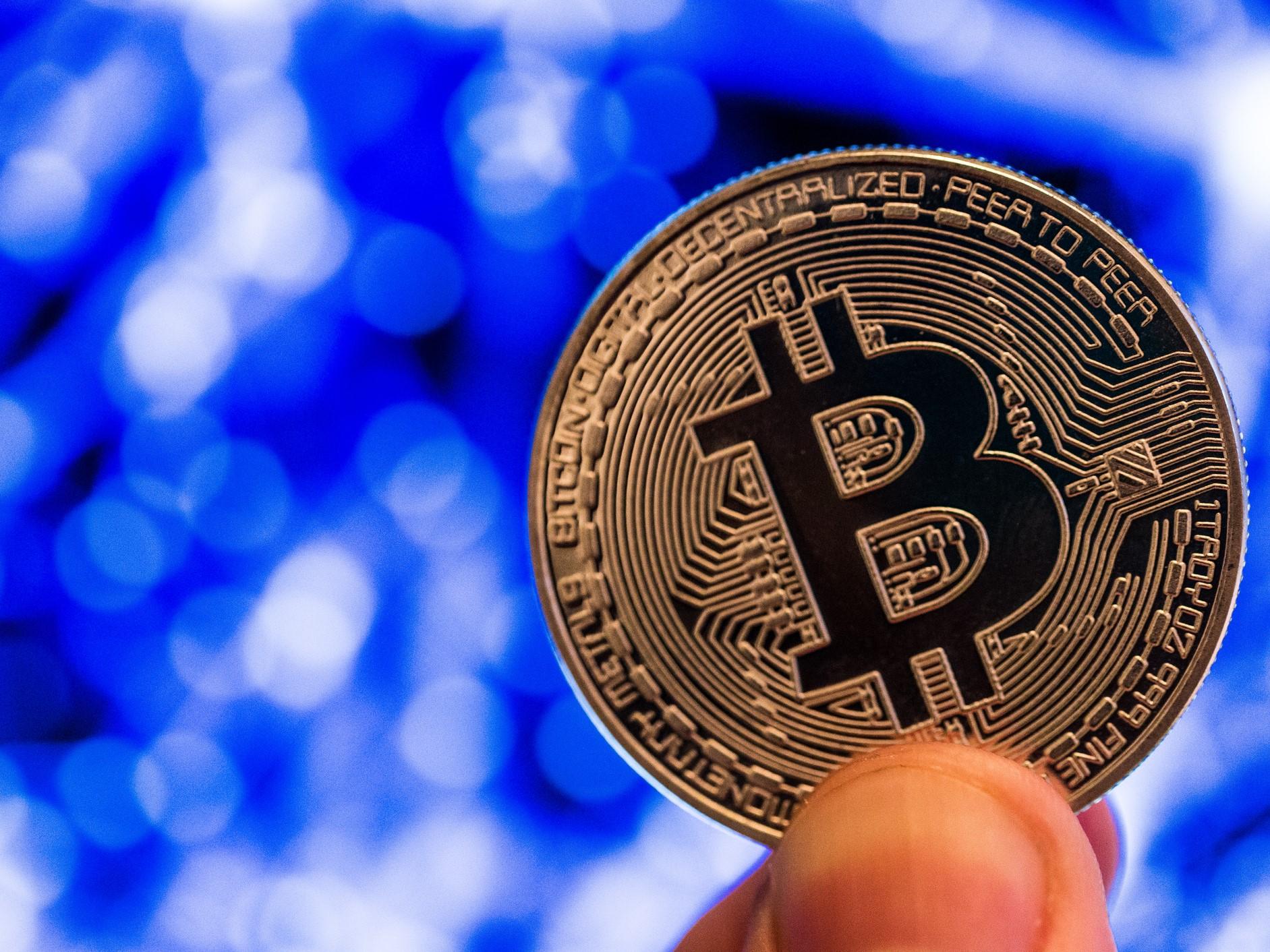 Investing in bitcoin before 2019 ends is a good idea now that bitcoin is showing a promising future, Even up till now a lot of people still think there are no more opportunities left to invest in Cryptocurrency, Bitcoin to be precise. The fact is, there are more opportunities than you can ever think of.
Bitcoin has been on top of the crypto chain since its invention and still remain on top till now. Diving into Cryptocurrency investment before 2019 ends is a good idea. Especially now that the price of bitcoin is rising. Even though the price is rising, there are a lot of loopholes for investment.
Here are some of the reasons why you should invest in bitcoin before 2019 ends.
Bitcoin is one of the simplest forms of investment. People with no investment experience and no advice from Cryptocurrency investment expert finds it difficult on which coin to invest in, especially now that there are over 150 coins in the crypto ecosystem.
Now that there is a lot of Cryptocurrency wallet, investment is now made easy. Cryptocurrency wallets such as Coinbase and Coinomi have over 10 million users of which most of them are Bitcoin investors.
There are a lot of investment funds in Cryptocurrency which gives investors easy access to various Cryptocurrency to invest in. Bitcoin has the largest and widespread Blockchain Adoption rate in history.
Currently, there are over 2000 cryptocurrencies in the market but bitcoin still dominates 57% of the entire market cap. Bitcoin has grown from time to time due to its blockchain technology and speculations.
This shows that Bitcoin is well-known worldwide and can be found in almost all Cryptocurrency wallet making it easy to invest and accessed compared to all crypto coins.
There is a high rate in the use of bitcoin in countries such as Peru, Colombia, Argentina, USA, China and many more and now that the price of bitcoin is closer to $8000 this year, the adoption rate is multiplying exponentially.
Popular companies, Apple, Amazon, and Facebook are being rumored to be adopting the blockchain tech slowly.
Individuals like John McAfee, Sony Singh, Tom Lee, Mike Novogratz have an optimistic view for Bitcoin investment and believe that the price of bitcoin might reach 10,000 USD or more at the end of 2019
There are a lot of investors involve in bitcoin aspiration. The Winklevoss twins have also invested so much of their time fighting for Bitcoin ETF. Bitcoin is a successful digital asset so far.
Bitcoin has one of the fastest tactical transactional systems due to its newly introduced lighting network. The blockchain together with the lighting network creates fast and more complementarity payment system which is better compared to other modes of payment.
Now that bitcoin is on a bullish run, this is a perfect time to invest, especially if you are looking for a big return after investing with minimum cash.
It is advisable to focus on long term viability than the short term when investing. Bitcoin Investors become obsessed when they invest in short term projects with small price variation which might affect the outcome of their investment due to wrong decision making in terms of investment.
Most investors are still contemplating about how bitcoin will end in a bearish period, even though the bitcoin market looks strong especially in price action. This might be a good time to before 2019 ends.
Will McAfee Still Eat His D*ck On Life Television As Promised If His $1 Million Bitcoin Price Prediction Backslides In 2020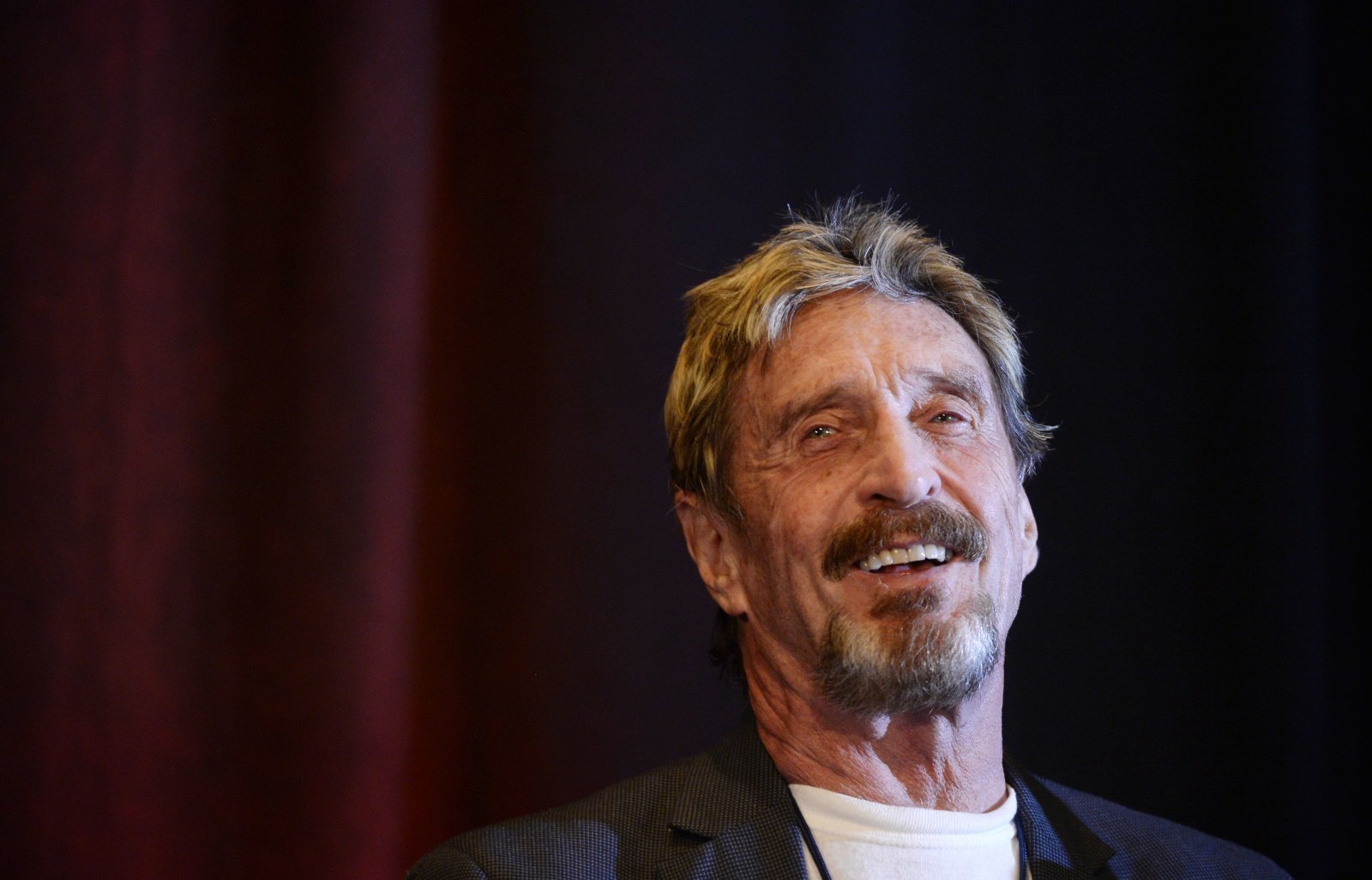 As a Bitcoin enthusiast, we all know the programmer, businessman who became famous after the invention of the well-known McAfee antivirus software. I mean John David McAfee and the founder of McAfee Associates and his famous predictions in relation to cryptocurrency, Bitcoin to be precise. As a computer programmer and a Bitcoin enthusiast, he had the confidence even though most of his short predictions were out of range.

He has made a lot of prediction in relation to Bitcoin and token. On 28th November 2017 four months after his first bet on cryptocurrency. He then took a bold step to make the well-known prediction of all times, which was bitcoin to hit $ 1 million in 2020. Upon this statement, he continued by saying he will eat his own dick on live national television if his prediction goes wrong. Since then, Bitcoin has been unstable, things are not going well with John David McAfee and his prediction.

With Bitcoin, things are looking different nowadays, the price of Bitcoin has been unstable since and after his prediction. On December 20th, 2018 Bitcoin exceeded $4000 after a huge marginal drop which gained a lot of attention, in view of this John McAfee tweeted by saying generation will look back on and name "the year of emergence". He then made a prediction in relation to Bitcoin private (BTCP), that BTCP will exceed $200 by the end of July 2018, Decodamic (MTC) to hit $0.73 by mid-July 2018 and the price of Docademic which will be doubled by 12th June. At the end of July, EOS Bitcoin to hit $32. He also predicted that Bezop will hit $0.54 by mid-July 2018.
Moreover, Bitcoin was at its peak on June 3rd, 2018 which was $7,779.00 and since then it has been fluctuating. The value of Bitcoin hit its highest point throughout July with the value of $8,506.00 from the beginning of July till July 24th. Even though his predictions were related to bitcoin and tokens, none of them came to the past, they were all wrong.

As Bitcoin price continue to drop from $20k to $4k, it is clearly seen that McAfee's prediction is moving out of range from his prediction towards the $1 Million by the end of 2020. Bitcoin price is 76.3% which is below 292 days from January 1st declining closer to the deadline of john MacAfee's prediction. To be precise, at this point in time bitcoin should be closer to $23,520.00 by know. Am not predicting, but looking at the statistics so far. MacAfee's predicting tool known as Bircoin.top keeps track of the progress in relation to his prediction which also explains that there is the need for Bitcoin to grow 0.484095526% every day from July 17th 2017 to 31st December 2020 to generate $2,244.27. which was the price of his prediction leading to the $1 Million.

The year 2020 is getting closer, will john McAfee's $1,000,000 Bitcoin prediction come to past, even though most of his predictions were not accurate. Base on the past events and the analysis provided above should we overlook his predictions? And will he eat his d*ck on live national television if his prediction backslides?