Crypto Whales are coming in fast on Tether, Hold 80% of Global Supply
The Whales are beginning to enter the crypto space this summer.
Tether (USDT), seems not have been left out of the action.
About 318 wallets have been identified to own about 80% of Tether's tokens.
According to Bloomberg, based on data obtained from coinmetrics, these 300 wallet addresses hold vast sums in $1 million and above.
According to the data obtained, the wallets that have over $1 million holds about $3 Billion combined value of the total Tether tokens in circulation.
This kind of scenario creates new problems for the already embattled cryptocurrency token which has had more than its fair share of problems with law enforcement and regulatory authorities.
Too Much Power in the Hands of Too Few
This kind of situation creates the kind of storm that anti-trust regulators love to take on.
It looks good for the anti-trust movement.
This also defeats the purpose of peer-to-peer transactions: decentralization.
This also could lead to accusations of a "mafia-type" of arrangement where the token is already held down by a few.
Bitcoin Price Manipulation Accusations are Rife
USDT is a stablecoin.
Hence, the concern of many within and outside the crypto space about the ownership structure of the tokens.
This will not go down well with the United States Securities and Exchange Commission whose stance is currently mixed on cryptocurrencies.
And it won't either with other regulators globally.
No Cause for Alarm
There is no cause for alarm though as a significant portion of this list is owned by exchanges.
According to wallet.tether's rich list, Binance, the Tether Treasury, and Huobi Cold wallet are the three largest wallet owners.
This, of course, gives a few indications that the stablecoin is being actively traded.
So, if there are any fears of an "inside mafia" controlling the cryptosphere, it's most likely the people using cryptocurrencies daily: You and I.
What do you think? Is there a "mafia" type of arrangement controlling Tether and crypto?
Crypto Researchers Concerned About The 'Centralized Structure' Of The Binance Smart Chain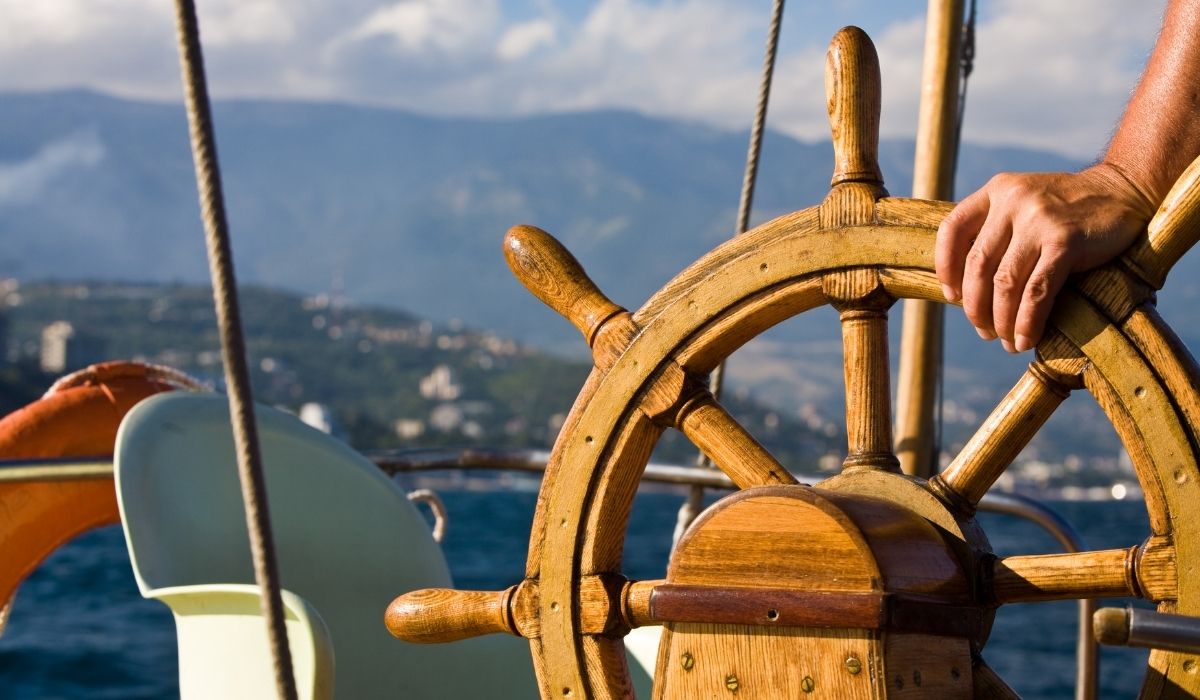 Binance Smart Chain has been rising in popularity as interest rates from different parts of the world, including South Korea, sent the network's transaction records to new highs. However, this has not deterred analysts' from pointing out the increasing level of centralization within the network. Ryan Watkins, a Messari analyst recently addressed the influence that Binance has on the entire Binance Smart Chain, explaining that most of the commendable progress made on the network is not the result of the implementation of innovative concepts. Rather, it is a product of Binance's control over the BSC network.
"The reason why BSC is faster and more scalable is not because of some magical technological innovation. No, it's instead the magic of centralization. BSC is an Ethereum fork with a centralized validator set. That's it. Nothing more." He wrote on Twitter.
Unlike some other networks, the Binance Smart Chain has a total of 21 validators (people who verify the transactions and confirm their legitimacy, before adding them to the Blockchain). These validators are handpicked by the Binance Chain, further strengthening the notion that the network may be more centralized than it shows itself to be.
Wilson Withiam rolls out some points to consider, starting with the pattern of resetting active validators, which is determined by the voting power of each validator. He notes that BNB staking and delegation is carried out on the Binance Chain, by Binance Chain validators as well.
In essence, Withiam argues that the pattern of validator distribution across the Binance Smart Chain is questionable as the identities of those behind the nodes in the validator sets are not made transparent. As he puts it "BSC now supports several third-party validators, although at least 5-6 others have close ties to Binance. The distribution of validator accounts is far less clear for Binance Chain."
To dispute that Binance's user experience is not ahead of other networks is false, and Withiam agrees with this. Even Watkins acknowledges this as he noted that BSC has fueled mainstream adoption of DeFi "Binance has incredible reach and influence and has used that to funnel a boatload of new users in DeFi. Binance executes period. That's why BSC is winning." He asserted.
However, he argues that speed and scalability outside Ethereum without sharding or a centralization can only be legitimately found on the Solana Blockchain. Conclusively, Withiam urges BSC users to poke into the network, enough to understand where the loopholes are.
"For those using BSC, take the time to understand the topology of the network. Sure, the fees and speed (both UX factors) are undoubtedly preferable. But strong censorship resistance and fault tolerance are not part of the package." He wrote in conclusion.
Ethereum's Blockchain will be home to Visa's settlement transaction
Visa has made a decision to allow the use of the stablecoin USD Coin in the settlement of transactions on its network over the Ethereum blockchain.
As announced on Monday, global payments technology company Visa Inc. mentioned transactions on its network could now be settled via Cryptocurrency with the use of the stablecoin USD Coin.
According to a Reuters report, Visa noted the program was piloted with the payment platform Crypto.com, further stating that plans are underway to extend it to other crypto partners.
The USDC, or USD Coin, is a stablecoin crypto with a 1:1 fixed ratio to the US Dollar in value.
This marks a turning point in the settlement of transactions on the Visa payment network especially for partners with cryptocurrency holdings. The traditional process required customers with cryptocurrency holdings to convert the asset to fiat currency at an additional conversation rate before payments could be made on the network.
On the other hand, with this recent development, customers could easily settle transactions directly with the use of USDC by paying to Visa over the Ethereum blockchain, eliminating the hassles and extra fees that come with conversions.
Head of Crypto at Visa, Cuy Sheffield noted that this move comes as a result of increasing demand for cryptocurrencies from "consumers across the world".
Recall that Visa had been one of the major adversaries of Bitcoin and digital assets, attracting general criticisms for its otherwise "backward" stance on growing technology.
Now, with the recent decision to allow transactions directly with USDC, it has completely embraced the emerging concept of cryptocurrency—a move that could potentially open doors for seamless transactions on its network, attracting more cryptocurrency proponents.
It wasn't until early this year that the Credit/debit card company made a complete turnaround in its position with the unveiling of its crypto payment service for banks last month after a period of seemingly ceaseless antagonism against digital assets.
Visa's recent decision to accept settlements in USDC is the latest indication of increasing adoption of crypto in the FinTech industry with major big players like BlackRock Inc, BNY Mellon, and MasterCard Inc embracing and adopting virtual assets.
Meanwhile, the payment giant PayPal had been indicating interest in crypto right from the jump, stepping into the Crypto space officially sometime last year as they finally allowed users to hold cryptocurrencies on the platform.
MasterCard Inc. recently announced its plans to support digital assets, outlining strict criteria for adoption. Inasmuch as indications suggest not all cryptocurrencies would be adopted, these recent decisions by major financial firms suggest growing acceptance of digital assets—a revolutionary concept that can potentially affect the financial industry as well as conventional business transactions in a huge way.