Crypto Tax Firms states that a third Party Intergovernmental Data Sharing Pool is on the horizon to mitigate tax defaulters
The advantage of cryptocurrency in different sectors could not be undermined just as some countries like Israel, France, the US, and others had started to demand tax returns from crypto users.
However, a cryptocurrency tax firm, Bittax in a recently released report, stated that some cryptocurrency users are yet to adhere to the strict regulation that taxes should be filed for cryptocurrency income.
Bittax stated that this attitude could be a barrier in wider bitcoin and other altcoins adoption in the long run. Lokay Cohen, Bittax Vice President said that adherence to this rules that some government had laid down as tax laws were to ensure that money laundering through crypto is prohibited and that tax defaulters are prosecuted, since the anonymous nature of crypto makes some to think that they have a safe haven.
Cohen also said that continuous default of tax by crypto users could make some governments to set barriers that could reduce the gains made by crypto in some sectors.
The Bitcoin network that enhances the payment of this tax returns will ensure than crypto traders are protected from unnecessary sanctions from government authorities.
This might not be a good news for crypto users that had been committed in filing their tax returns since Cohen also added that there is an intergovernmental agency that is in the horizon that would be established to share data of crypto users, which would make cryptocurrency transactions not to be private as many thought.
However, crypto users will not be content with this news of a data sharing pool by governments since crypto was developed to be essentially decentralized and to be void of third-party interference.
Also, this report is in agreement with the study by Credit Karma that some crypto users are always unwilling to file their cryptocurrency gains, which supports the school of thought in some quarters that cryptocurrency presence could support lawlessness.
Is Ethereum Battling For A Bullish Breakthrough?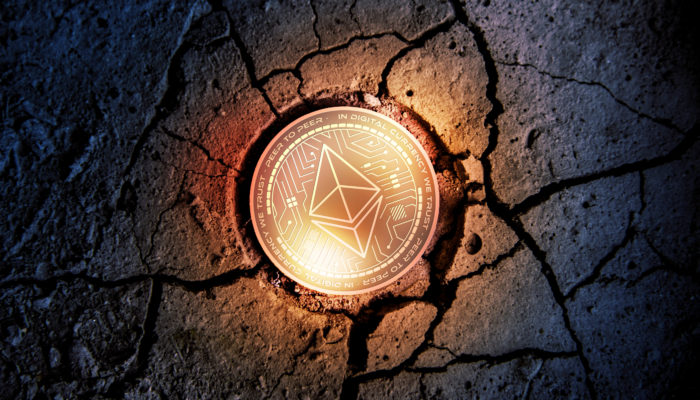 With the level of cryptocurrency awareness currently on the increase and a lot of new projects coming up with better positions to displace the old ones, there is a need for the second largest cryptocurrency in terms of market capitalization Ethereum (ETH) to fight for its life.
ETH is presently moving towards the $150 after weeks of leaving this price mark. It has shown that it is a force in the market by reacting positively to the positive volatility in the market. The present market is experiencing an increase in price bullishness and ETH is also among the altcoins that are gaining against Bitcoin and USD.
However, the presence of complement sites has shown that ETH is out to do all things to remain relevant. These projects are offering alternatives to what the Ethereum blockchain could attain. The Tron blockchain has now been officially listed as the number one dapp blockchain ahead of Ethereum. So, maintaining a continuous price change ahead of TRX, the Tron token could restore the confidence of Ethereum investors.
Also, the attitude of Ethereum cofounder Vitalik Buterin who does not give out free Ethereum to the public had changed after the launch of Tron Arcade that provides seed fund for developers with its investment of $100 million in the project.
The controversy surrounding the release of Ethereum Constantinople last month and how it was postponed as a result of the position of some developers that other hard forks would be launched. With the understanding of what this could cost the Ethereum network, it was postponed to avert what happened to Bitcoin Cash during its hard fork in Nov 2018 from happening to the coin.
Factors that Promotes the Surge in Crypto Crime
One of the reasons why some governments and private investors fight against the adoption of crypto as a financial instrument, irrespective of its increase in adoption is because of its anonymous nature and the possible use of it in crime related activities.
This fear could be seen as real since data had shown that the rate of crypto theft had surge by more than 7 times between 2016 and 2018. However, there are factors that have encouraged it which includes:
1) Patronage of dark and deep web: most of the private data that one could never imagine could be accessed easily through the activities of sellers in the dark and deep web. This has given hackers an easy access to information that could make an operation successful.
2) The inadequate laws for crypto crime offenders: most countries do not have sufficient laws that could be used to prosecute a cryptocurrency crime offender. This has made offenders in most cases to admit the crime, since the penalties could be lower when compared to a crime committed with fiscal cash.
3) Delay in accessing the right information: the anonymous nature of cryptocurrency could make a victim, to pay hackers and remain quiet till the money had been removed from the market. The continuous possibility of creating an unlimited number of accounts with decentralized exchanges makes it hard for the offenders to be caught easily.
4) An avenue to make quick money: some of this data could be sold by an insider since research has shown that more than 15% of hacking activities are due to information that an insider sells to outside users. Cryptocurrency makes such transaction to remain anonymous and the seller could keep the money raised for some time before cashing out.
5) Rise in knowledge: some people want to test the viability of the knowledge they had acquired on real products. This quest makes it easier for people to continuously involve in crypto crimes.