Binance Cryptocurrency Exchange Considers Launch of Its Stablecoin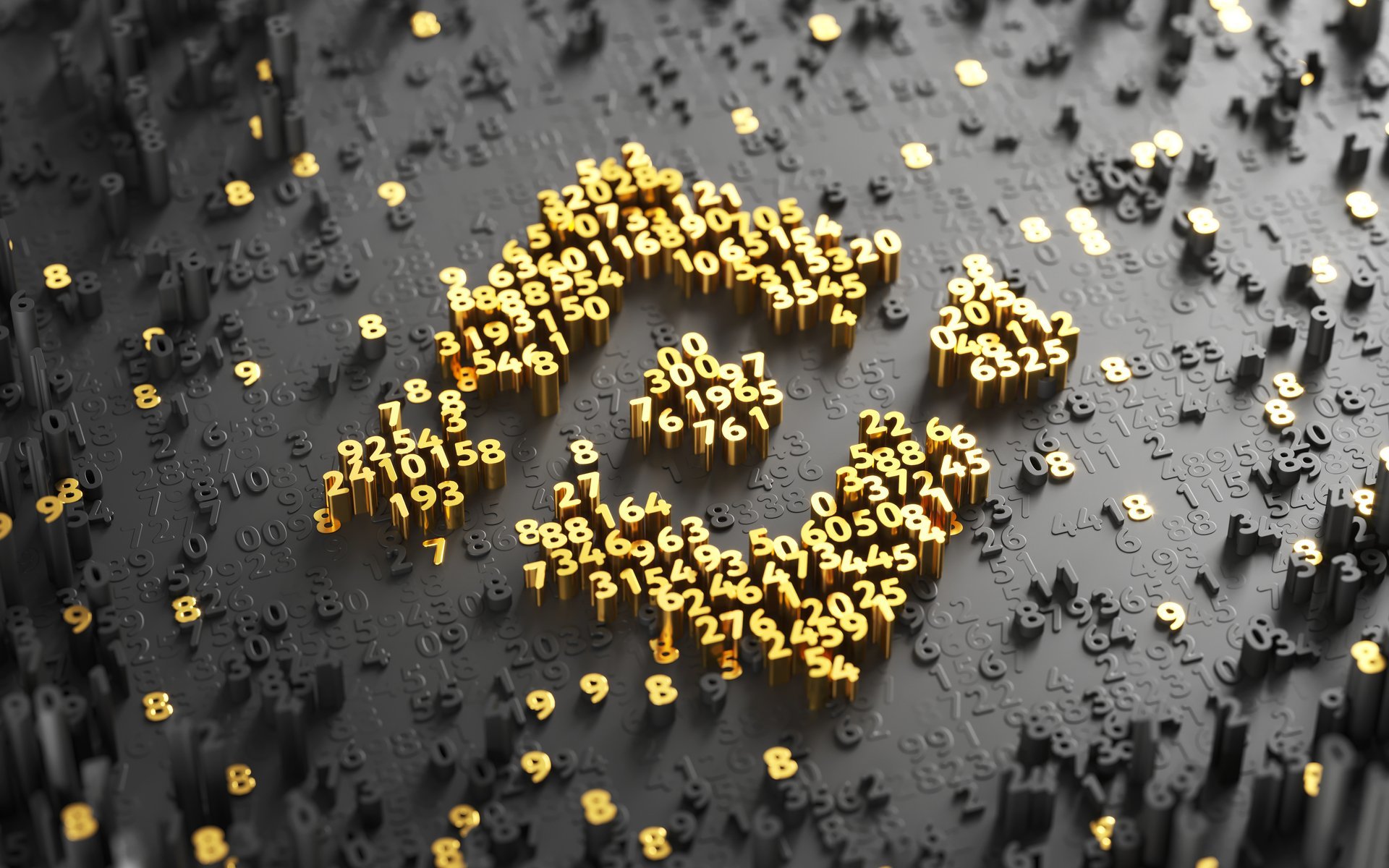 The CEO of Binance Changpeng Zhao in a response to a Twitter user who suggested the exchange should launch a stablecoin suggests he is considering launching one. The Twitter user said a stablecoin from Binance would become a major token on the Binance blockchain and there is no reason why the exchange shouldn't launch one.

Binance launched its cryptocurrency Binance Coin (BNB) in 2017 and the coin has been largely successful. BNB was referred to as the new Bitcoin at some point because it was determining market direction i.e the market fell or rose as its price changed.

Binance is also the largest crypto exchange by adjusted transaction volume and has maintained that position for a long time. Changpeng Zhao's influence in the cryptocurrency industry is so great that other exchanges could delist a token that his exchange delisted first.

This is why a stablecoin launched by the exchange can have a significant impact and probably grow faster than other stablecoins have. The recent event concerning Tether, however, may have reduced the popularity of stablecoins in the industry.

Stablecoins are cryptocurrencies just like Bitcoin and XRP, only they are backed by some more stable currency such as the U.S Dollar. Tether was said to be backed by the USD thus giving it a stable value so that users can pay for goods and services without having to worry about value fluctuation. However it was discovered during the court case following the suit that only 74% of USDT is backed by the USD.

This has sent chills down the spines of cryptocurrency users when it comes to stablecoins and it might take a while for that to go away. Launching a new stablecoin at this time therefore may not be a good idea but who is to say what possibilities lie ahead of Binance's possible new stablecoin?

The whole cryptocurrency market is just recovering from the problems caused by Tether USDT. Bitcoin is over $5,400 and Ethereum is over $160 while XRP is in the reds with Binance Coin and of course Tether USDT among the top ten cryptocurrencies. But if Binance will launch a stablecoin that brings more good to the ecosystem that bad, why not?

Top Cryptocurrencies That Can Also Surge The Bitcoin Way
Currently, there are over 100 Cryptocurrencies in the crypto trading space. Each and every month, more than 10 Cryptocurrencies are introduced into the crypto ecosystem. But not all of them do survive in terms of security, liquidity, and volume. In other words, they are unable to rise after plummeting.
Just a few coins have the potentials to hit the 10x mark. Others may go as far 20x and even 100x. Some coins even fail to hit 2x and others lose their value.
The below Cryptocurrencies have the potential to hit 10x increase in their valuation after the recent plunge.
First on the list is the DeepBrain Chain (DBC), which has the highest chance of a massive moon shot, Deep Brain Coin is a NEO based smart contract which is part of the kucoin exchange. 
It is decentralized with a low inflated Hardware cost of requirements and has a private AI computing platform.
Since it was introduced into the Cryptocurrency trading space, it has grown in the AI-related startup industry for the past five years. The value of this market is over 10 million USD.
The projects of DBC is been funded by NEO and has advantages within the domain. It is made up of scientist and has an incredible increasing chance in market coin valuation of hitting 10x or more.
Next on the list is the Oyster (PRL), which is a second-generation COIN working towards blockchain with the intention of powering conversational blockchain tech.
In relation to the internet, it is getting out of the system, due to flashing banners and adware ads of internet advertisement making it difficult for readers to pay much attention to it.
More people tend to activate their ad-block. In other to prevent this, the content provider started to display ad-block detectors to ensure that they can still show their ads in other to pay the bill.
The intention of Oyster is to clean up intrusive ads on the internet and improve content creator's viable revenue model. It is built upon IOTA triangle which uses visitor computer power as hashing power instead of ads.
The computer power is used to confirm network transactions which give the user some income in return.
As long as the internet grows alongside the web economy, PRL grows alongside with them. So, the probability of PRL rising 10× or more depends on the growth of the internet. We all know that the internet grows each and every day which makes it a good time to invest in PRL.
QuantStamp is a security protocol running on the Ethereum platform. It focuses on security checks on Ethereum smart contract before projects hit the market.
Security attacks on parity wallet bugs and DAO can be avoided using services like QuantStamp. With an increase in a smart contract, the service of QuantStamp will be of great demand which will definitely rise 10× or more even if it plummets due to the rise in smart contract circulating today.
Based on this article, you may want to invest in the above-listed coins and hope for a positive return. It only takes time. But it is advisable to do your own personal research in relation to these coins. More and more coins are been introduced into the crypto market every day. So, do your analysis very well before you invest.
Best Cryptocurrency Exchanges In terms Of Reliability
Lack of reliability and loss of liquidity has led to the downfall of most Cryptocurrency exchange. Recently Bitmarket was shut down due to reliability and low liquidity. Below is the best Cryptocurrency exchange in terms of reliability.
Currently, Binance is the most trusted, fast-growing and popular cryptocurrency exchange in the cryptocurrency ecosystem.
It is well known for its dual interface which provides advance and basic trading features for beginners and experienced traders.
Binance is used worldwide. In terms of 24/7 trading volumes and reliability, Binance is the best. It supports more than 100 coins deposited and withdrawal is possible at any time which has led it to be among the top 10 Cryptocurrency exchange in terms of security in the crypto trading space.
Binance is also known for its trading rates with a fee as low as 0.1% and an additional 25% discount for every transaction conducted within the token of BNB.
Binance exchange has one of the fastest customer services despite its large size of operations which is a bit reliable compared to others.
Next on the list is another popular cryptocurrency exchange known as Bitmex. It has gain popularity due to speculations and the name it has made for itself throughout this year especially in the area of trading. It has high attendant liquidity and trading volumes.
Bitmex can boast 35,000 BTC trading volume within a day and records more than 540,000 within a month. After Bitmex was introduced into the Cryptocurrency trading space, it has reportedly traded an amount of $34 B worth of BTC.
Bitmex is considered to be one of the reliable Cryptocurrency exchanges because it is the only Cryptocurrency exchange that provides traders up to 100X leverage. It is also known for its perpetual token swap and trade features.
Bitmex is designed in a way that the fee structure varies differently from various Cryptocurrencies whether you are placing a future trade or leverage trade.
There is only 0.001 BTC minimum withdrawal or deposit limit in Bitmex exchange and there is little fee needed to pay for withdrawal or deposited fee which makes it more famous compared to other crypto exchange.
Finally, LBank is a Cryptocurrency exchange which was founded in 2016 with the intention of providing global users with Cryptocurrency asset in terms of managing solution to users. It is owned by a Chinese company known as Superchains Network Technology Co.Ltd.
It offers client all over the world with a variety of Cryptocurrency in relation to a digital asset.
LBank exchange is based in Hong Kong and therefore do not work under any reputable authorities. Meaning it is not a licensed exchange.
Their platform for exchange is very interesting with an intuitive interface which is very easy to use. It has interesting features such as KDJ, MACD, CCI, RSI which makes is more reliable, interesting and easy to use.
LBank supports more than 40 different Cryptocurrency in 6 different Cryptocurrency markets. It only supports crypto to crypto trading. The number is likely to change in the future due to the increase in the number of Cryptocurrencies.
In the Asian market, LBank cryptocurrency exchange is growing and gaining much interest with Asian Cryptocurrency investors.
The exchange does not support English speaking traders which makes it a bit limited. Like I said, their platform is nice and easy to use and has advanced features and tools. Their security system is very strict which makes it more reliable compared to other crypto exchange.
There are several Cryptocurrency exchanges in crypto trading space. But the above listed are the common and well known in terms of liquidity volume and reliability.