Binance Cryptocurrency Exchange Considers Launch of Its Stablecoin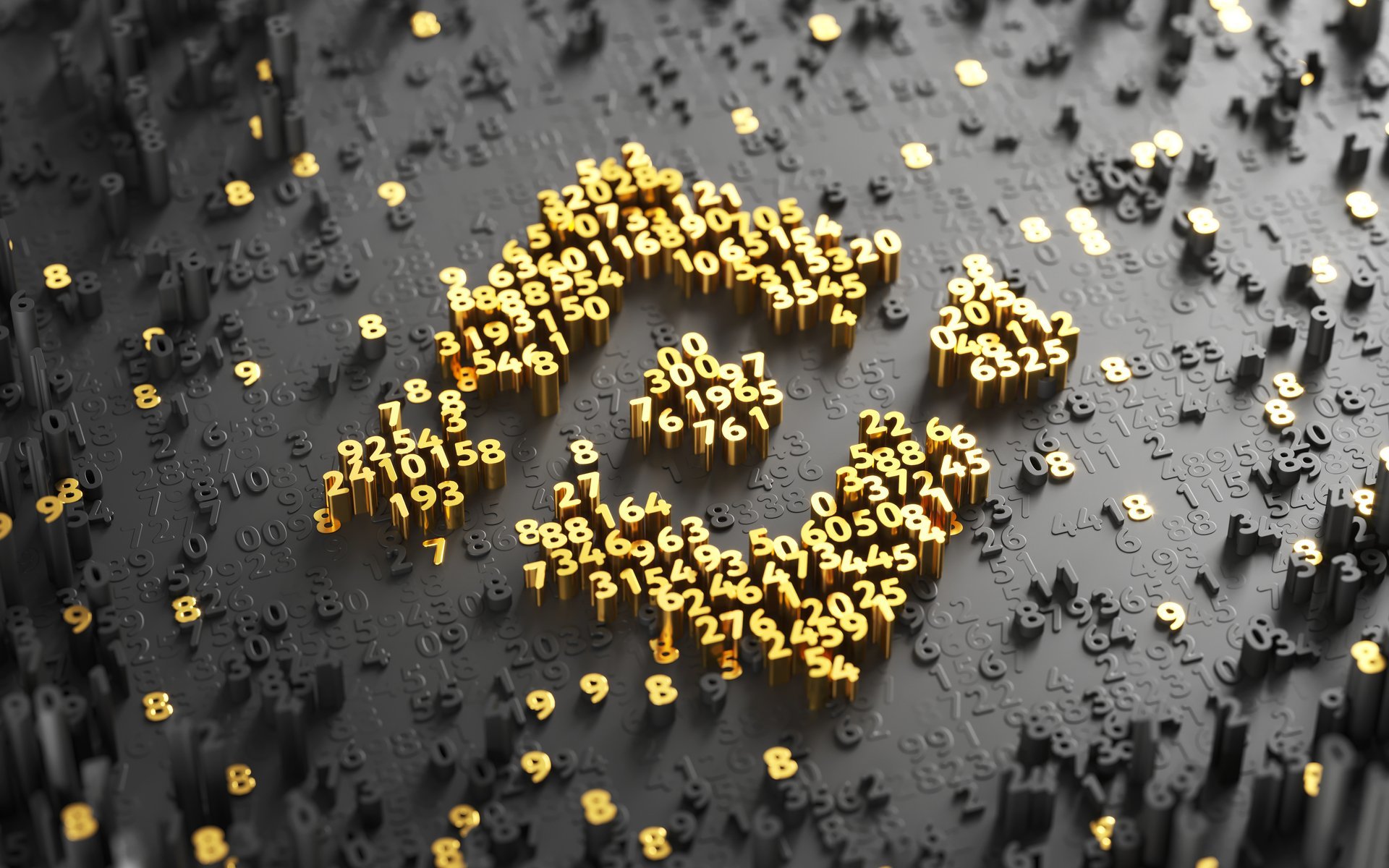 The CEO of Binance Changpeng Zhao in a response to a Twitter user who suggested the exchange should launch a stablecoin suggests he is considering launching one. The Twitter user said a stablecoin from Binance would become a major token on the Binance blockchain and there is no reason why the exchange shouldn't launch one.

Binance launched its cryptocurrency Binance Coin (BNB) in 2017 and the coin has been largely successful. BNB was referred to as the new Bitcoin at some point because it was determining market direction i.e the market fell or rose as its price changed.

Binance is also the largest crypto exchange by adjusted transaction volume and has maintained that position for a long time. Changpeng Zhao's influence in the cryptocurrency industry is so great that other exchanges could delist a token that his exchange delisted first.

This is why a stablecoin launched by the exchange can have a significant impact and probably grow faster than other stablecoins have. The recent event concerning Tether, however, may have reduced the popularity of stablecoins in the industry.

Stablecoins are cryptocurrencies just like Bitcoin and XRP, only they are backed by some more stable currency such as the U.S Dollar. Tether was said to be backed by the USD thus giving it a stable value so that users can pay for goods and services without having to worry about value fluctuation. However it was discovered during the court case following the suit that only 74% of USDT is backed by the USD.

This has sent chills down the spines of cryptocurrency users when it comes to stablecoins and it might take a while for that to go away. Launching a new stablecoin at this time therefore may not be a good idea but who is to say what possibilities lie ahead of Binance's possible new stablecoin?

The whole cryptocurrency market is just recovering from the problems caused by Tether USDT. Bitcoin is over $5,400 and Ethereum is over $160 while XRP is in the reds with Binance Coin and of course Tether USDT among the top ten cryptocurrencies. But if Binance will launch a stablecoin that brings more good to the ecosystem that bad, why not?

Ripple Sends $26 Million Worth of XRP to Jed McCaleb, XRP Army Fears Another Dump in Price
Time and again, several members of the XRP community have opined that the massive dump of the crypto asset in the market has impacted on its price, negatively. Now, there are speculations for another dip in XRP's price. The latter is after Whale Alert informed on September 7, 2019, that 100 million XRP tokens have been transferred to Jed McCaleb, Ripple's co-founder.
Ripple Sends XRP Worth About $26 Million to McCaleb's Wallet
According to Whale Alert, Ripple transferred 100 million XRP valued at $26,322,440 to Jed McCaleb's wallet. The transfer has led to the sentiment in the crypto space that XRP might tank below its $0.262 price today. Also, the opinion is due to McCaleb's reputation for dumping huge amounts of XRP in the market.
McCaleb is Ripple's co-founder, and in 2014, Ripple transferred 9 billion XRP to him as his share for founding the company in 2012. However, the blockchain company entered a seven-year agreement with McCaleb to control how much XRP he can sell in the market yearly.
Per the agreement, the co-founder could sell $10,000 worth of XRP per week in the first year, $20,000 per week in the second, third, and fourth years, and "750 million XRP per year for the fifth and sixth years." In the same vein, he could choose to dump 1 billion XRP yearly for the seventh year, and 2 billion XRP yearly after the seventh year.
McCaleb's Dump of XRP Impacts of Asset's Market Price
Given that this is the fifth year since the agreement was made, McCaleb can choose to dump thousands of XRP tokens daily. In 2014 when he announced his plans to sell a significant part of his XRP holdings, the value of the asset declined by 40%. As such, the continuous dump of the asset has also been pointed out as one of the reasons why it is not spiking like other top cryptocurrencies.
Asides from being reputable in the XRP community, McCaleb is also a name associated with Mt Gox, one of the first cryptocurrency exchanges. He founded the platform and sold it off years before its hack. Similarly, McCaleb is the creator of Stellar (XLM), the 11th largest cryptocurrency by market cap.
Nonetheless, the crypto community has aired its views about the potential for McCaleb to release another share of XRP to the market. Crypto BitLord, for instance, said: "Wow. Another cool $26M Jed can unload at market. This shits out of control." Another remarked that: "know, right?! Private businesses shouldn't be allowed to exist. The name "Jed" should be banned."

Whale Moves $1 Billion Worth of Bitcoins, Pays Only $600 as Transaction Fee
Bitcoin's price may have stabilized for the past few days, but it seems the whales are up to something. On September 6, 2019, Whale Alert, a platform that monitors large crypto transfers informed that an individual has moved $1 billion worth of Bitcoin to a single wallet. The massive transfer has caused a wave of anxiety in the market that a dump could be pending.
94,504 BTC is Moved to an Unknown Wallet
According to Whale Alert, 94,504 BTC valued at $1,018,147,922 was transferred today, from an unknown wallet to another wallet. A review of the wallet that made the transfer showed that its funds were accumulated before being moved to the recipient.
Hours after the massive transfer, the crypto community is still on its toes trying to ascertain what the individual is up to. Comments made on Whales Alert's tweet threw more light on the transaction. Alex Krüger, for instance, remarked that this is the largest Bitcoin transfer from a non-exchange platform, and the funds could be on the move.
Crypto Community Opines Bakkt Customers are Moving Funds
Other members of the community opined that the transfers could've been made by clients transferring their Bitcoins to Bakkt, a Bitcoin futures platform. In their opinion, Bakkt had announced earlier that it would allow customers to move their Bitcoin to its cold storage starting from today, September 6, 2019. As such, the recent whale transfers and the said event could be closely related.
There were, however, others in the space who found the thought of over $1 billion worth of Bitcoin being sent to a wrong address hilarious. If that were the case, it would've meant the individual behind the transfer had just lost their entire holdings since Bitcoin transactions are irreversible.
$600 Paid as Fee for Billion Dollar Transaction
These aside, it was also noted that only $600 (0.06 BTC) was paid as the transaction fee. Given that a billion was sent but it only attracted a few dollars in fees, several members of the space pointed out how remarkable that was.
On the other hand, the sender seems to be covering their footprint since efforts to track the payments from the sending wallets is proving a challenge. A crypto user, for instance, said:
"I don't know how many of these "mixing wallets" there are. Every single tx I follow leads to a new one. Someones trying to hide these coins, that's for sure. All of them look like they are still active today."
Nonetheless, these wallets will still be monitored closely in a bid to ascertain if the sender's motive is to dump the BTC in the market, which could tank the asset's price.